There will arguably never be a bigger year for HBO Max than 2022, what with Warner Bros.' decision late last year to premiere its entire slate of upcoming films day-and-date via the service in light of COVID-19 and movie theater shutdowns. The announcement, however, was not without its share of controversy, as writer-director Christopher Nolan publicly described the plan as one where, "Some of our industry's biggest filmmakers and most important movie stars went to bed the night before thinking they were working for the greatest movie studio and woke up to find out they were working for the worst streaming service." Naturally, Nolan's comments got us wondering: Is he right?
While WarnerMedia's release plan may have fired up auteurs, HBO Max as a service is brimming with great movies. From pop culture mainstays like Mad Max: Fury Road and The Matrix trilogy to canonical classics like Orson Welles' Citizen Kane and The Shining to eccentric animated features like Fantastic Planet and the works of Studio Ghibli, there are a ton of awesome titles to choose from across the service as more and more continued to be added each month. With that said, there's a lot to choose from and only so many hours in the day. Don't sweat it, we've got you covered: Here are 20 of some of the best movies on HBO Max to stream so you can finally start whittling down that watchlist.
Here are the top 20 films to stream on HBO Max right now.
2001: A Space Odyssey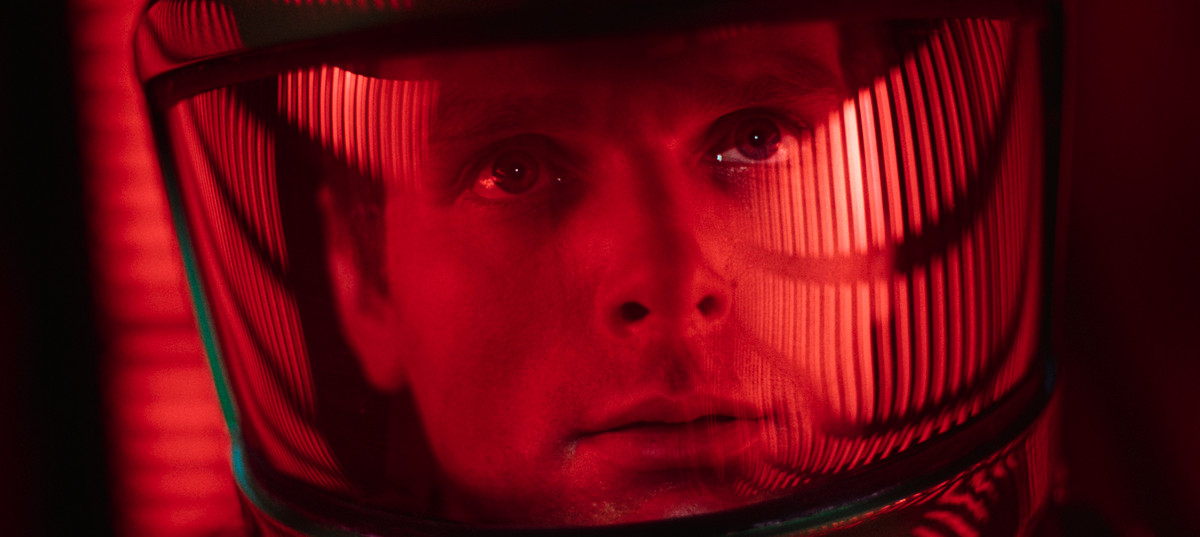 2001: A Space Odyssey is an unassailable classic of science-fiction cinema, a work of stunning visual achievement and operatic scale whose legacy looms as far and wide over the expanse of film history as the shadow of one of its iconic monoliths. Co-written by science-fiction author Arthur C. Clarke, Stanley Kubrick's landmark 1968 film follows the epic voyage of the Discovery One from Earth to Jupiter following the discovery of a mysterious artifact on the surface of the Moon. As humanity attempts to grasp after an understanding of an inscrutable alien intelligence far older and vast than their own, the journey is complicated when the onboard AI in charge of Discovery One gains sentience and attempts to imperil the lives of its crew. From the film's opening flashback to the dawn of human evolution to its dazzling and iconic "star gate" sequence, 2001: A Space Odyssey is an absolute must-watch for any science-fiction fan. —Toussaint Egan
8 ½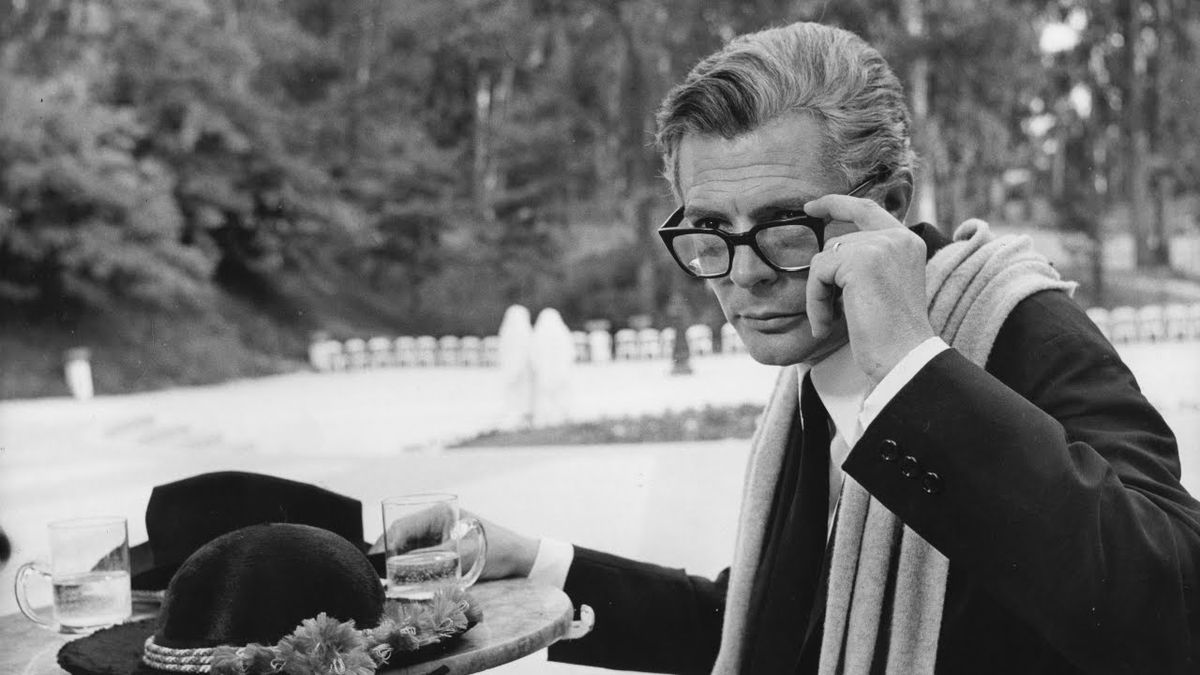 Federico Fellini's 8 1/2 is lauded as one of the greatest films of about the art and absurdity of filmmaking ever made; a movie packed with stunning stream-of-consciousness sequences, flamboyant magical realism, and thematic depth that transforms artistic crisis into an epic of human creativity. Marcello Mastroianni plays Guido Anselmi, a frustrated director whose struggle to keep his latest production from collapsing into pieces mirror Fellini's own creative hurdles to produce the film itself, driving forward in spite of his creative block as he juggles the affections of three of his lovers. The original title for the film, "The Beautiful Confusion," is an appropriate description for the film as a whole; it's a madcap, ambitious, and consistently jaw-dropping spectacle of cinematic earnestness. —TE
All About My Mother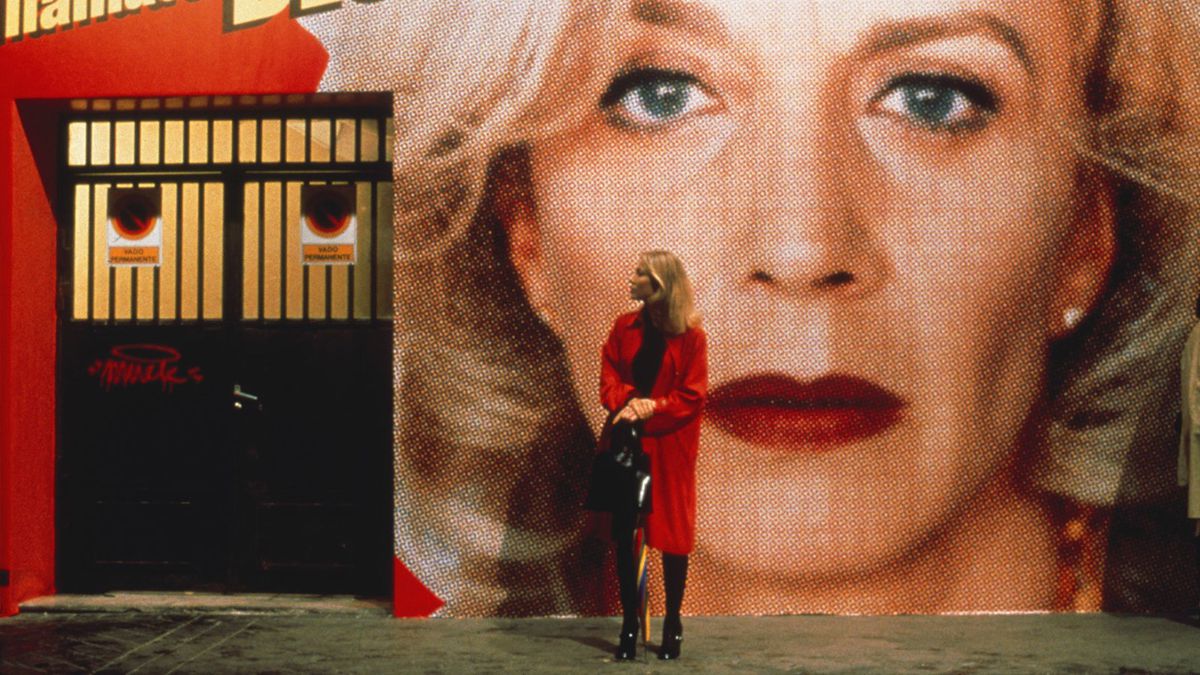 Painted with colors as bold as the melodrama, this Spanish-language tragicomedy about women gettin' by is the perfect entryway to the films of lauded director Pedro Almodóvar. Cecilia Roth plays Manuela, a nurse who specializes in organ donation who finds herself making the hard decision to give away her son's heart when he's killed in a car accident. The heartbreak leads her from Madrid to Barcelona, in hopes of finding her ex, a transgender woman named Lola, who has no idea she has a son. Along the way, Manuela connects with an old sex worker friend, an aging actress, and a nun who just discovered she's HIV positive. Almodóvar never looses himself in the sprawling narrative, focusing on human connections and heightened emotions. Imagine a female-focused Angels in America contained in a tidy 101-minute runtime. —MP
Batman: Mask of the Phantasm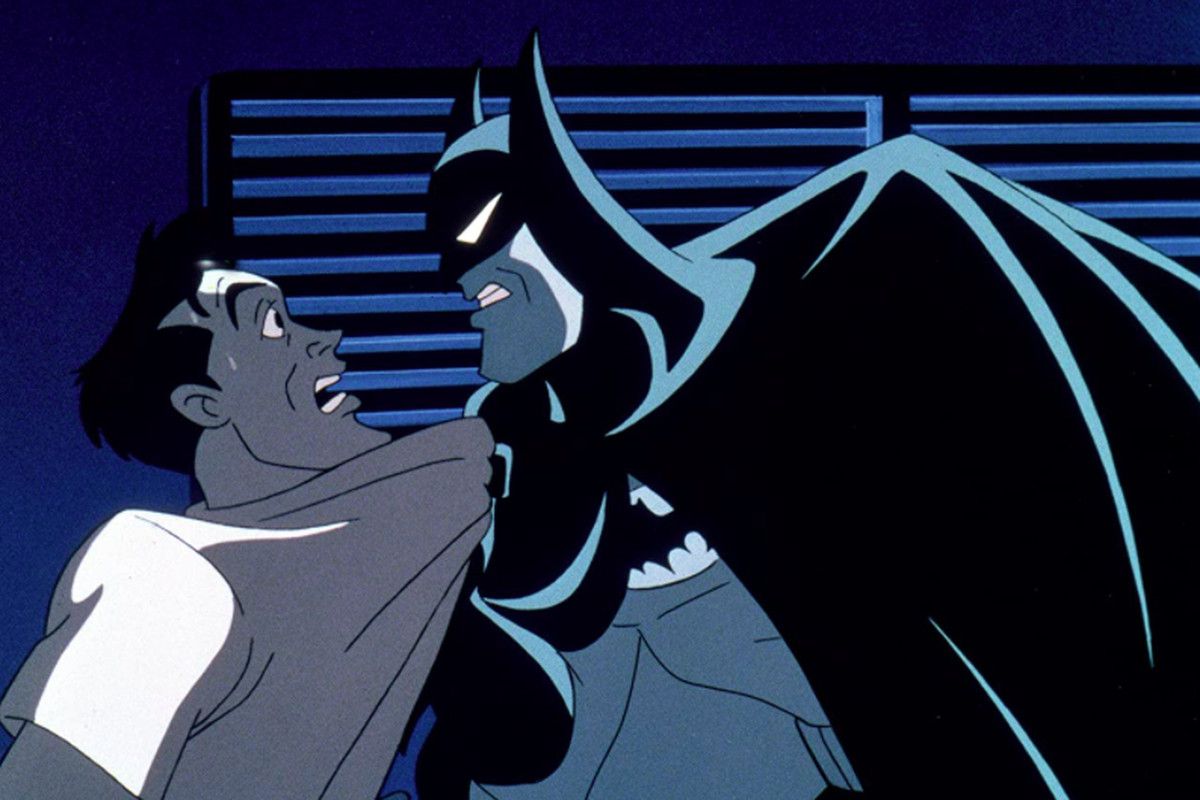 Batman: Mask of the Phantasm is one of the greatest Batman films of all-time, full-stop. Don't just take my word for it though, just listen to the late great Roger Ebert and Polygon's own Joshua Rivera. Initially produced by Batman: The Animated Series producers Eric Radomski and Bruce Timm as a direct-to-video feature before being later released in theaters, 1993's Mask of the Phantasm pits the Dark Knight against a mysterious new enemy posing as himself alongside his long-time nemesis the Joker. The film probes at the inherent tragedy and history of the character with a level of nuance and depth that few subsequent incarnations (live-action or otherwise) have successfully attempted since, conjuring a portrait of fatalistic loss and heartbreak that continues to endure to this day. —TE
Black Narcissus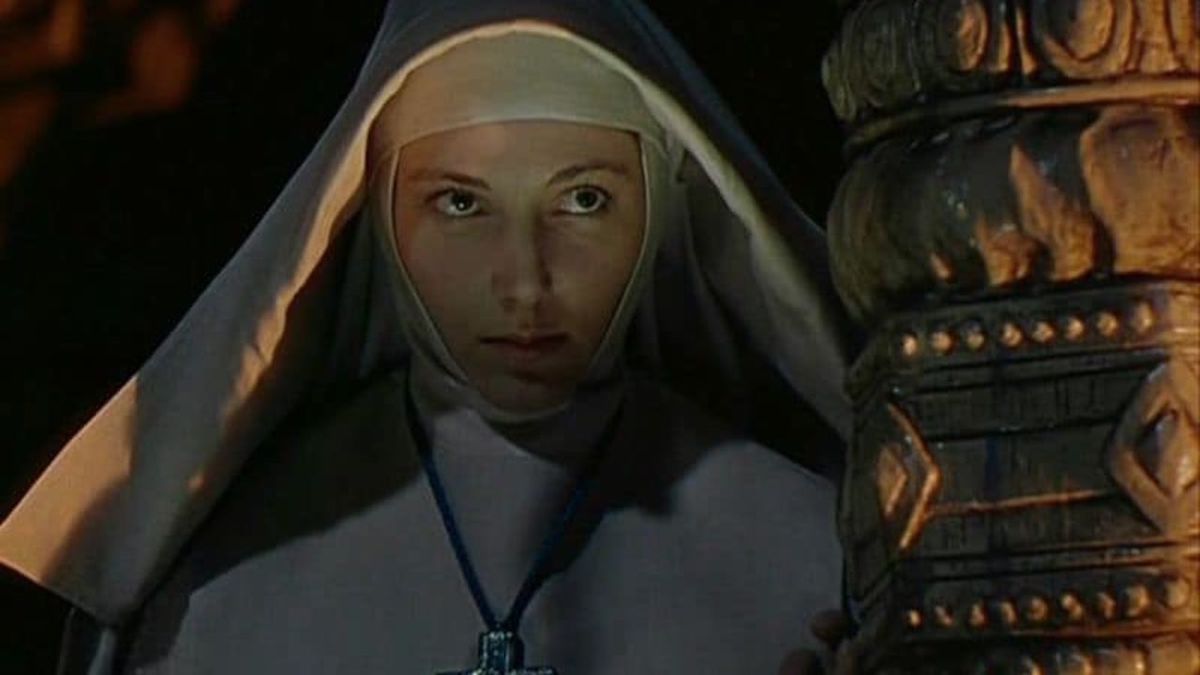 Centered on a cloister of nuns attempting to establish a convent in the Himalayas, Michael Powell and Emeric Pressburger's 1947 film Black Narcissus is a sensuous, psychological melodrama of the effects of isolation and mortal temptation, the harrowing of the elements, the nature of faith, madness, and sin. Heralded as one of the greatest achievements of cinema, the film won two Oscars for best art direction and cinematography at the 20th Academy Awards. —TE
Goodfellas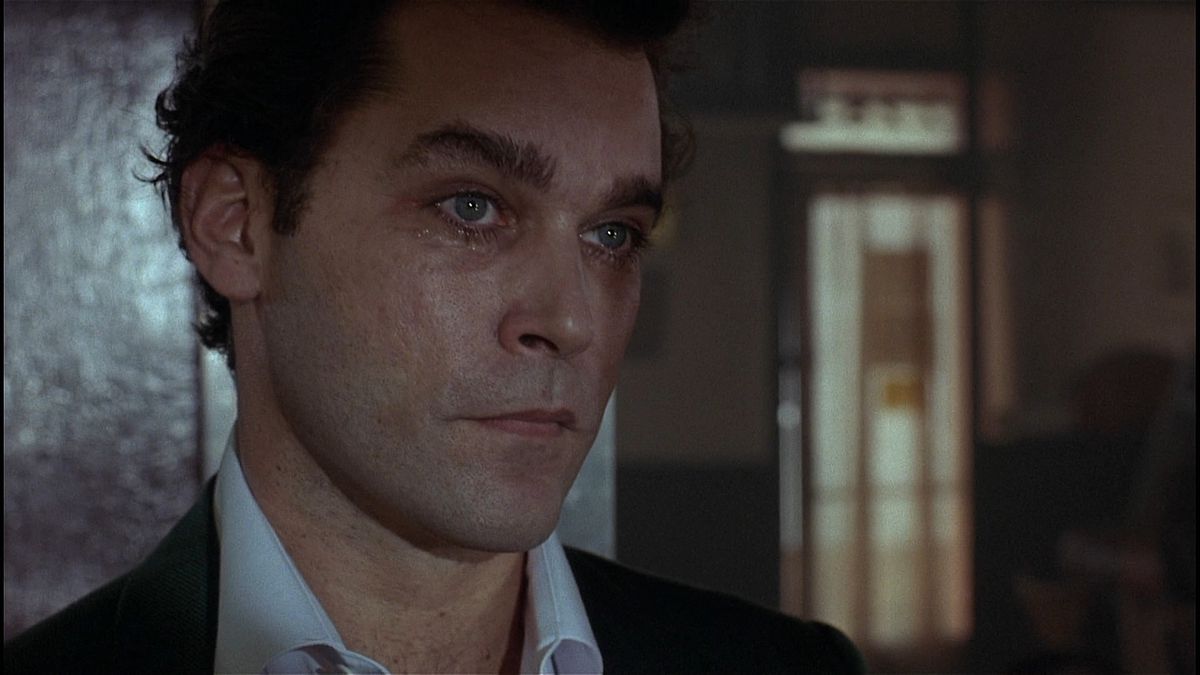 One of Martin Scorsese's most celebrated and memorable films, and possibly his last unimpeachable classic, Goodfellas charts the rise and fall of a wannabe gangster who works his way into the Mob in 1950s Brooklyn, then finds the organization's focus and fortunes changing radically over the decades that follow. Packed with storytelling devices that Scorsese went on to repeat over and over — particularly the monologue-voiceover introduction of a whole pack of colorful gangster characters who don't much matter — Goodfellas is full of indelible dialogue and familiar comic bits ("I'm funny how? I mean funny like I'm a clown? I amuse you?"), it's the sprawling saga of a criminal watching the world change around him until he doesn't recognize it anymore, made before any of these tropes, lines, and devices became clichés because so many people imitated Goodfellas. —Tasha Robinson
He Got Game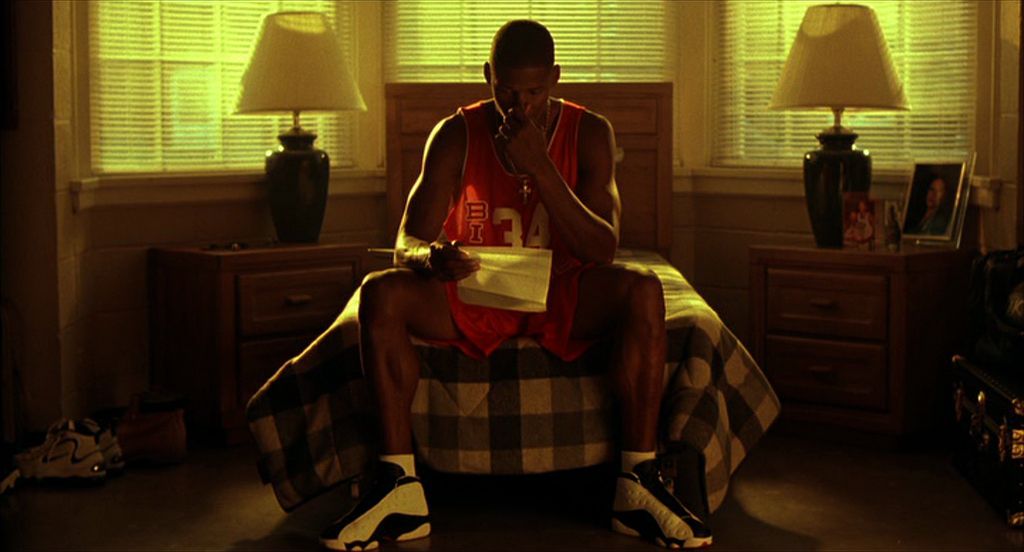 He Got Game is top-5-Spike-Lee material. In his love letter to basketball, the lifelong Knicks fan stages a hard-hitting, father-son drama on the court of the American dream. Denzel Washington stars as Jake Shuttlesworth, who's in prison for accidentally killing his wife. With a promise of a reduced sentence, Jake's granted temporary release in order to convince his son, Jesus (Ray Allen), to attend the governor's former college. Everyone wants a piece of Jesus, who's poised to follow Jordan as one of the great players of his generation, even as he juggles the game with school and raising his kid sister. As he struggles to make the biggest decision of his life, and staves off family, friends, and talent counts determined to get their cut of his success, Jake re-enters his son's life looking to reconnect and find a way out. The last thing in the world Jesus wants to do is talk to the man who killed his mother.
Lee shoots most of He Got Game around the Coney Island neighborhood of New York, but every second feels grand. The script has the notes of a Shakespearean tragedy. The clash between Jake, a walking powder keg in the hands of Washington, and Jesus, who comes to life in and out of the game thanks to Allen's NBA-worthy skills, haunts both men. Lee's recurring use of slo-mo turns basketball pick-me-up games or practice jump shots into the work of gods. Then there's the soundtrack, epically sized with Aaron Copland orchestral cues and tracks from Public Enemy. The life flowing through the film left me thrilled, but also wondering why few filmmakers have been given the chance to do what Lee does. There are tons of Scorsese imitators, but few people creating cultural collages or delivering the black bravado of He Got Game. The current moment only makes the question more urgent: Why? —MP
F for Fake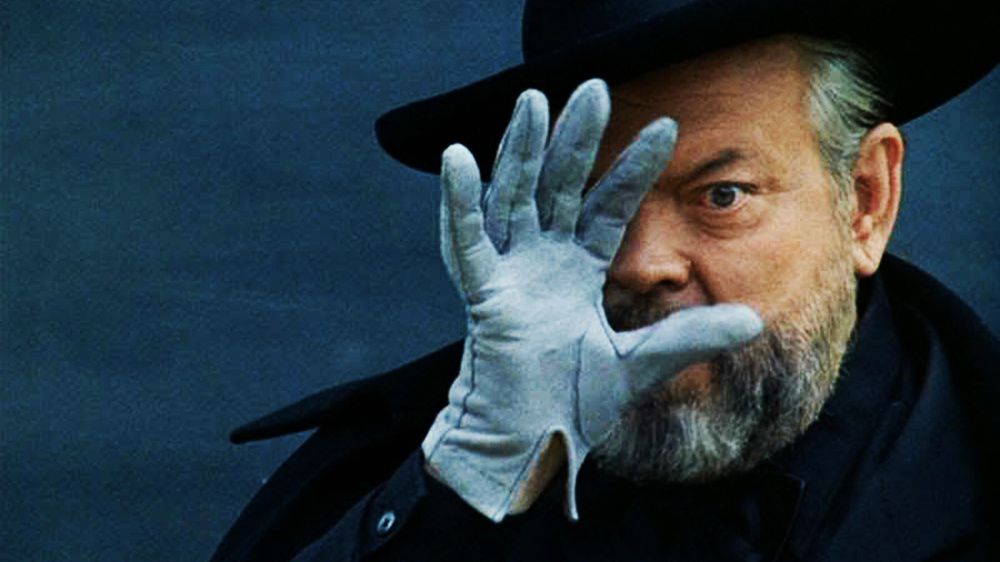 One of the last films completed before his death, Orson Welles' 1973 experiment docudrama on the lives and legacies of two of history's greatest "fakes": The world-renowned art forger Elmyr de Hory and his biographer Clifford Irving, is a whimsical and mischievous work of sleight-of-hand filmmaking. Welles' film inevitably circles back on the subject the filmmaker himself through its examination of both Hory and Irving's lives, transforming into an irreverently charming and gleefully farcical meta-treatise on the nature of performance, illusion, and art. —TE
Godzilla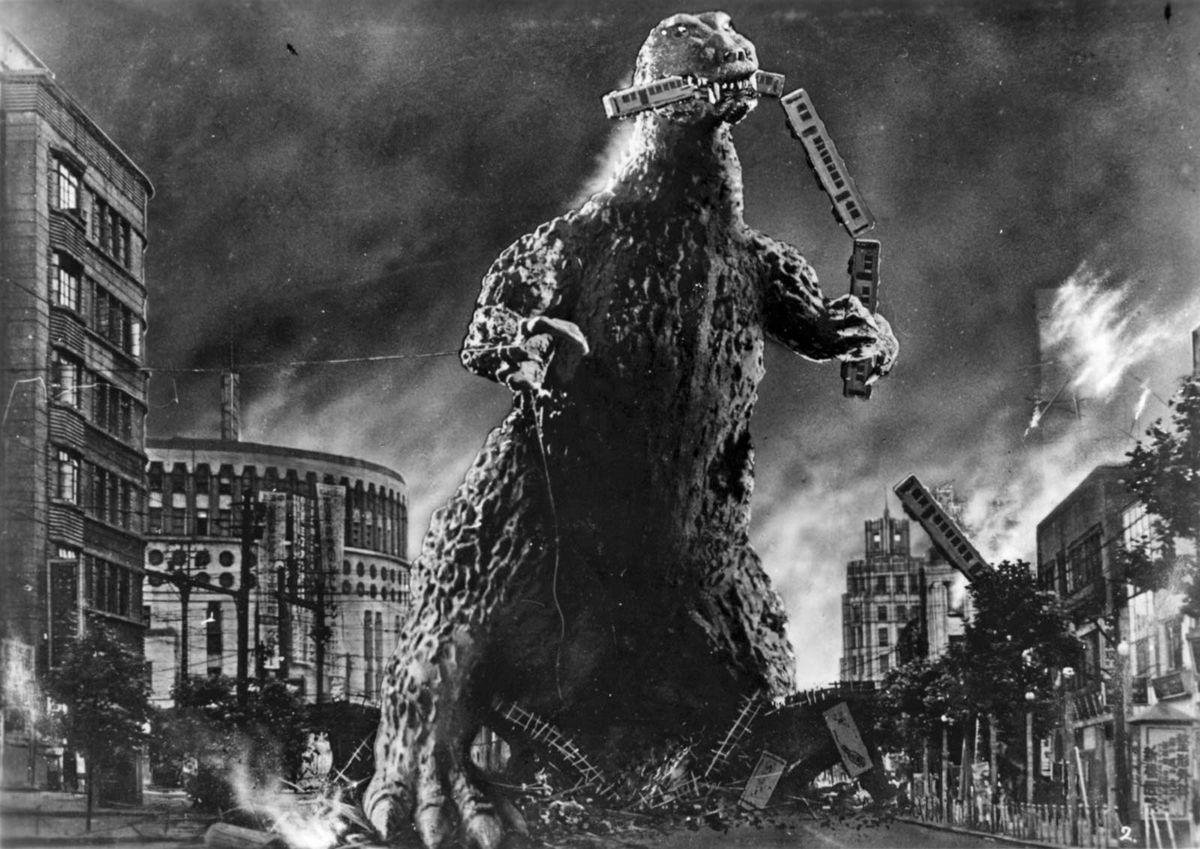 1954's Godzilla is the Kaiju movie that started it all, introducing the world to the undisputed King of the Monster (move aside Kong) and opened the door to an entire subsequent universe of colorful adventures and creatures whose varied scope, tone, and imagery have transformed the world of cinematic special effects in the decades since. Directed by Ishirō Honda and produced less than a decade in the wake of Japan's surrender at the end of World War II and the testing of the Hydrogen Bomb in the Pacific, Godzilla doubles as being both an endlessly entertaining monster film and a powerful allegory for the havoc wrought by the reckless power of nuclear devastation. —TE
House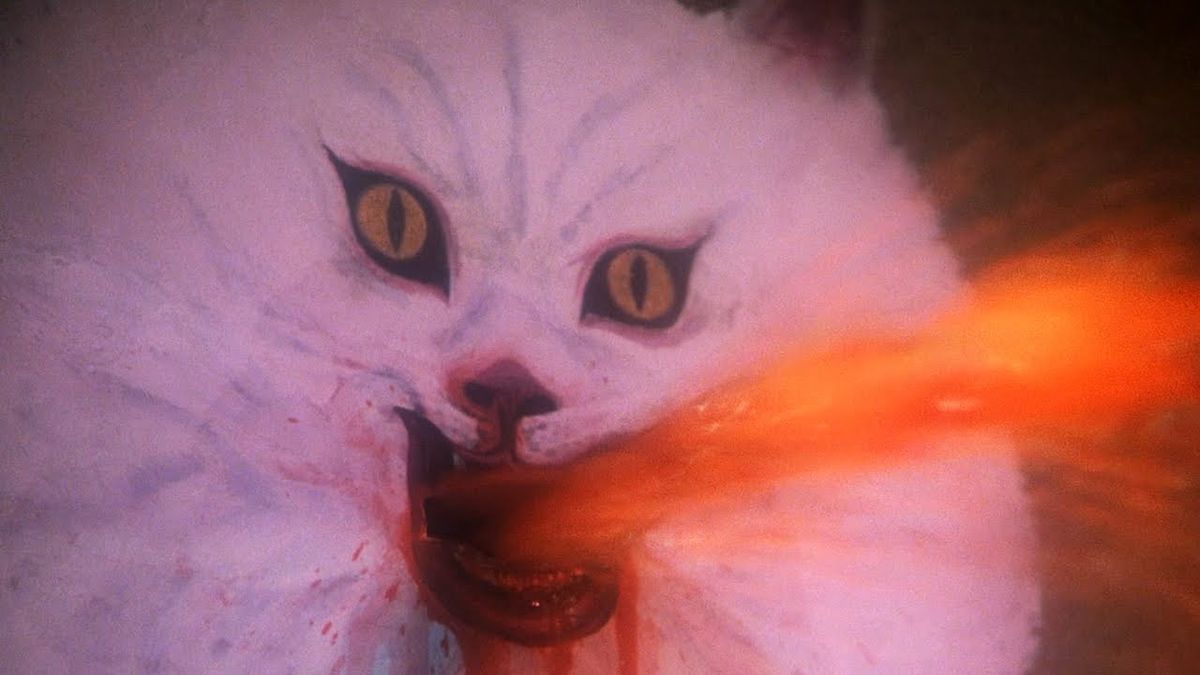 Watching Nobuhiko Obayashi's House is like watching a live-action cartoon. The bonkers cult horror classic bursts off of the screen with bold experimentalism and charming surrealism from the first frame and at no point ever lets up. The film follows a group of eccentric schoolgirls who travelled to the haunted country home of one of their ailing aunts, only to be menaced by preternatural forces and apparitions as the house gradually begins to take on a life of its own. Oddball comedy meets architectural horror in what is likely to be one of the most hilarious and memorable movie experiences you'll ever have. —TE
Hot Fuzz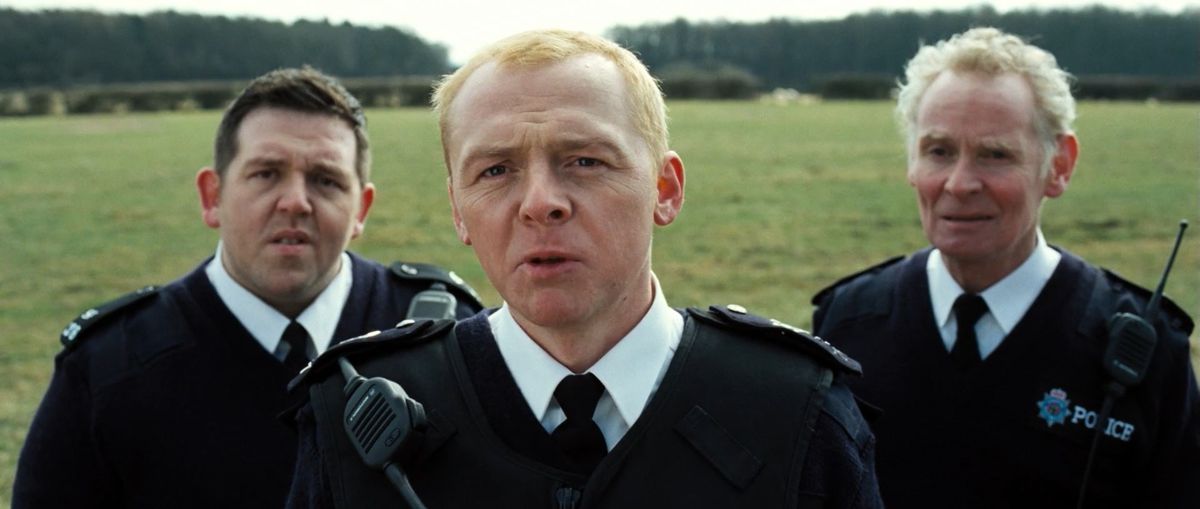 Hot Fuzz may not have been the follow-up that audiences were expecting (or wanted) of Edgar Wright coming off the success of his 2004 breakout Shaun of the Dead, but it certainly ranks as one of the director's best. Featuring the return of Wright's frequent collaborators Simon Pegg and Nick Frost, the film is a loving pastiche of police action crime dramas from Lethal Weapon to Hard-Boiled and countless others, following the story of a hyper-vigilant cop who uncovers a bizarre conspiracy when reassigned to the sleepy countryside town of Sandford. Hot Fuzz has one of the tightest scripts of any of Wright's films, with references, double-entendres, brick jokes, and memorable quips packed into every conceivable space of its two-hour runtime. —TE
Josie and the Pussycats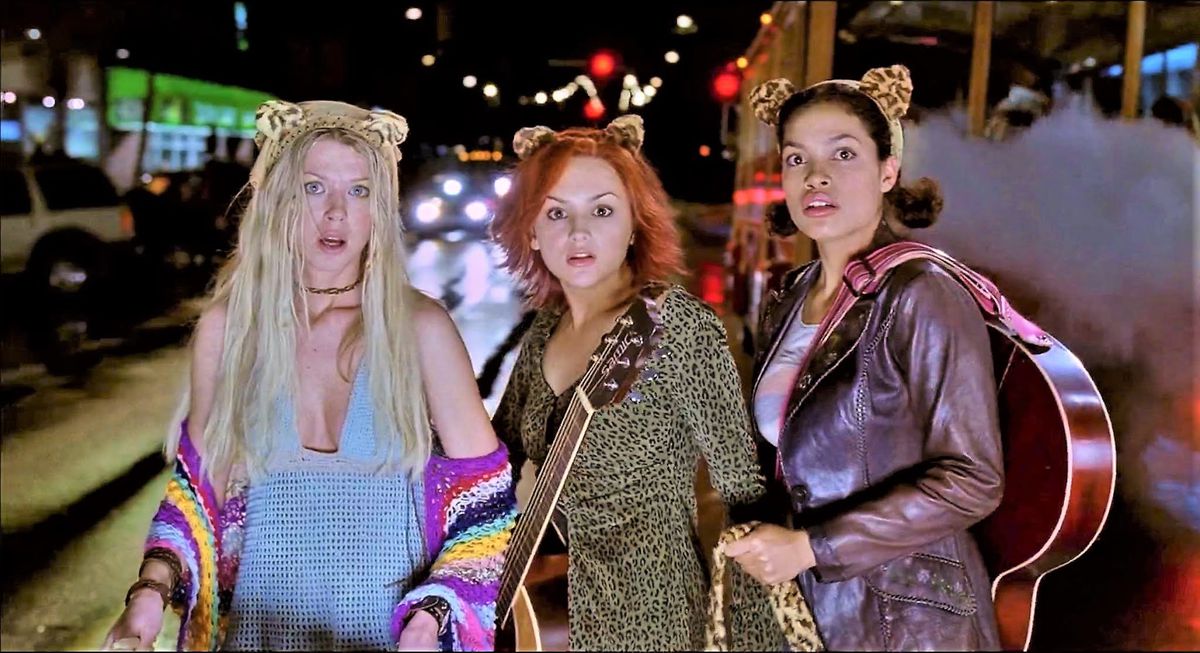 Following the teen movie craze of the late 1990s, directors Deborah Kaplan and Harry Elfont followed their hit Can't Hardly Wait with this ecstatic, campy take on Archie Comics' rock band. Josie and the Pussycats bombed back in 2001 because no one knew what it was. Marketed as a "chick flick" for the new-millennium pop age, the movie was actually a scathing satire — or as we recently called it on our new podcast Galaxy Brains, one of the cinema's great capitalist takedowns. No really. From production design oozing with aggressive product placement to the awakening, politically tinged performances by Rachel Leigh Cook, Rosario Dawson, and Tara Reid, the movie is biting satire laced with some genuinely great pop tunes. Check out our conversation with writer-directors Deborah Kaplan and Harry Elfont to hear more about how The Simpsons and Mad Magazine inspired Josie and the Pussycats more than any obvious rom-com.
Lone Wolf and Cub: Baby Cart at the River Styx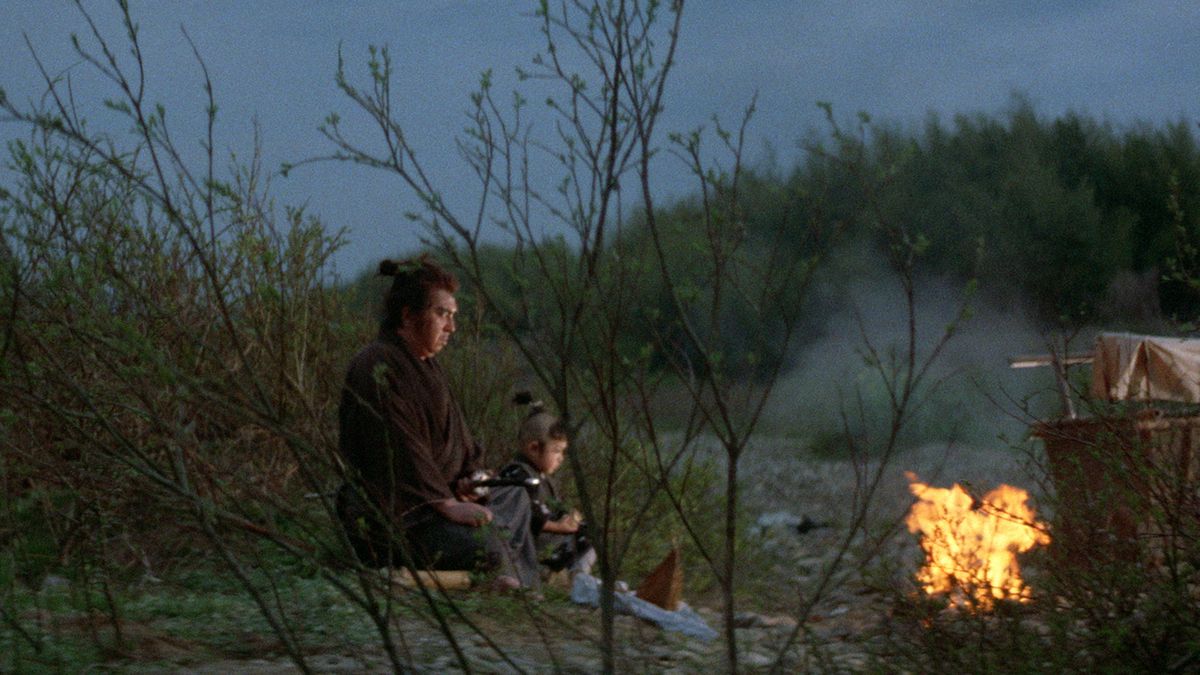 Based on Kazuo Koike's popular manga series of the same name, The Lone Wolf and Cub series is an undisputed classic of Japanese cinema. Tomisaburo Wakayama, in his most iconic role, inhabits the assassin-turned-itinerant-ronin-warrior Ittō Ogami, who travels the countryside of feudal Japan righting wrongs, felling foes, and raising his young son Daigorō. You honestly can't go wrong with any installment of the Lone Wolf and Cub series (they're held up as classics for a reason, after all), though most fans and film scholars would hold up 1972's Lone Wolf and Cub: Baby Cart at the River Styx as the high-water mark for the series, with Ogami tasked with assassinate a Shogunate rogue while pursued by a formidable clan of relentless female assassins. If you're a fan of either Samurai Jack or the Wu-Tang Clan, you owe it to yourself to sit down and watch the Lone Wolf and Cub series. —TE
Director Peter Jackson's Lord of the Rings trilogy remains one of the most peerless cinematic works of our time. Though there's no choosing one favorite out of the bunch, The Fellowship of the Ring, which kicks things off as hobbit Frodo Baggins (Elijah Wood) begins his quest to save Middle Earth, is perhaps the most evenly built. Fellowship is certainly the most light-hearted, as its characters diving into trouble rather than being caught in the middle of it. If you haven't watched the series recently, give it a whirl, then dive into our year-long tribute to the Peter Jackson, Fran Walsh, and Philippa Boyens' series, which we call "Year of the Ring."
Mikey and Nicky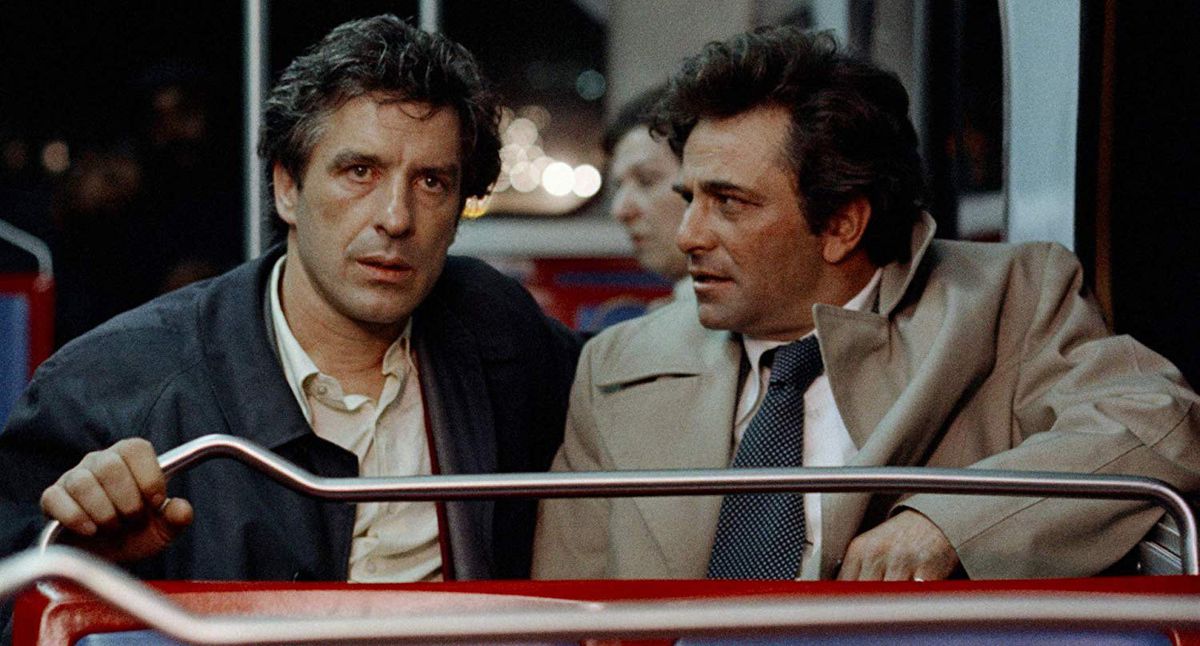 In the 1970s, Elaine May was known for laughs. Much like her Nichols and May partner Mike Nichols, May leveraged her sketch comedy career into a life of acting, writing, and directing. She starred in her own directorial debut, 1971's A New Leaf, opposite Walter Matthau, and soon found commercial success with the Neil Simon adaptation The Heartbreak Kid. So there's reason to think 1976's Mikey and Nicky, which pairs longtime collaborators John Cassavetes and Peter Falk, would be a romp across a seedy mob setting. Nope! May's film is a nuclear attack on toxic masculinity, and among the more challenging films I've ever watched.
In the middle of the night, Nicky (Cassavetes) calls Mikey (Falk) and begs for his help. He's stolen money from a mob boss, and now he's convinced he's as good as dead. And he's right — in fact, Mikey is actually assisting the hitman (Ned Beatty) assigned to take out his best bud by coaxing Nicky out of a barricaded apartment. Something of a coward, Mikey won't pull the trigger himself, so the two wind up cavorting around Philadelphia for the night. Their exploits are a maelstrom of rancid, brutal, paranoid behavior. A stop at a bar in a predominantly Black part of town immediately gets ugly. A bus driver winds up a target of their misplaced aggression. A meetup with Nicky's girlfriend turns to sexual violence, even from Mikey, who is, in theory, the clear-headed of the two. It's a nightmare, and May traps viewers inside it.
Mikey and Nicky is hard to recommend — it's not enjoyable — but like great art, the film peers into the shadows of everyday life that we all know exist, but rarely see in mainstream storytelling. The film was shot in 1973, around the time Mean Streets hit theaters, and it now feels like the ultimate condemnation of how Martin Scorsese's films (perhaps unintentionally) glamorized mob violence and life. These are terrible men doing terrible things. They are familiar, and the women in their orbit are trapped. That's not the kind of character study most people want out of a laid-back night at the movies. But it's necessary. Seeing is believing. —MP
Police Story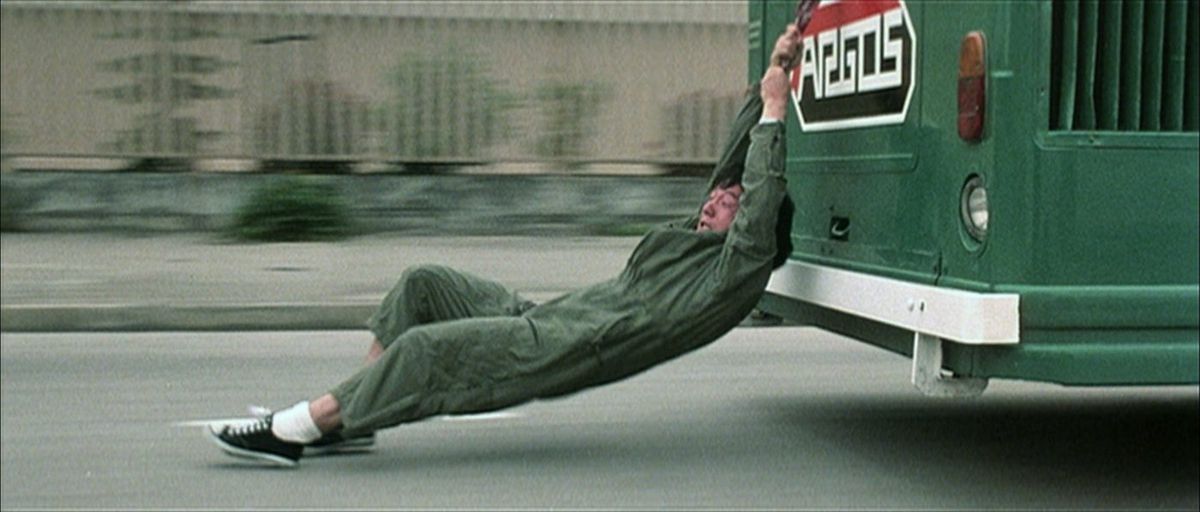 Jackie Chan is one of the most memorable action movie stars to have ever graced the screen, a goofball everyman persona that combines the kung fu precision of contemporaries like Jet Li and the late great Bruce Lee with the physical comedy mannerisms of Buster Keaton. The 1985 Hong Kong action-crime film Police Story, starring and directed by Chan himself, puts these sensibilities on full-display while featuring some of the most remarkable (and literally death-defying) stunt work of Chan's career. Come for the scene of Chan dangling off the side of a double-decker bus with an umbrella, stay for the breathtaking climax of him perilously sliding down a pole in a shopping mall as several light fixtures and panes of glass explode around him. It's awesome. —TE
Sneakers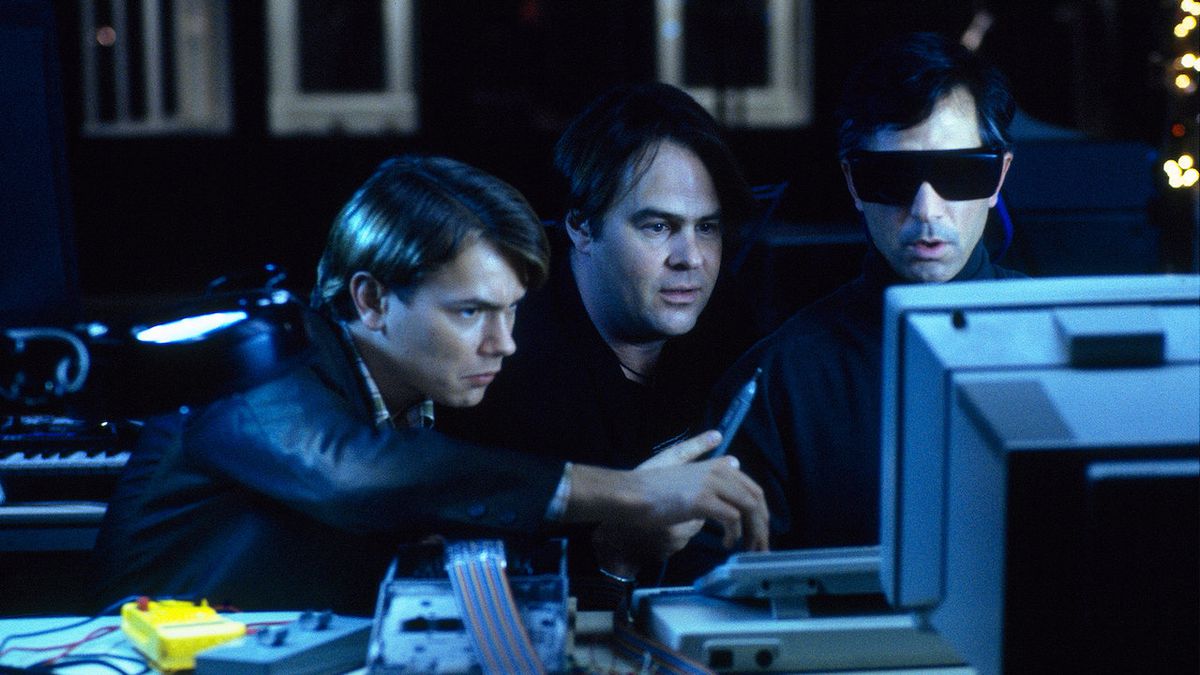 Sneakers is the feel-good crime comedy of the 1990s. With a cast to rival Ocean's 11, including Robert Redford, Dan Aykroyd, Ben Kingsley, Mary McDonnell, River Phoenix, Sidney Poitier, and David Strathairn, matches old-school career criminals with whiz-bang hackers on a quest to procure a Thing. But the Thing an the plot machinations aren't really the hook here — Sneakers is like a big, '90s hangout movie full of retro tech and a dash of cynical Cold War sentiment. The banter is witty, the plans are elaborate, and by the end, the Republican National Committee will become completely defunded. If you've seen every heist movie masterpiece, it's finally time to open your heart to the chill alternative of Sneakers. —MP
Tenet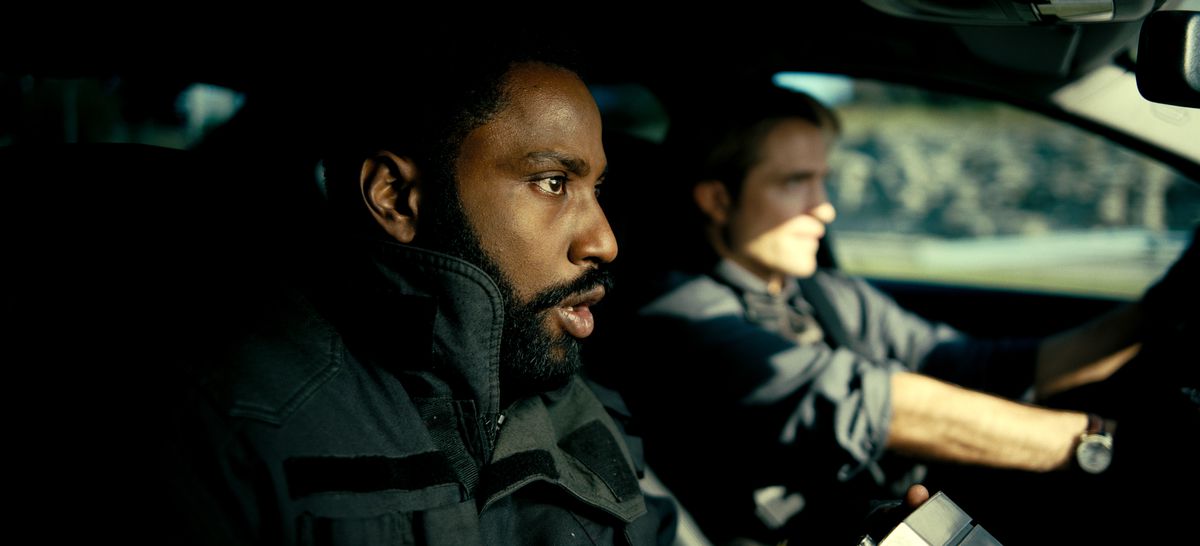 Christopher Nolan's latest film is more than a typical mind-bender; a spy premise given the sci-fi twist of "inverted time" gives way to a purposefully confounding experience where plot falls away and the director's explosive imagery envelops the viewer. It's a wild and polarizing experience. Luckily, John David Washington and Robert Pattinson are charismatic enough to bring it all together. Read our full review from last summer for the full download on this one-of-a-kind blockbuster. —MP
Thief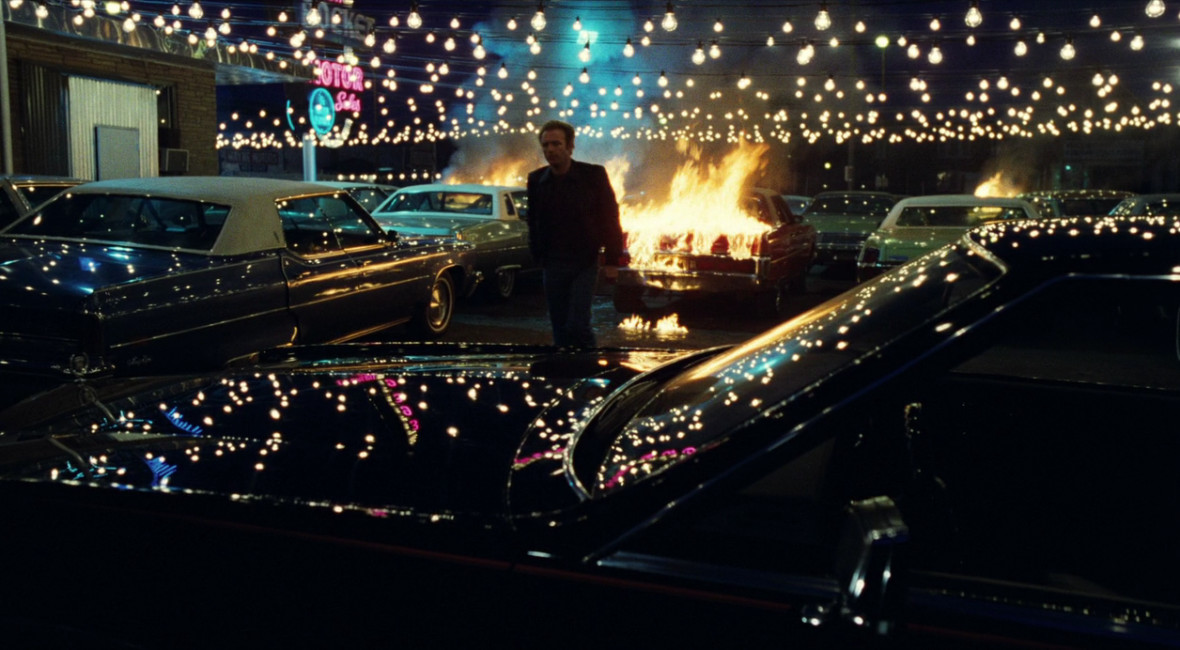 Michael Mann is one of American cinema's preeminent auteurs, a director responsible for some of the inextricably memorable, visually remarkable, and fascinating crime dramas with films like 2006's Miami Vice, 1995's Heat, and 2004's Collateral. His 1981 debut Thief, starring James Caan (The Godfather) as a professional safecracker and ex-con attempting to escape a life of crime and build a family with his wife stands as one of the many jewels in Mann's long and storied career, packed with all the defining idiosyncrasies that he would go on to hone develop in the decades to come. From the film's beautiful score by Tangerine Dream to its stunning night time cinematography of Chicago courtesy Donald Thorin, Thief is a masterful neo-noir thriller charged with an overwhelming sense of inimitable style, character, and smoldering cool. —TE
Princess Mononoke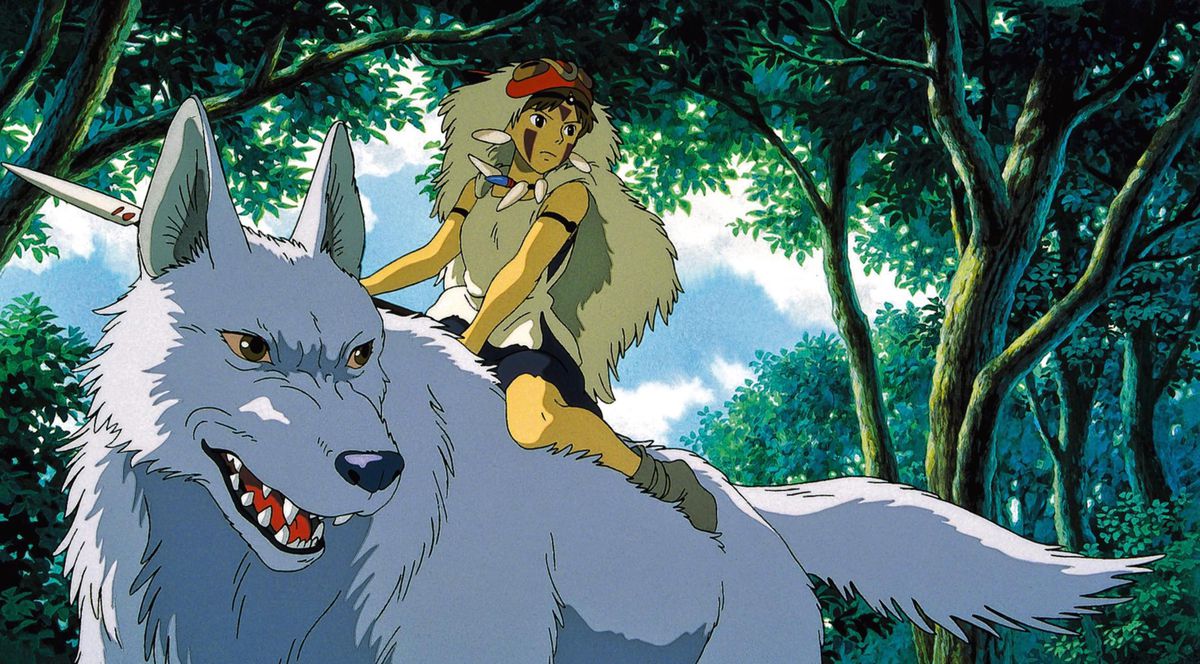 Princess Mononoke is one of Studio Ghibli's best films. The lush, dark fairy tale follows cursed Prince Ashitaka as he leaves his village seeking a cure. In his quest, he finds himself in Irontown, a village of outcasts led by Lady Eboshi, whose deforestation techniques put the town at odds with the local forest spirits, including San, a wild girl raised by wolves. Like many Ghibli movies, there is an environmentalist message at the movie's core, as modernity and progress duel with nature and preservation. Unlike many Ghibli movies, it actually gets pretty gory in order to emphasize its message and doesn't hold back in the consequences the characters face for some devastating actions. Powerful and movie, Princess Mononoke lingers in the way many Ghibli films do, with the same sort of bittersweet poignance. — Petrana Radulovic
Polygon – All

Source link
Related Post: