Innersloth has released a new update for Among Us that features larger player lobbies as well as controller support on the mobile version. The update is available now on iOS and Android.
This new update expands the player lobbies from ten players to 15, allowing bigger parties in to play the deduction-based whodunnit. This also means new player colours have arrived too, with the new ones being Tan, Maroon, Gray, Rose, Banana, Coral. It also includes a new kill screen menu.
? JUNE 15: 15 PLAYER LOBBIES ?
SURPRISE!
one of our updates is coming SUPER soon, featuring:
– 15 players
– the new colors & kill screen menu
– mobile controller support
– horn honking on the Airship 🙂
AND the game will be coming to Xbox consoles this year ???? #XboxBethesda pic.twitter.com/f3PPIT8gmh
— Among Us ? 15 players on June 15!! (@AmongUsGame) June 13, 2023
Meanwhile, the game also now has mobile controller support. This means you can connect up your gamepad of choice either via a wired connection or by Bluetooth, and start playing that way as opposed to using your hands. This makes the game more accessible by allowing people to play however they want.
The developers had previously teased Among Us would be getting larger player lobbies a few months ago, but it was only at the Xbox and Bethesda E3 press conference that provided us with a release date for it.
Last week, Innersloth also revealed a roadmap of other new content coming to Among Us. This includes visor cosmetics, achievements, and a hide and seek mode. Fans of the game had already created an unofficial Hide and Seek mode to play during regular games, so this is a nice way of seeing the developers implement it officially.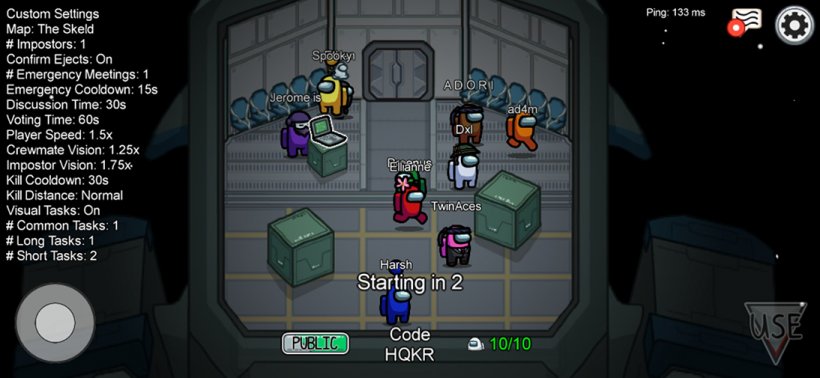 Cross-platform integration is also being expanded to include account linking, allowing your save data and cosmetics to carry over between all platforms you play Among Us on.
Among Us is available to play from the iOS App Store and the Google Play for Android store, where it is a free to play game with adverts and in-app purchases.
Check out some of our favourite mobile strategy games.

Want more?
Check out our growing collection of
Among Us news stories!

Latest Articles | Pocket Gamer

Source link
Related Post: