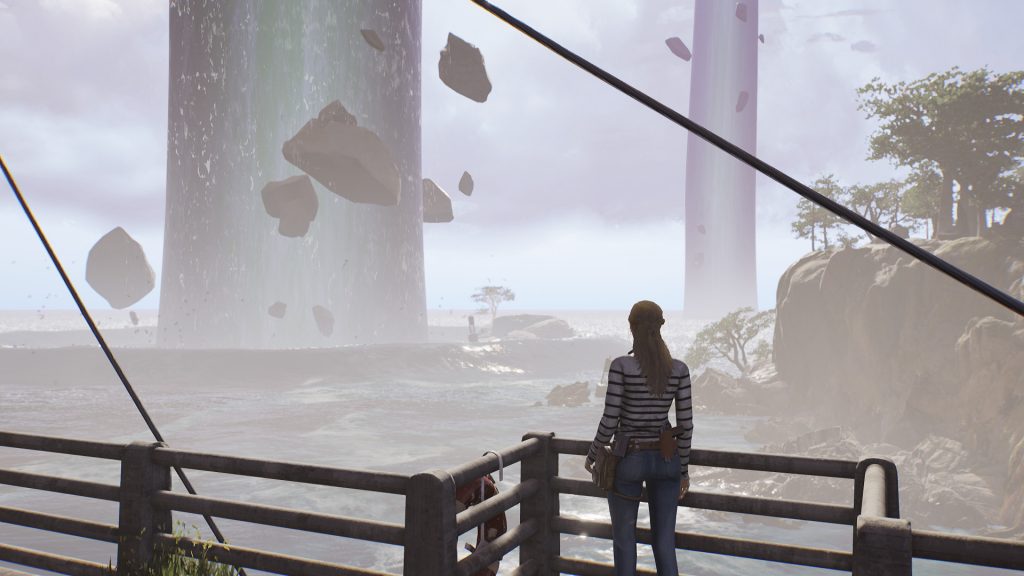 Announced at the IGN Summer of Gaming Expo, Elseware Experiment's Broken Pieces is a psychological thriller with the vibe of Life is Strange and the fixed camera angles of Silent Hill (or Resident Evil). The story sees Elise and her fiance venturing to the French cost to settle down. Of course, it's not long before things quickly go wrong. Check out the trailer below.
Elise finds herself in a time loop and must find a way to escape. The region of Saint-Exil has its share of secrets though and various phenomena combine to make things stranger. As Elise explores the world, she'll find audio cassettes that provide more details, shift time by solving puzzles and even face off against enemies (with firearms, if needed). There even seems to be a mechanic to mess with the weather and change different areas for a "new perspective."
Broken Pieces is slated to release in Q2 2023 for Xbox Series X/S, Xbox One, PS4, PS5 and PC. It's still early in development and has placeholders for the animation. Stay tuned in the coming months for updates and more details.
---
Video Game News, Reviews, Walkthroughs And Guides | GamingBolt

Source link
Related Post: