DOOM Slayers Collection physical edition listed for Switch, includes DOOM 1-3, DOOM 2016, and DOOM 64
A collection of DOOM games called DOOM Slayers Collection has been listed at Best Buy for pre-order. This collection comes with DOOM, DOOM II, DOOM 3, DOOM 2016, and DOOM 64 all in one physical package.
This listing does not specify if these games will all be included on the cartridge or if an additional online download will be required. But, there is a release date of September 2, 2022 and a price of $49.99.
All these details and more can be found at this link and screenshots from the listing are included below.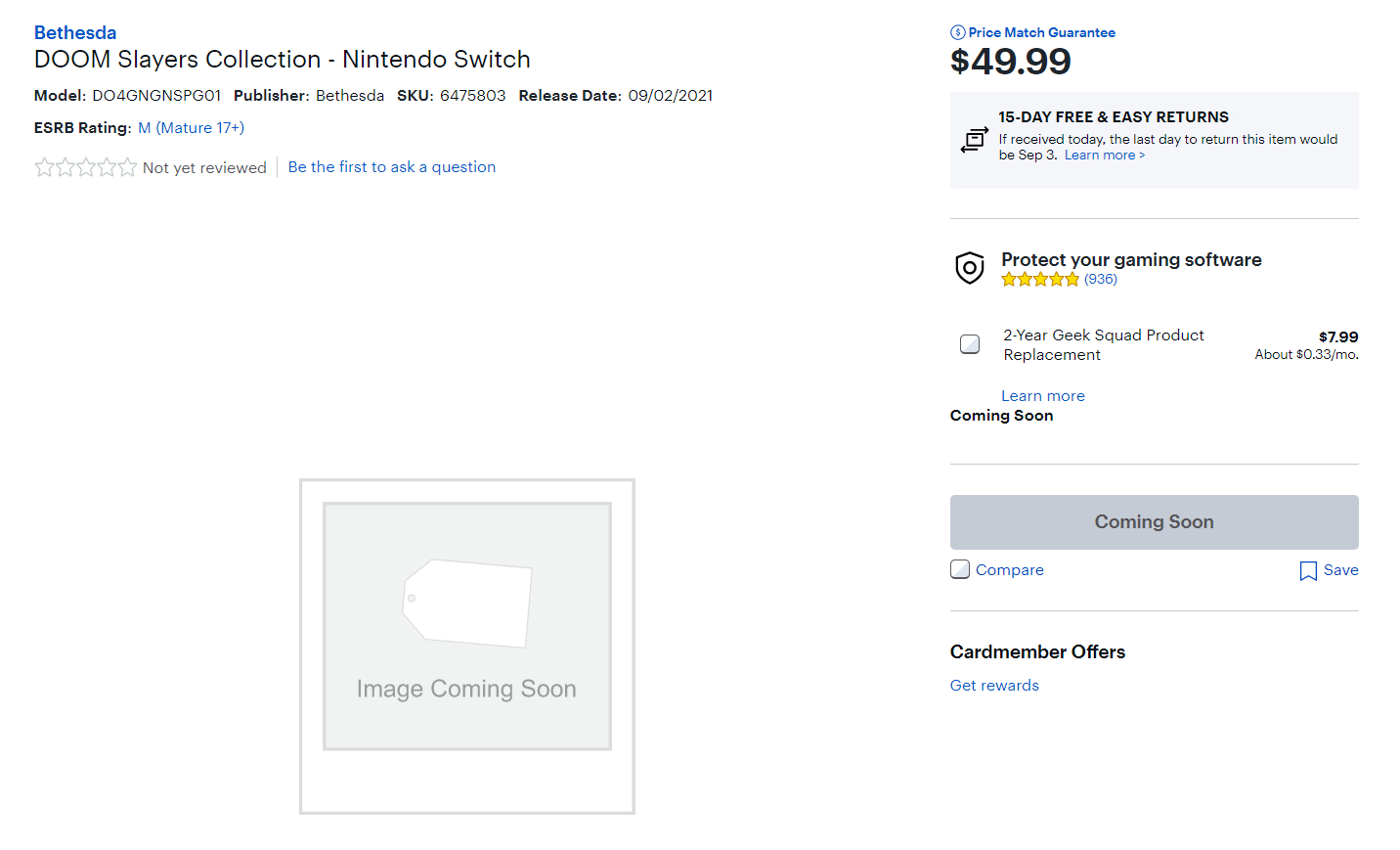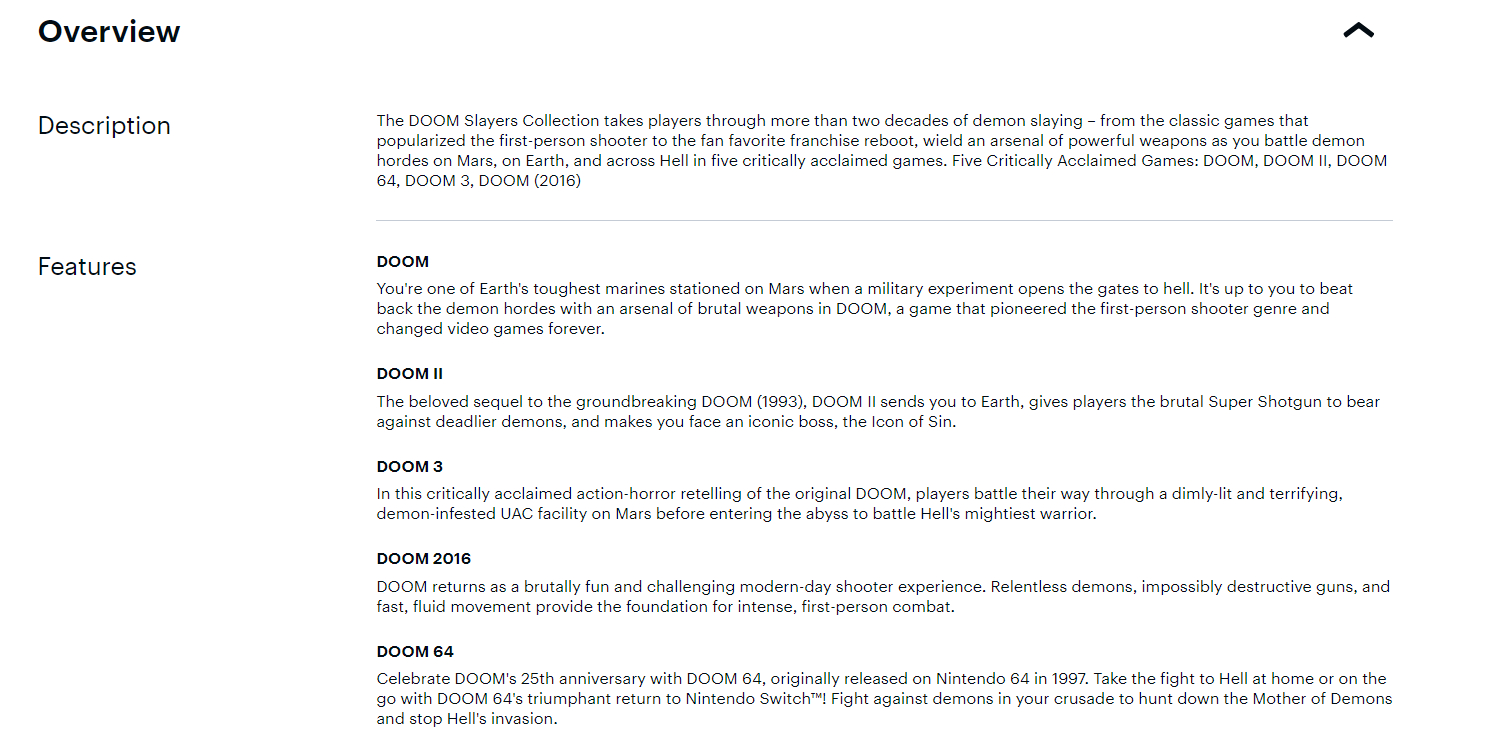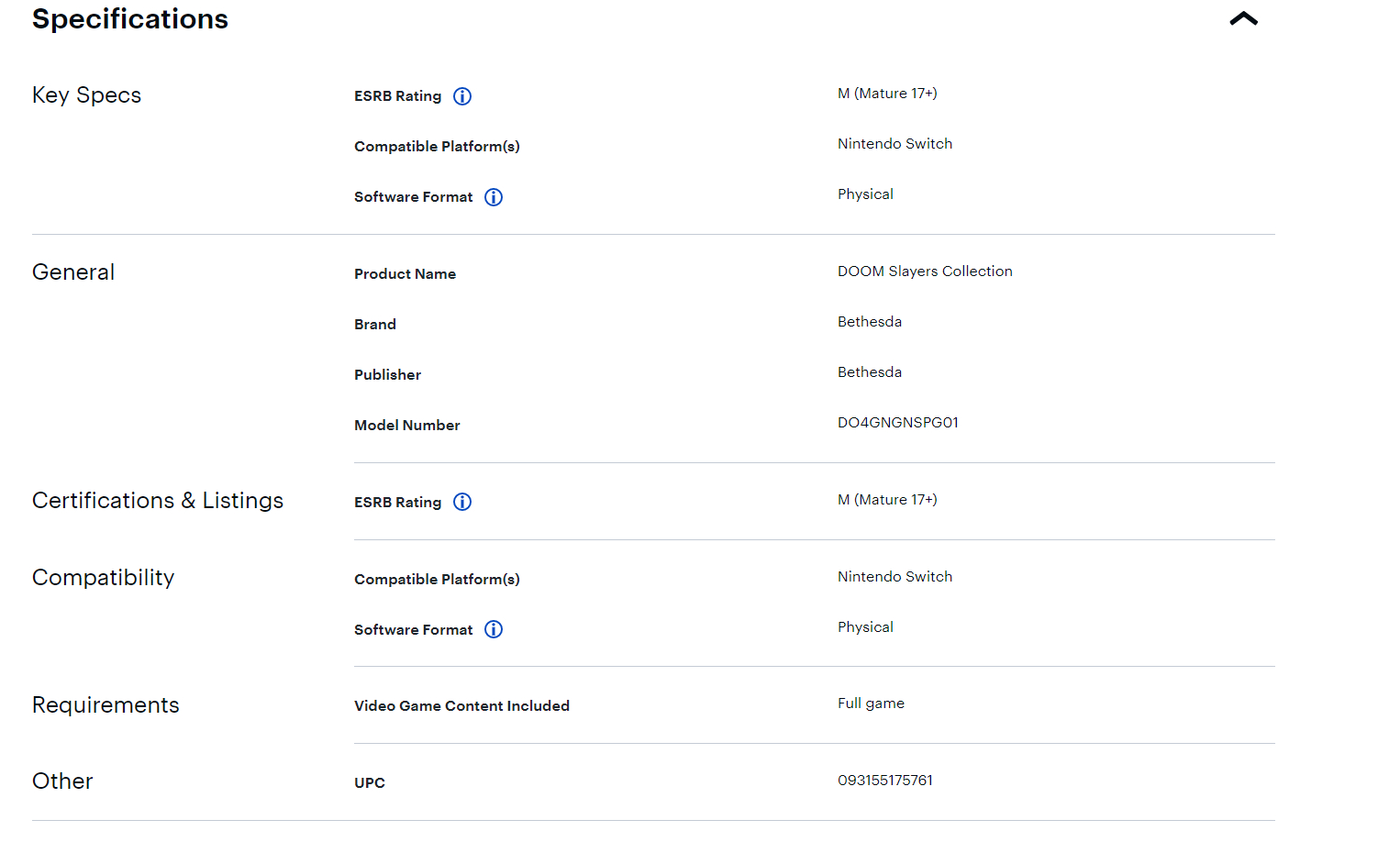 Related
Nintendo Everything

Source link
Related Post: