Dragalia Lost – Stranded Scions raid event live now, Gala Dragalia coming soon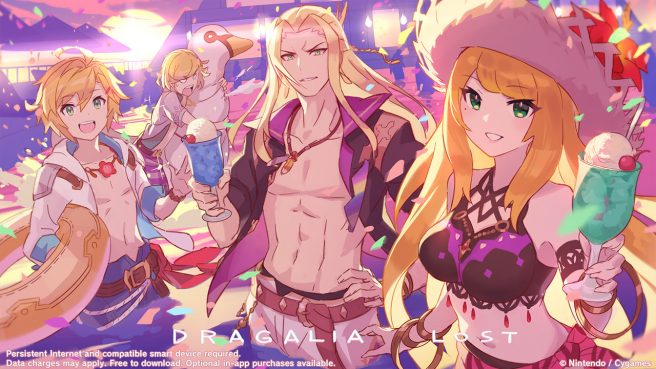 The new raid event Stranded Scions is live now in Dragalia Lost. Up to 4 players can bring their adventurers to complete event quests and work together to defeat the light-attuned raid boss for rewards. 
The adventurer Summer Prince can be recruited after the prologue is completed and blazons/emblems can be used to give him upgrades. This event will run until August 11, 2022, and there will also be a log-in bonus during this time:

Day 1: Exquisite Honey × 20
Day 2: Wyrmite × 400
Day 3: Rupie × 1,000,000
Day 4: Gold Crystal × 200
Day 5: Rupie × 1,000,000
Day 6: Rainbow Orb × 20
Day 7: Champion's Testament × 1
Finally, a Gala Dragalia is coming soon on July 29, 2022 10pm PT and a trailer for this summoning event is included below.
Related
Nintendo Everything

Source link
Related Post: