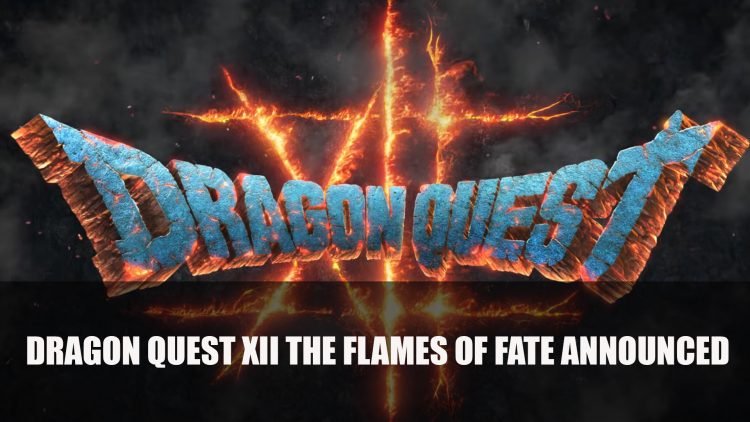 Last updated on May 28th, 2023
Today during the 35th anniversary livestream for the Dragon Quest series, a new entry was announced Dragon Quest 12, along with a remake and spinoff title.
Dragon Quest 12 Revealed As A Dark RPG
Celebrating the 35th anniversary for the Dragon Quest series, Square Enix held a livestream showcasing upcoming Dragon Quest games. This includes the reveal of Dragon Quest XII: The Flames of Fate. The trailer which was not that long only teased the logo, and a burning 12 in roman numerals. The numerals appear breaking through rock.
No other details were given about the new title except for its name "The Flames of Fate". The Dragon Quest creator Yuji Horii did share a little about what the game will be about, saying "It's about having options. You have to choose your own way of how to play." It was also dubbed as a Dragon Quest "for adults" meaning there could be much darker themes if the teaser is anything to go by.
He also revealed that they will "change the command battle" but will not get "rid of the system completely". As for the release date for Dragon Quest 12 this was not revealed.
This wasn't the only reveal during the livestream as titles Dragon Quest III HD-2D Remake being led by Octopath Traveler Producer Masaaki Hayasaka. Also announced was a spinoff Dragon Quest Treasures, starring Erik and Mia from Dragon Quest XI. An offline version of the MMO Dragon Quest 10 was announced also but currently releasing only in Japan.
---
For more news find it here in Monster Hunter Rise Digital Event Reveals and Genshin Impact Version 1.6 Special Program Announced.
Fextralife

Source link
Related Post: