Bandai Namco and FromSoftware have finally unleashed Elden Ring, along with the release date there are details for pre-orders.
Elden Ring Pre-Order Editions
Finally, the bonfire has been lit, but now is the important task to work out which Elden Ring pre-order edition to get. Elden Ring will be releasing January 21st, 2023 and it already available for pre-order.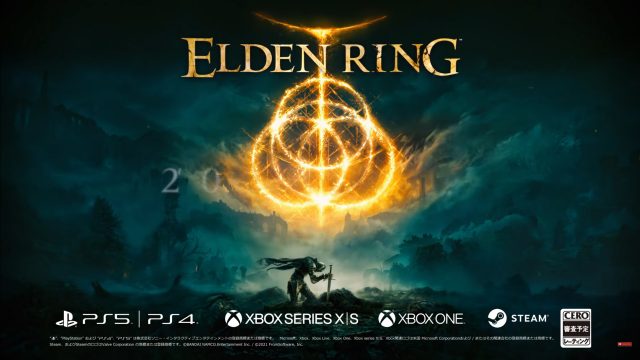 While pre-orders were teased during E3 2019, you may have not committed to reserving your copy before seeing more than just a teaser trailer. Since a plethora of details such as release date, features and gameplay trailer were revealed during the Summer Game Fest 2023 livestream, this might have swayed you to make your pre-order decision. If you're still on the fence and want to know our impressions you can check out our video covering Elden Ring Gameplay Impressions: Dark Souls 4? What to expect, graphics, online, network test & more.
Elden Ring Features
Official features were shared for Elden Ring which you can find below:
A NEW FANTASY WORLD
Journey through the Lands Between, a new fantasy world created by Hidetaka Miyazaki, creator of the influential DARK SOULS video game series, and George R. R. Martin, author of The New York Times best-selling fantasy series, A Song of Ice and Fire. Unravel the mysteries of the Elden Ring's power. Encounter adversaries with profound backgrounds, characters with their own unique motivations for helping or hindering your progress, and fearsome creatures.
WORLD EXPLORATION IN THE LANDS BETWEEN
ELDEN RING features vast fantastical landscapes and shadowy, complex dungeons that are connected seamlessly. Traverse the breathtaking world on foot or on horseback, alone or online with other players, and fully immerse yourself in the grassy plains, suffocating swamps, spiraling mountains, foreboding castles and other sites of grandeur on a scale never seen before in a FromSoftware title.
GENRE-DEFINING GAMEPLAY
Create your character in FromSoftware's refined Action-RPG and define your playstyle by experimenting with a wide variety of weapons, magical abilities, and skills found throughout the world. Charge into battle, pick off enemies one-by-one using stealth, or even call upon allies for aid. Many options are at your disposal as you decide how to approach exploration and combat.
Elden Ring Pre-orders
Currently, the edition available for pre-order is the Elden Ring Standard Edition. While at the moment that is the only edition available, typically developer FromSoftware comes out with collector's editions or deluxe editions. For now, you can pre-order from Amazon, Best Buy, Gamestop, and on the Bandai Namco Store.
Elden Ring Pre-Order Standard Edition – $60
The standard edition is available for pre-order at $59.99, available on Amazon, Best Buy, Bandai Namco Store and Gamestop. The current platforms available for pre-order are PS4 and Xbox One. But Elden Ring has been confirmed by Bandai Namco in their press release to come with a free upgrade for PS5/Xbox Series X for those who purchase on PS4/Xbox One respectively.
PS4
Xbox One
We'll keep you posted with further updates of editions as they are released. In the meantime, you can learn more about Elden Ring and all the details released so far on our Elden Ring wiki.
Elden Ring will release on January 21st 2023.
---
For all the details, gameplay trailer and details announced for Elden Ring at Summer Game Fest 2023 be sure to read/watch next Elden Ring Gameplay,Release Date, Screenshots Revealed At Summer Games Fest 2023. Want to see our reaction? Check out this priceless clip of when Elden Ring was revealed during our Twitch stream. If that's not enough you can check out our Elden Ring Gameplay Impressions right here.
Fextralife

Source link
Related Post: