When is the Far Cry 6 release date? Far Cry 5 was one of Ubisoft's best performing releases in 2018, and while the New Dawn spinoff didn't garner as much attention or acclaim, it was only a matter of time before the publisher returned to the beloved FPS series and now, after a number of leaks, Far Cry 6 has been officially announced.
Far Cry is a franchise that's grown from relative obscurity into one of Ubisoft's most bankable hits. The series has taken us across the globe, battling evil (and occasionally good) on tropical islands, across Africa, the Himalayas, and even in the US, with spin-offs and DLC pitting the player against aliens, cyborgs, and even yetis. Now we'll be travelling to the fictional Caribbean island of Yara amid civil unrest and a revolution following decades of economic sanctions.
What else do we know about Far Cry 6? Well, thanks to a shiny new trailer and some pretty screenshots, a fair bit, as it turns out. Here's everything we know about Far Cry 6 so far.
Far Cry 6 release date
The Far Cry 6 release date is October 7, 2023. Far Cry 6 was previously set to launch in February 2023 before initially being put back to a Q1 2023 window.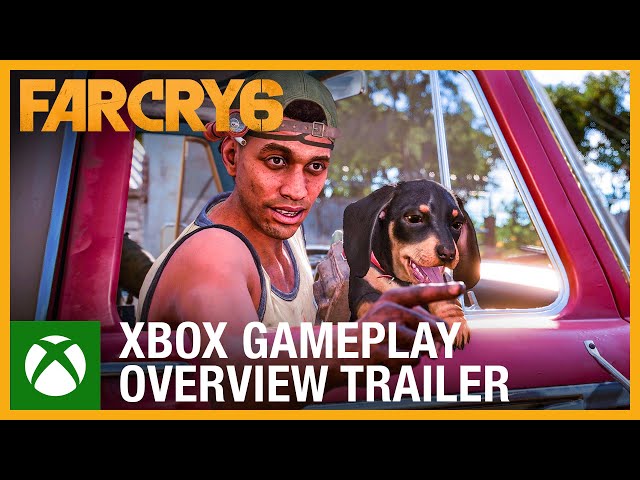 Far Cry 6 gameplay
We got a much larger look at what Far Cry 6 has in store for us with the gameplay reveal on May 28 and the recent Ubisoft Forward at E3. The shooter adds a number of big changes to the series, as well as a few returning features:
Perks are now given to you for equipping different items of clothing and gear. Some help with stealth, while others give you better control of your weapons.
Weapons can be upgraded with attachments and mods.
New 'Resolver' weapons are improvised devices that require items found throughout Yara. Some examples are a flamethrower, mini-gun, and a CD launcher.
'Supremos' are last-resort devices that turn the tide of a fight. One such device is the Exterminador, which launches mortars from the equipped backpack.
Animal friends are coming back as 'Amigos. So far we have Guapo, a gold-toothed crocodile, and Chorizo, an adorable dog in a wheelchair.
Vehicles can now be customised with all sorts of additions, such as a plow or a mounted gun turret.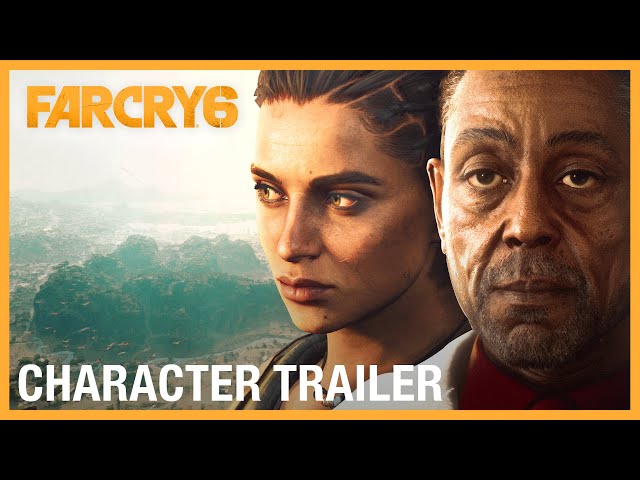 FAR CRY 6 CHARACTERS
In Far Cry 6, you'll play as a revolutionary leader named Dani Rojas, an orphan that you choose to be either male or female at the beginning of the game. Rojas leaves the army with the aim of escaping the island, but when Castillo's forces murder many innocents in front of them, Rojas decides enough is enough and joins the revolutionaries. Rojas' story has a direct impact on the world and how the character reacts to the events on Yara, and how they interact with some of the other revolutionaries, such as the weapons expert Juan Cortez.
You'll also be able to play as Far Cry villains with the season pass, such as Vaas Montenegro from Far Cry 3, Pagan Minn from Far Cry 4, and Joseph Seed from Far Cry 5.
The Fangs for Hire system returns, which first made an appearance in Far Cry 5 and allowed players to recruit animal companions to fight with them. We already know three of the recruitable companions: a rooster with a nose-ring and a spikey collar, Guapo – a gold-toothed crocodile with impeccable fashion sense, and Chorizo, the "dangerously distracting weiner dog" and distracting he is, just look at that face…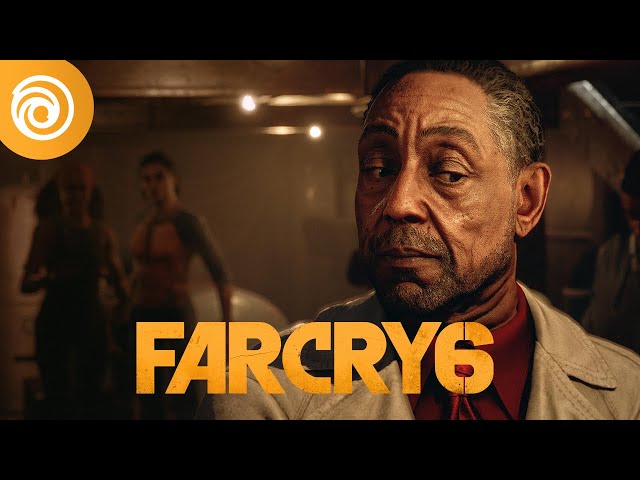 But it wouldn't be a recent Far Cry game without a new main antagonist, and this one is played by Breaking Bad's Giancarlo Esposito. Anton Casillo, or 'El Presidente', is seen in the first trailer instructing his 13-year-old-son Diego about what it means to be a leader in his eyes, he says, "Our people, they do not know how to be happy." as he leads Diego out onto the roof with a live grenade as revolutionaries toss molotov cocktails and cause chaos in the streets below, he continues, "They are torn apart by opinions, noise, indecision – strangled by their own freedoms. Even if you have love in your heart; even if you want what's best for them; if you only want to save them from themselves – they will hate you, Diego. Everything you do, say, believe, will be wrong."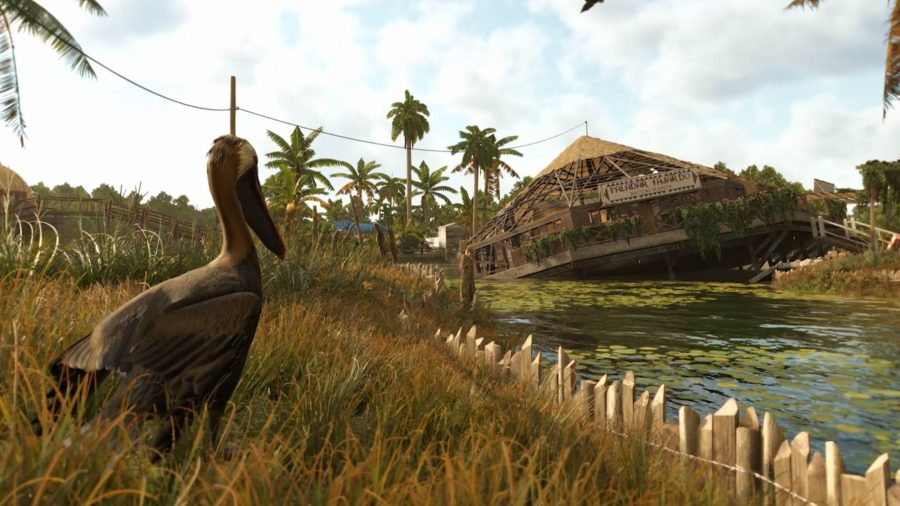 What is the Far Cry 6 setting?
The main character Dani Rojas is caught up in the revolution on the island and rises up against Castillo's empty promise to restore the island back to its former glory. There will be different groups of revolutionaries across the island, with the motivations and approaches of some guerrilla fighters not quite aligning.
The events take place on Yara, with the story's conflict spanning the fictional Caribbean island. Far Cry 6 is, of course, open-world and features a range of areas within the island including beaches, waterfalls, jungles, villages, and the capital Esperanza – which we see glimpses of in the trailer. The rebels use tunnels and sewers to navigate the larger settlements undetected, but also have access to plenty of vehicles to drive around the island.
The animals inhabiting the island are a diverse mix of creatures, some of which can be deadly if provoked. Crocodiles lurk in the rivers, while flamingos and storks soar in the skies. Domesticated animals also live on Yara, and you're able to ride on horseback if a car is not easily accessible.
{"schema":{"page":{"content":{"headline":"Far Cry 6 release date: everything we know about the new Far Cry","type":"guide","category":"far-cry-6″},"user":{"loginstatus":false},"game":{"publisher":"Ubisoft","genre":"FPS","title":"Far Cry 6″,"genres":["FPS"]}}}}
PCGamesN

Source link
Related Post: