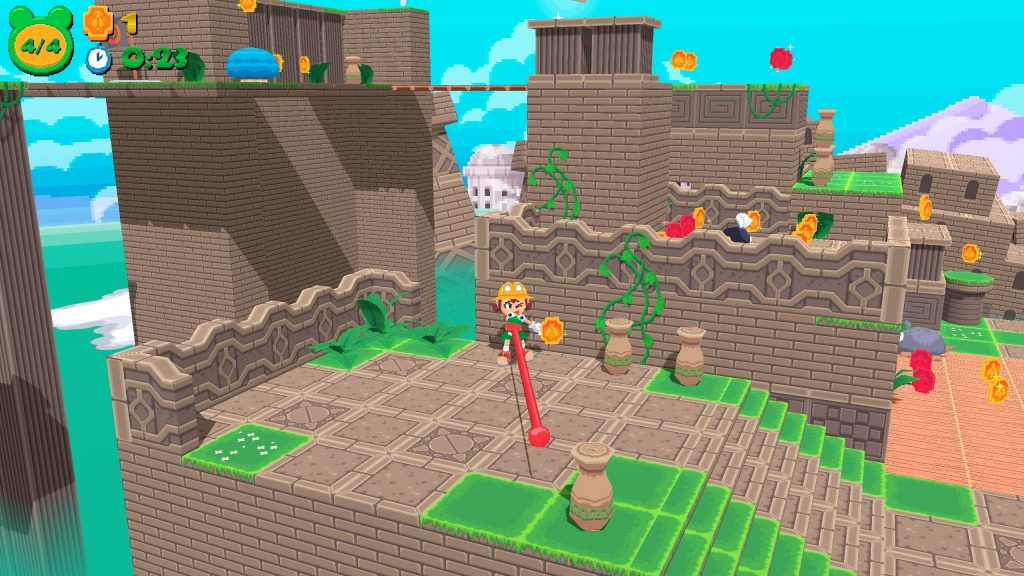 Developer Molegato and publisher Top Hat Studios have announced Frogun, an old-school platformer, today. The game is scheduled to release PlayStation 5, Xbox Series, PlayStation 4, Xbox One, Switch, and PC, Mac, and Linux in 2023. A Kickstarter campaign seeking more than $6000 is now live. As of this writing, the Kickstarter has met its funding goal.
According to the publisher, "Renata's parents are world-renown explorers, archeologists and inventors that travel all over the world uncovering the secrets of the past, bringing her with them in their expeditions. However, in their latest adventure, they decide to leave her at the base camp—the Beelzebub ruins are said to be too dangerous!" When he parents don't return, she grabs their latest invention, the Frogun, and goes after them.
The game promises a colorful, old-school aesthetic, plenty of enemies and traps to use the Frogun on, shortcuts and secrets to find, and plenty of lore items to find. The game looks fun, and it kind of gives me a Captain Toad vibe, though it's not a perfect 1 to 1. We'll have to see when Frogun releases next year.
You can watch a trailer for the game below:
---
Video Game News, Reviews, Walkthroughs And Guides | GamingBolt

Source link
Related Post: