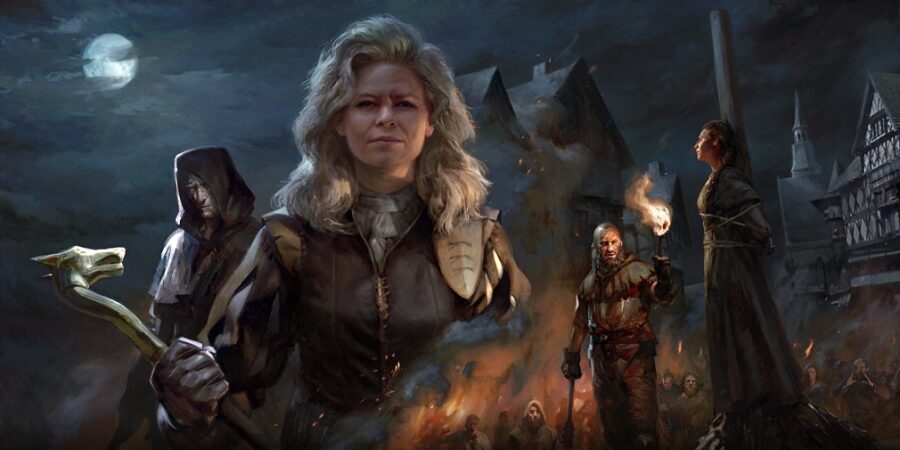 CD Projekt Red has announced the upcoming release of its new Price of Power expansion set for Gwent: The Witcher Card Game. The set's first entry, called Once Upon a Pyre, is due to arrive on iOS and Android on 8th June.
While there have been new card sets and updates brought to Gwent before, Price of Power is the game's first ever expansion set. It includes three expansions, released in waves over a short period of time, where you can buy the whole set in a bundle.
Once Upon a Pyre will be the first one released on 8th June, and it will introduce 26 new cards: four of different rarities per faction and two neutrals. The upcoming update will also bring new gameplay mechanics and abilities, allowing you to use fresh new strategies in battle.
You can watch the official teaser for the Once Upon a Pyre expansion below.
In advance of Gwent's first expansion set release, you can take advantage of a special time-limited offer. You can grab the Price of Power Expansion Pass, which grants you access to all premium cards released in the expansion set, with a selection of cards becoming available with the release of each expansion.
The Pyre coin is also included in this offer, which will be made available to you straight after you've bought the Expansion Pass. You can find more details about this from the in-game store or the official website.
You can download Gwent: The Witcher Card Game now from the iOS App Store and the Google Play for Android store, where it is a free to play game with in-app purchases.
If you are interested in playing mobile collectible card games on your Android phone or tablet, you should check out our list where we've named some of our favourites.

Want more?
Check out our 19 other
Gwent: The Witcher Card Game news stories!

Latest Articles | Pocket Gamer

Source link
Related Post: