Today, we at Zen Studios could not be happier than to announce free DLC for Star Wars Pinball VR right here on PlayStation Blog. The classic Han Solo table from the Star Wars Pinball: Heroes Within pack, enters the game as the ninth amazing table, joining the likes of Classic Trilogy tables, Rogue One, The Mandalorian and more. But what goes into creating a table like Han Solo? If you haven't already run off to download it (and I really can't blame you for that), let's take a look behind the curtain.  
1. Picking the theme
First, we have to figure out our topic — something we work very closely with Lucasfilm Games to decide. Sometimes the topic ends up being a show like Star Wars Rebels, sometimes it's a general theme like Jedi versus Sith in Masters of the Force; in this table's case, it's a wisecracking Correllian smuggler. Han Solo was a natural fit to get his own board, as his life is filled with funny shenanigans, exciting moments, plus he flies the fastest hunk of junk in the galaxy.
2. Pinball table layout
Once we agree on the topic, that's where things get technical. As pinball legend Roger Sharpe, famous for lifting the ban on pinball in New York City in 1976, told Vox, "Each game is different — each game has different geometry, each game has different rules." This means we need a strong base of lanes, rails, sinkholes, and everything else you might recognize on any machine. This gives you the main gameplay layer, where a satisfying ramp shot can make or break a table, whatever theme you put over it. 
3. Translating iconic moments to missions 
Once we've nailed the concepts, that's when we turn on the pizzazz! All the different rules, multiballs, lamps and animated characters come into play. This is where we have to nail the best moments and translate them to pinball form. For Han Solo, our design team got together and created an extensive list from the classic-era happenings involving our favorite nerf herder — and his loyal copilot.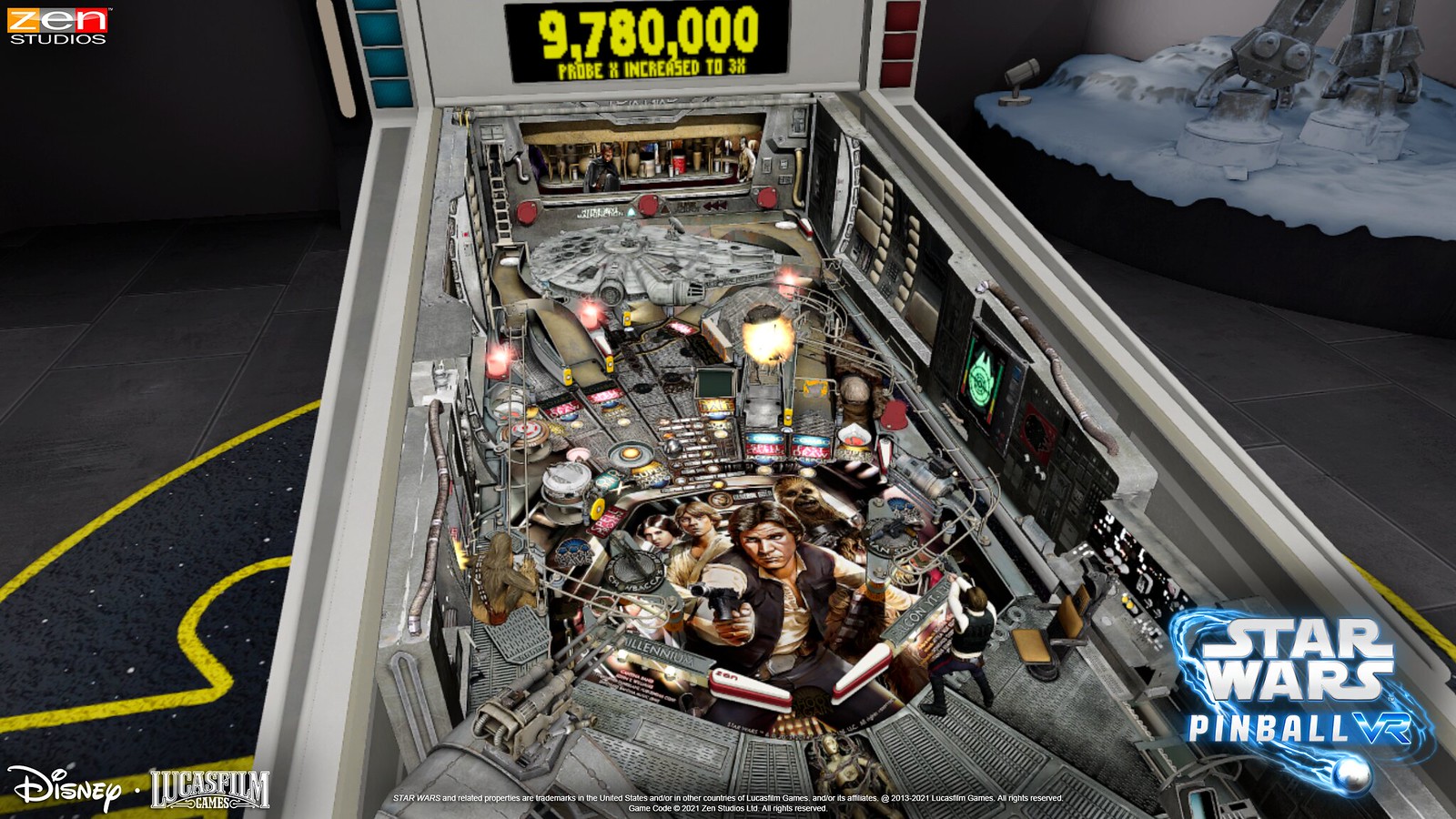 The different "modes" (which are missions on a pinball table, each needing you to shoot a different part of the table, or a combination) will take you back to epic moments like freeing Princess Leia from the Death Star in A New Hope, navigating the asteroid field from Empire Strikes Back, and escaping from Jabba in Return of the Jedi. If you complete all of Han's adventures, it all culminates in what we call the 'Wizard mode' (anyone like The Who?) named General Solo. This is an epic mode where four balls are let into play and a huge jackpot activates – a hard to achieve but infinitely rewarding mission to reward you for your efforts.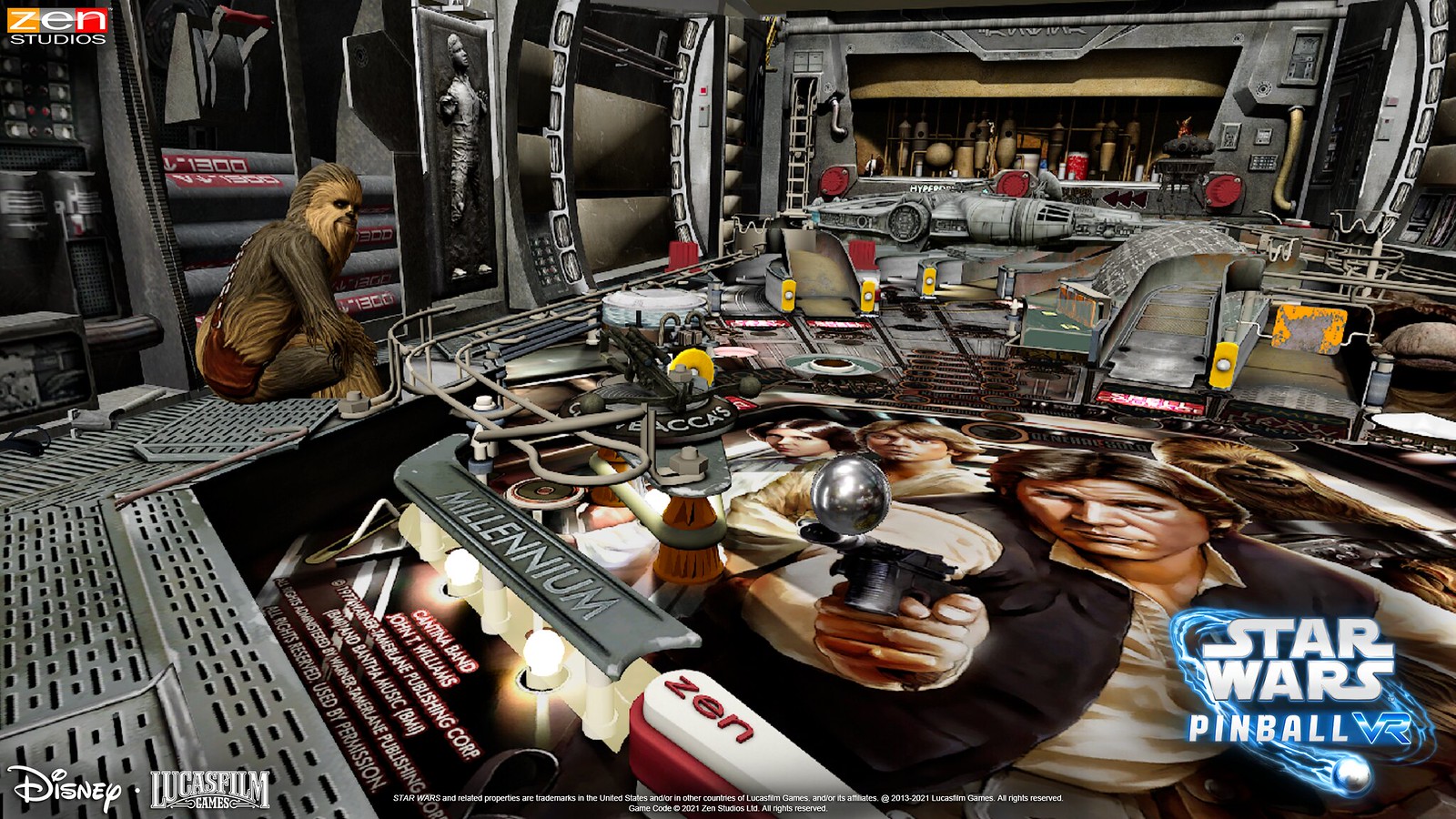 I urge you to put yourself in Total Immersion mode — something only VR can pull off — where you will be roughly the size of the ball and look closely at all the pieces of Han's life. Like the Carbonite chamber (you can lock three balls in there and start a multiball!) or the Space Slug to the right of the table which – just like in the film – has a great big maw to swallow up your pinballs and reward you later.  
You can put what we learned here to good use — and sooner than you think. The Han Solo pinball table is available for Star Wars Pinball VR right now.
There's plenty of jackpots to be had and high scores to break, but just remember: Don't get cocky, kid! 
PlayStation.Blog

Source link
Related Post: