Polygon's latest series, The Masterpieces of Streaming, looks at the new batch of classics that have emerged from an evolving era of entertainment.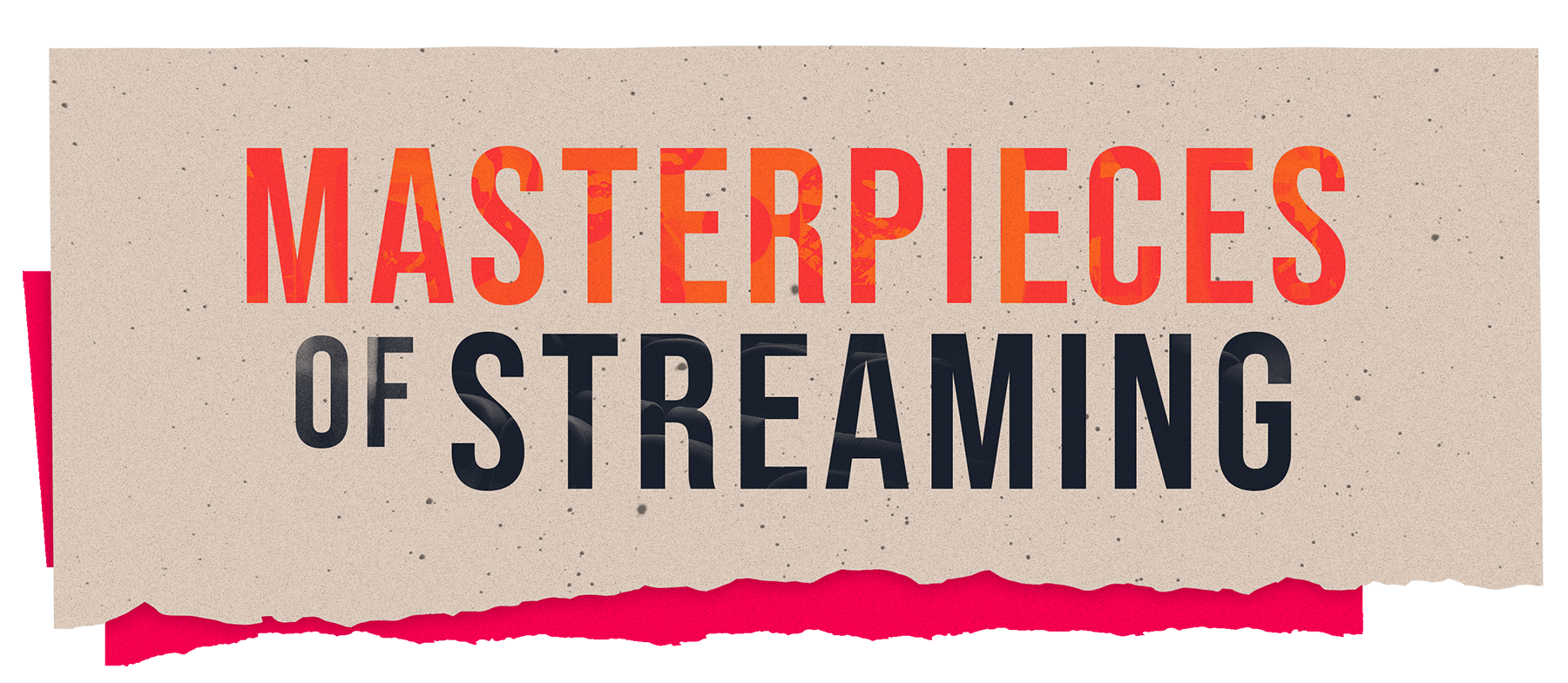 Zack Snyder's film Army of the Dead arrived on Netflix with a notable lack of an asterisk. Unlike the majority of the movies Snyder made during his decade-plus as a go-to blockbuster director for Warner Bros. Pictures, there were no plans for an extended Army of the Dead edit representing Snyder's "true" vision — at 148 minutes, this was the Snyder Cut. That, the director explained in multiple interviews, was a benefit of working with Netflix: the company more or less left him alone.
The "no notes" philosophy is a quality that has allowed major streaming services to attract major filmmakers, even if they haven't been able to offer the kind of splashy theatrical releases many would probably prefer. Amazon, HBO Max, and especially Netflix have all been able to offer what amounts to big-studio budgets and support with the enthusiasm of an upstart.
At the same time, it's not as if the streamers have ignited a new era of pure cinematic freedom. Netflix may not note famous filmmakers to death, but it does have a list of cameras creative partners are allowed to use, and it has attempted to use data to drive storytelling decisions. There's also the fact that not every movie is the product of an experienced, exacting visionary, which may explain why there are so many Netflix movies that feel flabby and overlong, as if wandering around in search of studio interference. The Irishman's running time may have gotten the most attention, but plenty of other Netflix features are more subtly supersized; did you know The Kissing Booth 2 runs 131 minutes? All of the major streamers boast titles that blur the line between a "real" movie rerouted to an at-home premiere and TV-movie knockoffs that inexplicably feature major stars. This raises a question: Is making a movie for streaming a particular skill set, distinct from big-screen directing? Some filmmakers seem better-suited than others to this new world.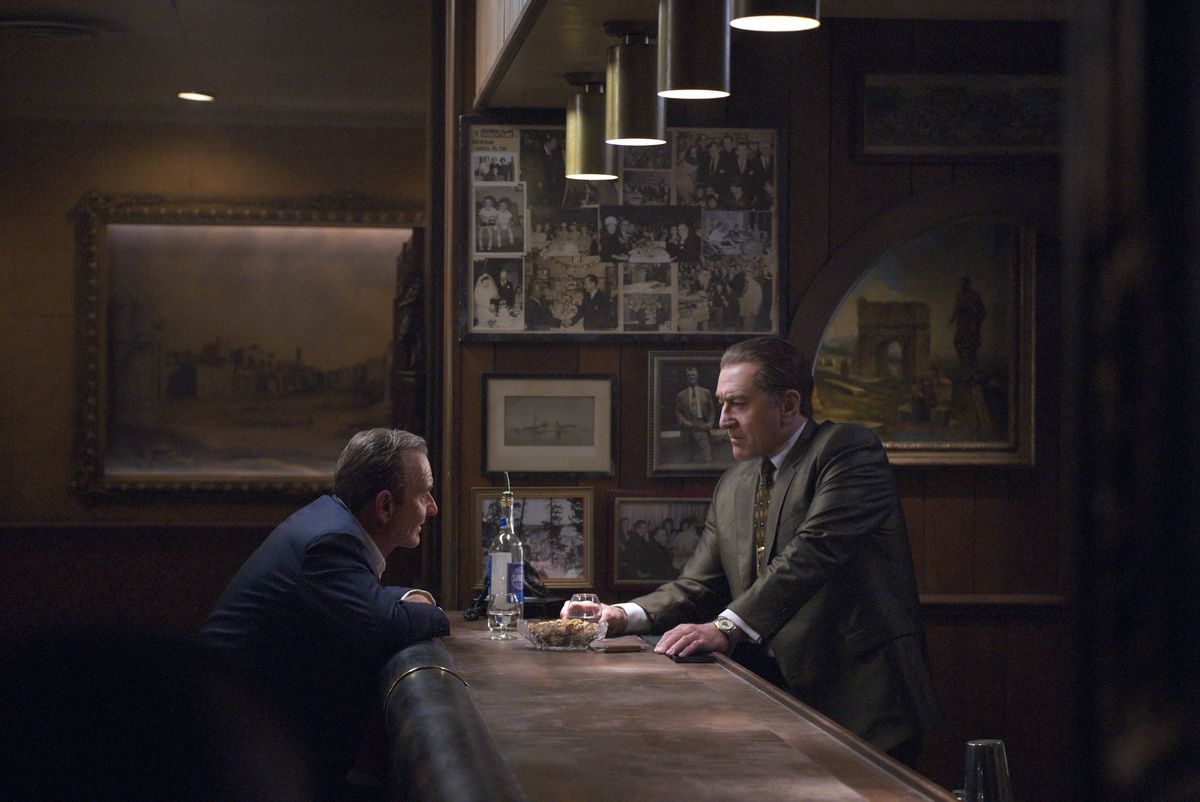 It would be easy to cite a master like Scorsese. Netflix gave him the time, money, and technology to make The Irishman when Paramount balked, resulting in a terrific summation of his forays into gangster drama, a movie of towering ambition and fascinating idiosyncrasy. Despite the disappointment of The Irishman not receiving the major theatrical engagement Scorsese was promised at the outset (it played on a few hundred screens, rather than the initially announced wide release), he seems to have made his peace with the fact that this is how some of his movies will get made; he's taking another big streaming swing with his next project, the Apple-financed Killers of the Flower Moon.
But for a veteran director in what's likely the final stretch of his career, the streamers seem like a means to an end. They're a way for Scorsese to trade one compromise (haggling over budgets, content, or casting) in for a comparably smaller alternate compromise (his preference for the traditional theatrical experience). The Coen Brothers may be in a similar position, albeit (hopefully) earlier in their careers; they convinced Netflix to make their 2018 Western anthology The Ballad of Buster Scruggs, under the vague auspice of it possibly being a miniseries. Since then, Joel Coen has also moved to Apple, who is co-producing his take on Macbeth.
Streaming has also provided a major boost to producer-directors like Ava DuVernay. It's conceivable that in a more traditional studio environment, she would be expected to attach herself to more big-budget fantasies and franchises like her Disney movie A Wrinkle in Time, or the recently nixed New Gods film for DC. Instead, she's been able to mix in the documentary 13th and the miniseries When They See Us, both for Netflix. Netflix also struck a deal with her distribution company ARRAY to release smaller, independent films from Black and/or women filmmakers, like 2018 Ghanian film The Burial of Kojo, while DuVernay herself has a first-look deal with HBO Max.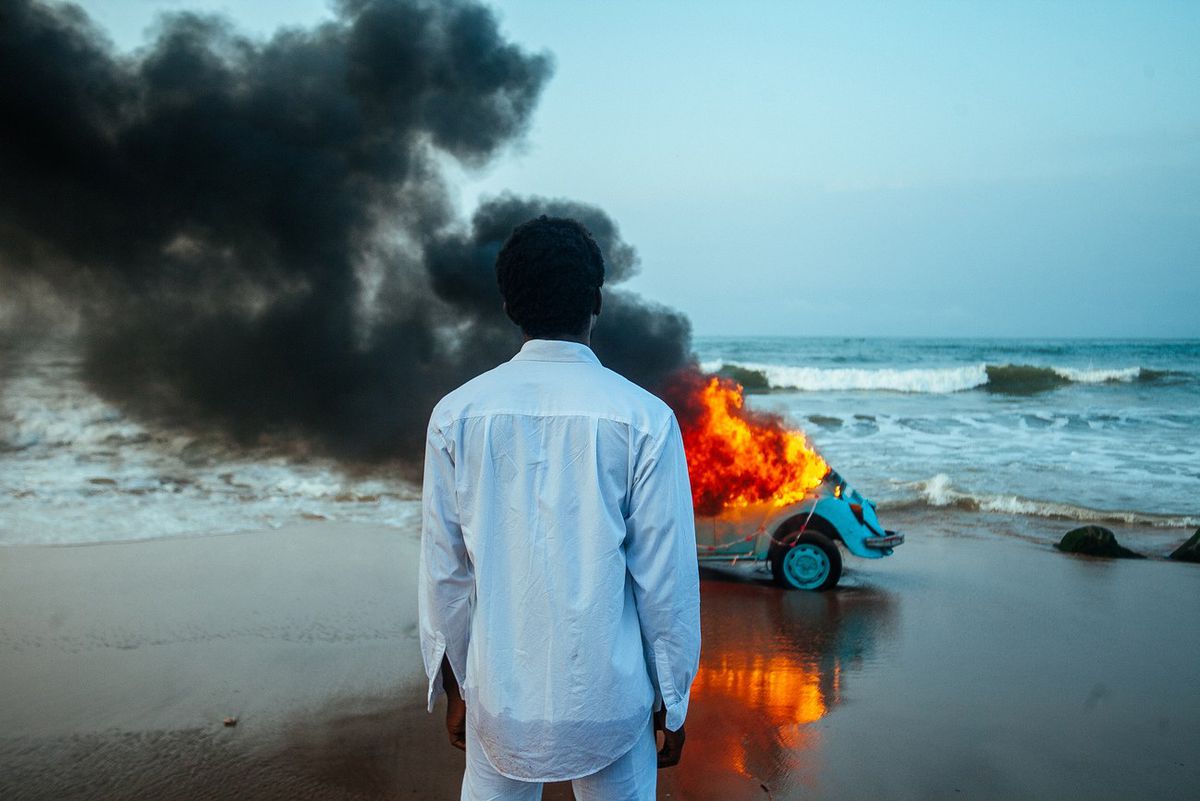 There's a case to be made that Netflix has made a more discernible difference in the career of Noah Baumbach, a talented writer-director who's arguably never had a hit movie (unless you count Madagascar 3, which he helped write). Even Baumbach's most beloved works, The Squid and the Whale and Frances Ha, were small-scale successes, and he never found a semi-permanent home-base studio to just say yes to his projects until Netflix, which recently announced a studio-system-style deal with him (in conjunction with his upcoming third film for the streamer). Marriage Story and The Meyerowitz Stories were made available to a much bigger audience than his previous projects had enjoyed, and Marriage Story scored multiple major Oscar nominations. In terms of pure quality, Baumbach's movies belong with The Irishman, Da 5 Bloods, Roma, Manchester by the Sea, Cold War, and The Handmaiden on any list of the best films financed or distributed by a streaming service.
Not everyone who has benefited from a pivot to streaming is quite so highbrow. Baumbach's The Meyerowitz Stories felt like a Netflix fit in part because it co-starred Adam Sandler, who recently re-upped his lucrative deal with the company. Sandler isn't a director, but he is very much the auteur of his Happy Madison projects, and he's arguably had a greater quality bump than most big-name filmmakers and stars who have made the streaming switch. Though his Netflix years started out characteristically terrible with The Ridiculous 6 and The Do-Over, Sandler has gone on to make some of his best broad comedies in years: the enjoyable Murder Mystery, the deeply silly Hubie Halloween, and especially the grounded, sweet-natured The Week Of, which gave his longtime collaborator Robert Smigel the chance to actually write and direct, rather than punch up, a Sandler movie. Sandler's comedies still adhere to certain formulas, but his recent Netflix ventures feel unencumbered by the deadening routine that had set into his pre-streaming work. He also appears emboldened to start taking some more Meyerowitz-style chances; his next two starring roles for the company don't appear to be Happy Madison-style comedies at all.
Still, many of the filmmakers whose work feels revitalized by their streaming deals are essentially using the leeway of rich and hungry outlets to be the best versions of themselves: Martin Scorsese with fewer studio limitations, Noah Baumbach accessing bigger audience, Adam Sandler making a mix of crowd-pleasers and dramatic stretches, Ava DuVernay having a greater producing capacity, Zack Snyder without years of fandom agitation. The director who seems particularly interested in mastering streaming as a form unto itself is Steven Soderbergh.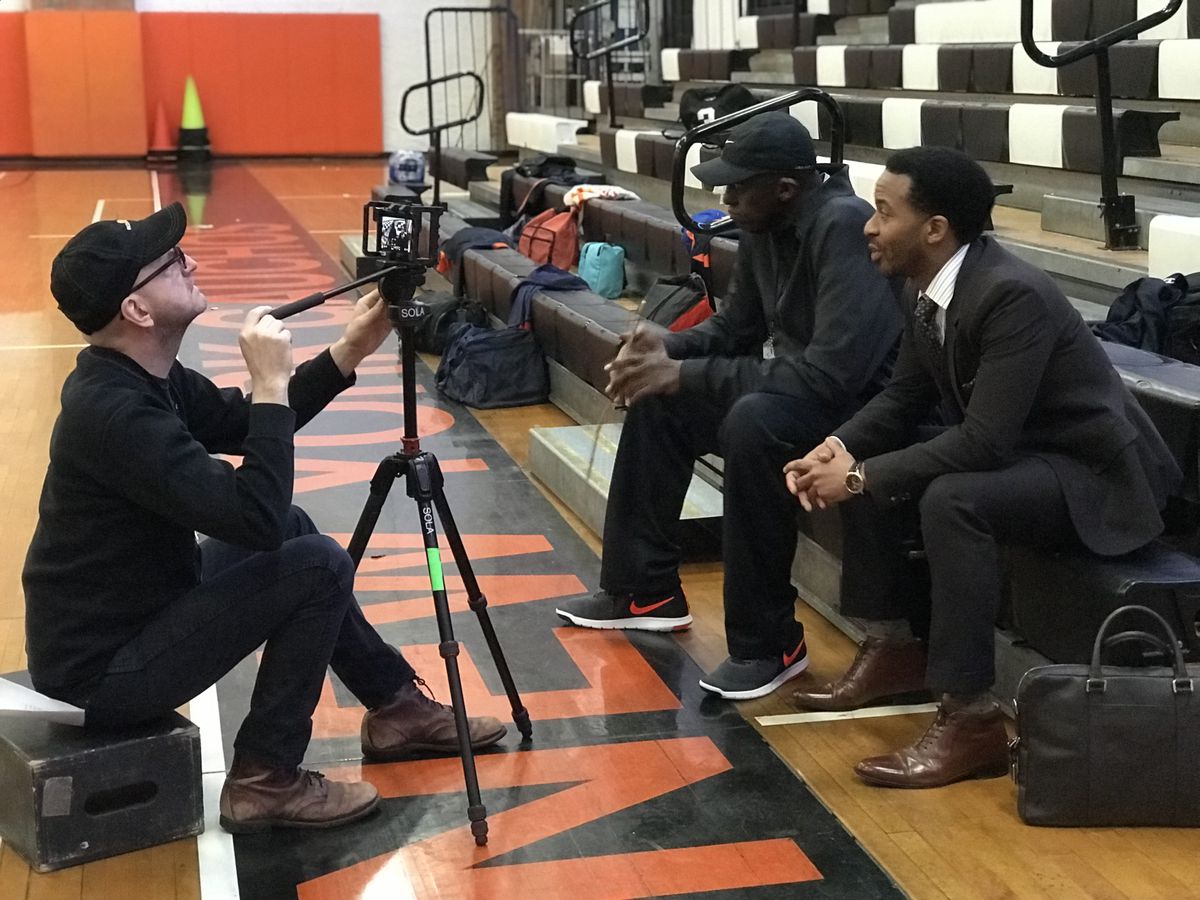 Soderbergh's work has often bent toward the experimental; he's fond of self-imposed limitations, single-year double features, and pioneering formats. To that end, Soderbergh was exploring a form of the streaming model before it was especially popular or viable. His 2006 feature Bubble was made available via satellite cable simultaneously with its small theatrical release, while his Liberace movie, Behind the Candelabra, found a home as an HBO movie in the U.S., and a theatrical release abroad.
Soderbergh also quit feature filmmaking for a few years after making Candelabra, in part out of frustration with a system uninterested in his mid-to-low-budget movies aimed at adults. The films he made in the run-up to that hiatus are among his best, most interesting, and most eclectic: The Girlfriend Experience, The Informant!, Contagion, Haywire, Magic Mike, Side Effects, and Behind the Candelabra all came out within a four-year period. Then, a retirement that became a four-year break. Soderbergh's first two movies back, 2017's Logan Lucky and 2018's Unsane, felt, in some ways, like genre-hopping business as usual. But they were also part of a deal between Soderbergh's distribution company and Amazon, which kicked in some marketing money and played the films after their theatrical releases were finished. He went on to make High Flying Bird and The Laundromat for Netflix in 2019, then Let Them All Talk and the upcoming No Sudden Move for HBO Max. HBO was also the home to his experimental app-based, choose-your-own-adventure mystery series Mosaic (the app was discontinued, but the material is now available as traditional TV episodes on HBO Max). '
Some of this compatibility comes down to Soderbergh's productivity. Even in retirement, he worked on multiple TV series and served as cinematographer and editor for a Magic Mike sequel. He's ideally suited to the potential horrors of streaming content churn, because he's apt to make two feature films a year without prodding or prompting — and because he's always interested in the shifting boundaries of how movies are supposed to look. He was one of the first American filmmakers to really embrace the difference between shooting film and digital, rather than using the latter to impersonate the former. Many of his recent films have utilized iPhone cameras, embracing a lightweight flexibility that flips the anesthetized, textureless look of so many Netflix Originals into something distinct and immediately recognizable (not least because it's hospitable to his later-period sickly-yellow lighting). For streaming companies that often seem to care more about producing and acquiring content than making great movies, Soderbergh is uniquely positioned to somehow do both.
High Flying Bird and The Laundromat experiment with different levels of polemic, addressing systemic rot in professional athletics and global finance, respectively. The sparky, experimental, confrontational likes of Let Them All Talk or the more boundary-blurring Mosaic feel like a product of this particular media landscape. They're not necessarily his best movies, or even his most streaming-friendly. (In fact, I'm convinced that I liked The Laundromat more than most because I saw it in a movie theater). But they're also happy to reach audience members where they live — and to shed preconceptions of how a sports drama or a starry political drama or feel-good vacation movie with three aging stars are supposed to operate. Rather than using streaming services to finally unload some first-draft dream projects, Soderbergh seems to have absorbed the reactive, sometimes whimsical qualities of the streaming content churn and applied his own, more rigorous standards.
Streaming doesn't have to mean the death of traditional cinema, or the conversion of big-screen moviegoing into a single events-only megaverse. Filmmakers like Steven Spielberg, Wes Anderson, Barry Jenkins, Greta Gerwig, Paul Thomas Anderson, and so many more seem dedicated to making non-franchise art that will play in mainstream theaters. But with so many streaming originals looking more like Bright than The Irishman, it's comforting to know that Steven Soderbergh is finding ways to embrace this format, rather than struggle against it.
---
Polygon – All

Source link
Related Post: