It's been a pretty huge week for entertainment news, what with the combined online rollout of this year's E3 and Netflix's Geeked Week. Composer Yoko Kanno has joined the live-action Cowboy Bebop! Zack Snyder's producing a Norse Mythology anime! Elden Ring finally has a release date! To top it off, we got the time-hopping premiere episode of Loki, the latest Marvel Cinematic Universe-affiliated TV series starring Tom Hiddleston and Owen Wilson (wow!).
There are tons of new films to watch on streaming this week. From Crazy Rich Asians director Jon M. Chu's feature-length adaptation of Lin-Manuel Miranda's In The Heights, the Chinese-American animated comedy Wish Dragon, the Saul Williams-starring neo-noir crime thriller Akilla's Escape, to the rural drama Holler starring The End of the F***ing World's Jessica Barden and more, we've got you covered on what to watch this weekend.
To help you get a handle on what's new and available, here are the movies you can watch with the click of a button this weekend.
---
In the Heights
Where to watch it: In theaters and available to stream via HBO Max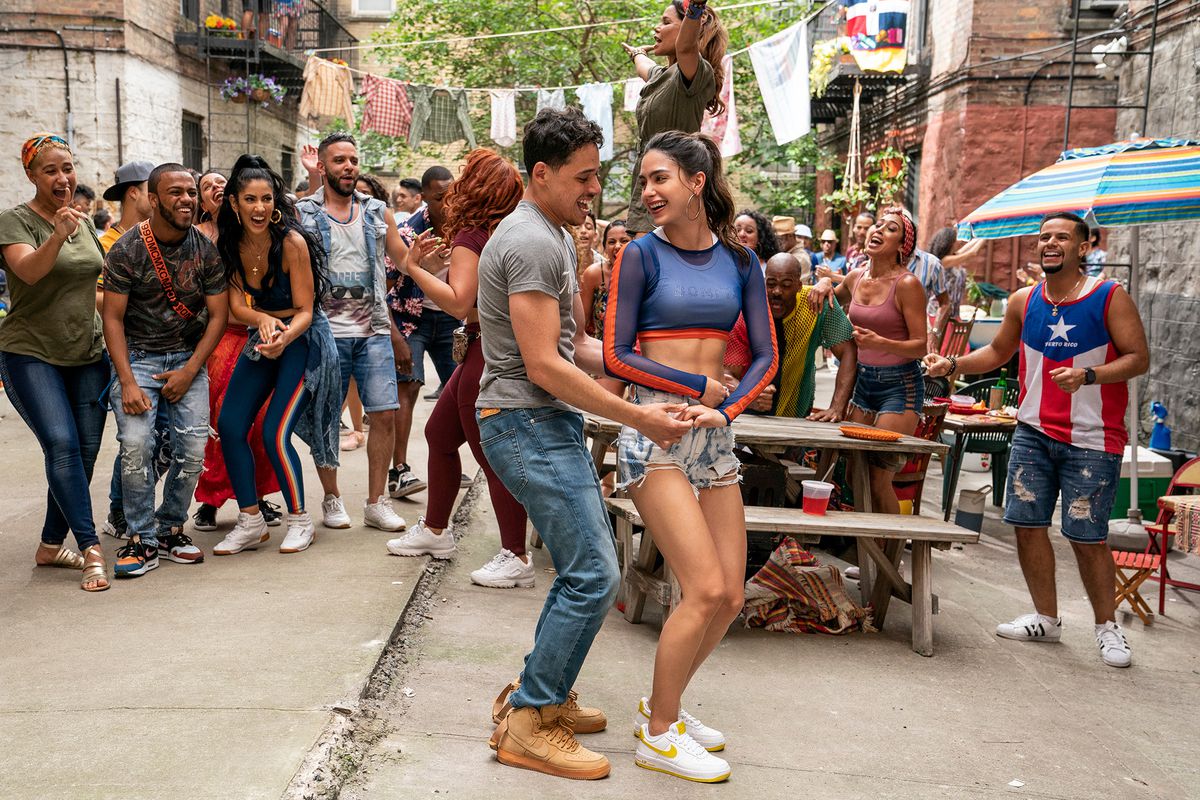 Before he broke through the stratosphere with Hamilton, Lin-Manuel Miranda wrote and starred in the celebrated 2008 musical, In the Heights. This summer's movie version, directed by Jon M. Chu and starring Anthony Ramos, Corey Hawkins, Melissa Barrera, Leslie Grace, Olga Merediz, and more, seems poised for a similar reception. Set over the course of three days, the film follows a close-knit community in Washington Heights, New York as they navigate the trials and tribulations of day-to-day life in the city. From our review,
The 2023 film version, helmed by Crazy Rich Asians director Jon M. Chu, is a triumphant adaptation, confidently reworking the stage show into a gorgeous, vibrant film that captures both the bigness of musical theater and the intimacy that comes with telling a story about a specific culture. In its joyous excess, In the Heights makes a case for adapting Broadway musicals into Hollywood cinema. The musical numbers are freed from the boundaries of the stage, and they don't waste that freedom. The dance routines feel like gorgeous action-movie set-pieces, thanks to Alice Brooks' cinematography. And the film cast is a constellation of Latinx legends and up-and-comers alike, from Daphne Rubin-Vega to Leslie Grace and Jimmy Smits. Every summer should have a movie like this one.
Wish Dragon
Where to watch it: Available to stream on Netflix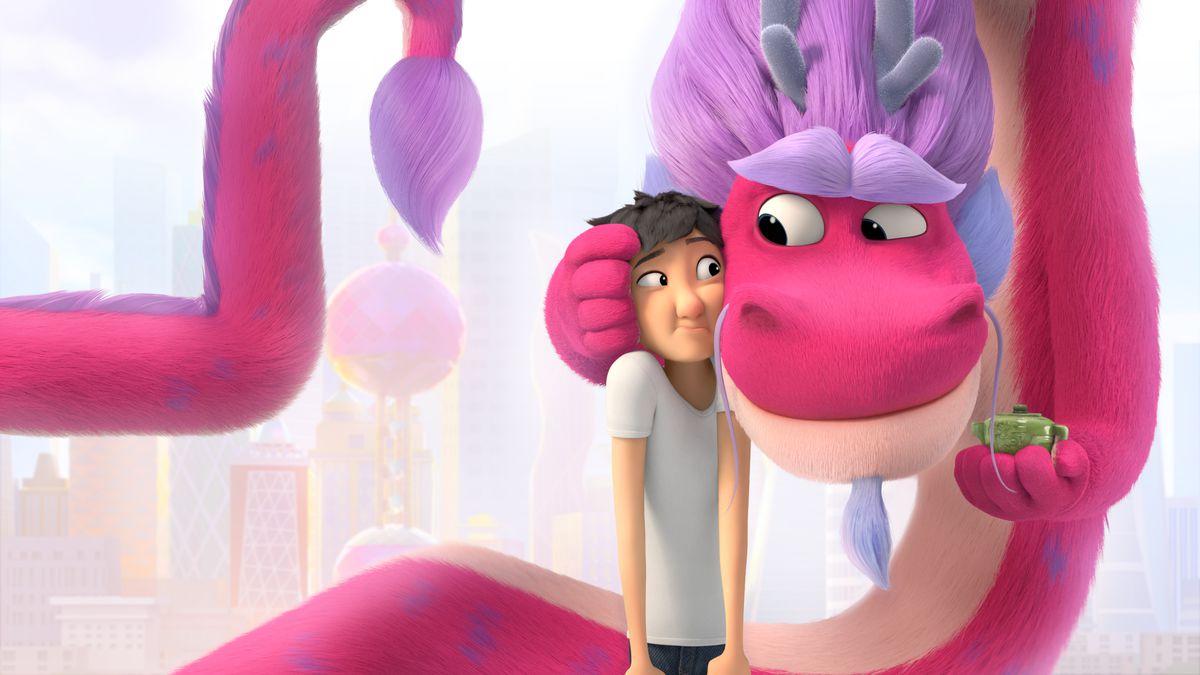 Netflix's American-Chinese animated fantasy comedy Wish Dragon stars Jimmy Wong (John Dies at the End, Mulan) as the voice of Din, a working-class college student unlucky in love with his lost childhood friend Li Na (Natasha Liu Bordizzo), now a famous debutante. Things quickly take a turn in his favor when he unleashes a magic wish-granting dragon named Long (John Cho) who aids him in his transformation into a suave moneyed man about town. Along the way, Din is forced to face the hard decision of what really matters in life, and whether affection born out of deception can ever fully mature into love. From our review,
Netflix's animated film Wish Dragon starts with that rags-to-riches Aladdin formula, then transports the story to modern-day Shanghai. It actually isn't as a direct copycat as it might seem, though drawing from a similar fairytale formula means it's bound to mimic certain tropes. But when Wish Dragon doesn't directly lean on those familiar elements, director Chris Appelhans (illustrator on Laika's Coraline) manages to tell an updated, modern fantasy story with unique and specific humor. A lot of the plot elements feel overly familiar, but in the few moments where the movie transcends those trappings, it's a fun, memorable romp.
Akilla's Escape
Where to watch it: In select theaters and available to rent for $6.99 on Amazon Prime Video, Apple, Vudu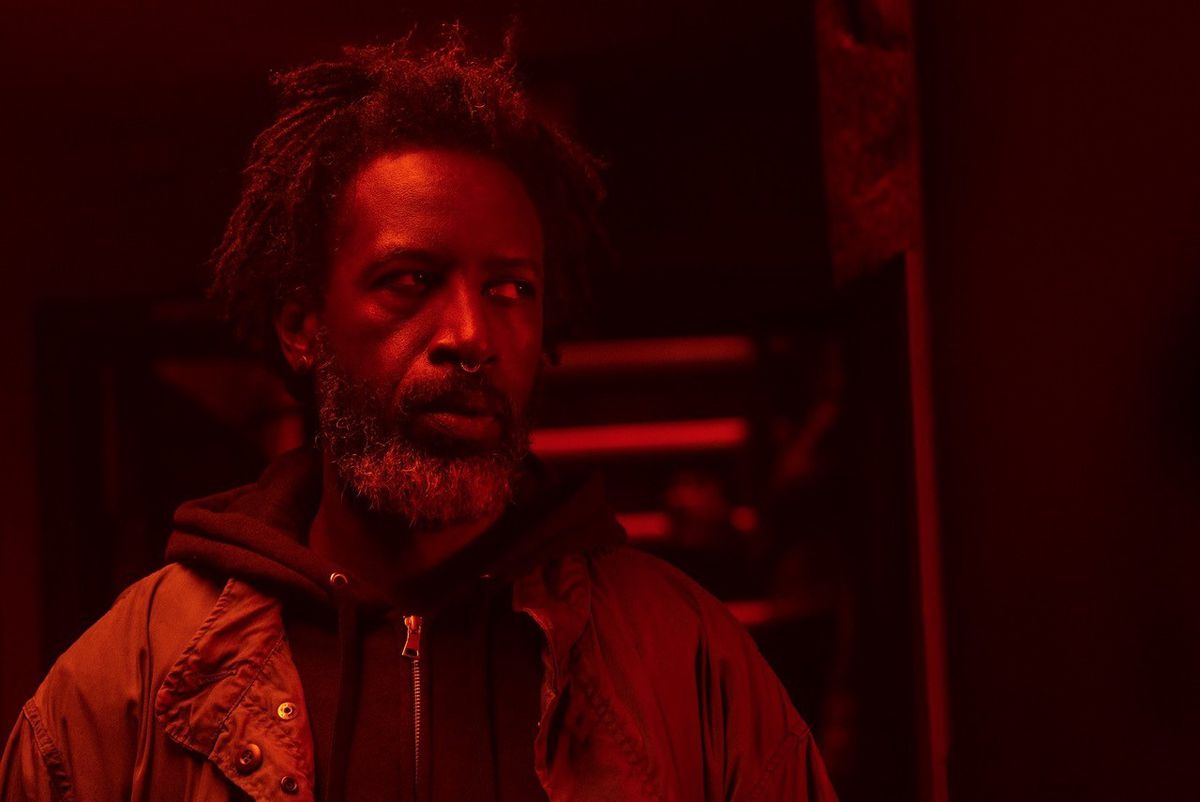 Poet-musician-actor Saul Williams stars in Jamaican-Canadian director Charles Officer's crime drama Akilla's Escape as a 40 year old marijuana dealer working for a shadowy drug outfit. One year after government approved legalization, Akilla makes plans to cash out and retire — that is, until he witnesses an attempted robbery of one of his clients by a group of masked youths. Upon capturing one of thieves, a mute boy by the name of Sheppard, and learning they belong to a Jamaican crime syndicate with ties to his own past, Akilla is forced to reckon with the sins of his past while deciding the fate of both the boy and himself. Trailers for the film look tense and alluring, placing Williams in a role not unlike Barkhad Abdi's in last year's Beneath a Sea of Lights. The score sounds appropriately ominous and intriguing too, composed by Massive Attack's Robert "3D" Del Naja and Williams himself.
Holler
Where to watch it: In theaters and available to rent for $5.99 on Amazon Prime Video, Apple, Vudu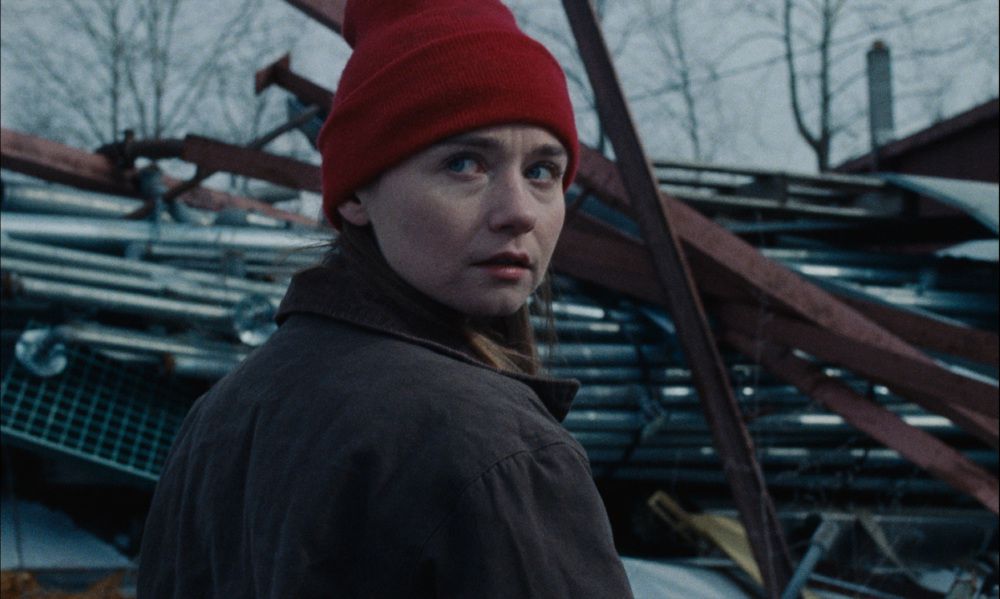 Jessica Barden (The End of the F***ing World) stars in Nicole Riegel's Holler as Ruth Avery, a young woman growing up in a neglected pocket of Southern Ohio where American manufacturing has all but dried up. After being accepted to college, Ruth joins an illicit scrap metal crew with her brother in order to pay her way. Salvaging precious metals by day and stealing materials from derelict factories by night, Ruth soon finds herself within striking distance of her goal. But when the full cost of escaping her dying hometown dawns on her, she'll have to make the choice between the promise of a future and the family she would have to leave behind.
Occupation: Rainfall
Where to watch it: Available to rent for $6.99 on Amazon Prime Video, Apple, Vudu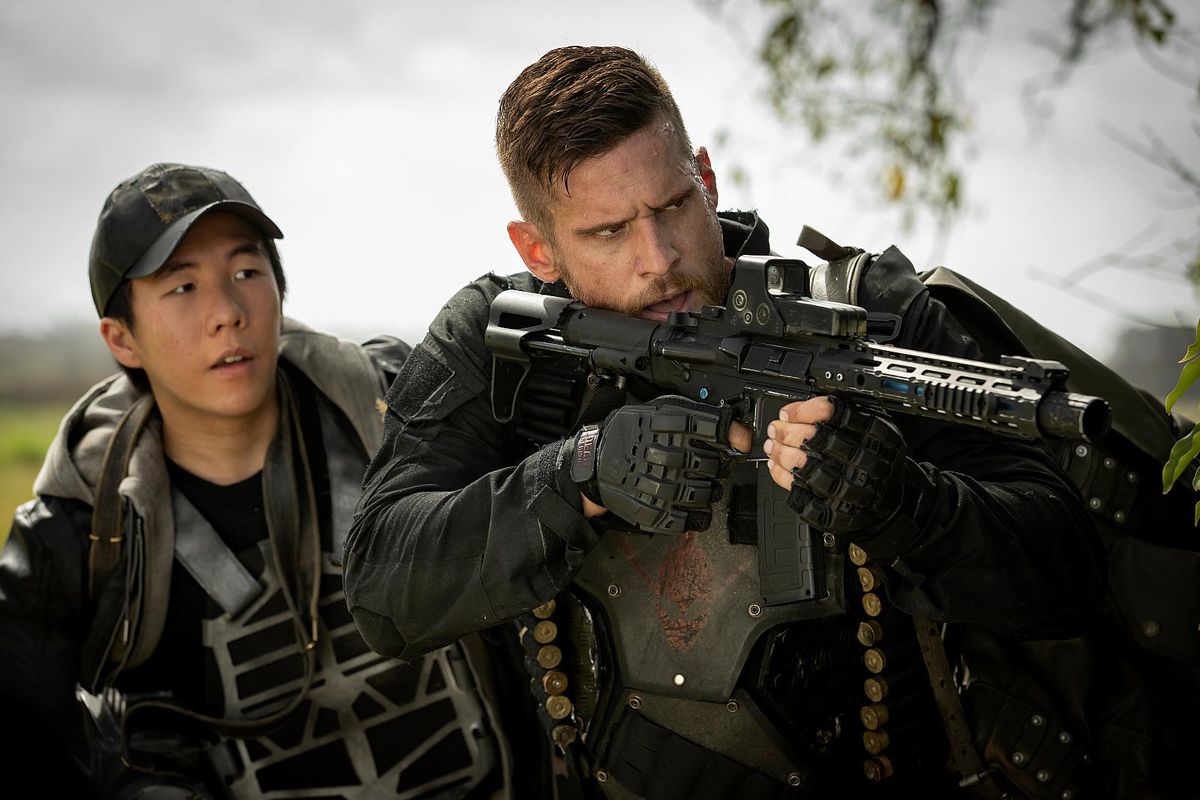 Looking for a new schlocky sci-fi action flick à la Skyline, Cosmic Sin, or Netflix's Tribes of Europa? Well, feast your eyes on Occupation: Rainfall! Set two years after an alien invasion of Earth, the film stars Dan Ewig as Matt Simmons, one of a handful of survivors fighting a desperate guerilla ground war in Sydney, Australia in the an attempt to save humanity. As the death toll climbs, the resistance stumbles across a secret that might be able to finally turn the tide of the war in their favor. Featuring an eclectic who's who of supporting actors in the way of Temuera Morrison (The Mandolorian, The Book of Boba Fett) and Ken Jeong (The Hangover, Crazy Rich Asians), Occupation: Rainfall will certainly satisfy your appetite for bright lasers and stern-faced military men shouting hammy lines of dialogue.
Skater Girl
Where to watch it: Available to stream on Netflix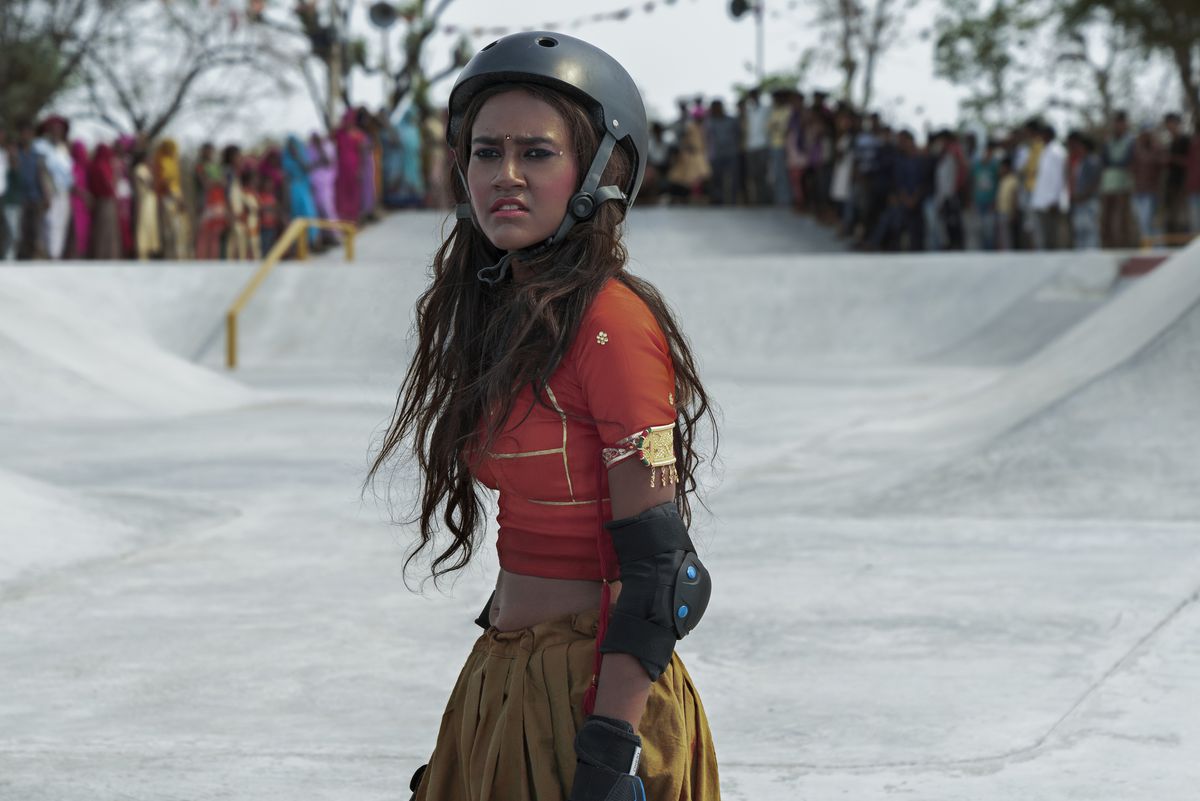 The premise of Skater Girl is more or less self-explanatory, albeit for a few key details. Manjari Makijany's film stars Rachel Saanchita Gupta as Prerna, a teenage girl growing up in rural India who discovers a newfound passion in the form of skateboarding. When her passion for the sport motivates her to compete in India's national skateboarding championship, she faces opposition from both her family and society. With the support of her teacher, Prerna fights the odds to pursue her dream of taking home the trophy.
And here's what dropped last Friday:
---
The Conjuring: The Devil Made Me Do It
Where to watch it: In theaters and available to stream on HBO Max
Patrick Wilson and Vera Farmiga reprise their roles as paranormal investigators Ed and Lorraine Warren in The Conjuring: The Devil Made Me Do It, the third installment in the successful Conjuring horror franchise. Based on the trial of Arne Cheyenne Johnson — one of the most sensational and terrifying cases involving the real-life Warrens — Ed and Lorraine are pitted in a fight for the soul of a young boy that will bring the pair face to face with evil incarnate itself. From our review,
On paper, The Conjuring movies are pretty old hat when it comes to horror, to the point where they almost sound boring. In the least-generous reading, they return to the same "based on a true haunting" fodder that gave us The Amityville Horror and its many imitators. But watch them, and they make a great case for why originality isn't nearly as important as execution. James Wan, who directed the first two films, is largely responsible for the franchise's signature look. He brought a decades-long career in horror and a knack for understated imagery to the series' portrayal of supernatural investigators Ed and Lorraine Warren (played by Patrick Wilson and Vera Farmiga). His talent created a horror franchise that manages to feel richer than most of them, even as it's continually being mined for spinoffs. Unfortunately, the latest installment, The Conjuring: The Devil Made Me Do It, lacks both Wan's direction and the richness that make the first two Conjuring films so enjoyable.
Raya and the Last Dragon
Where to watch: Available to stream on Disney Plus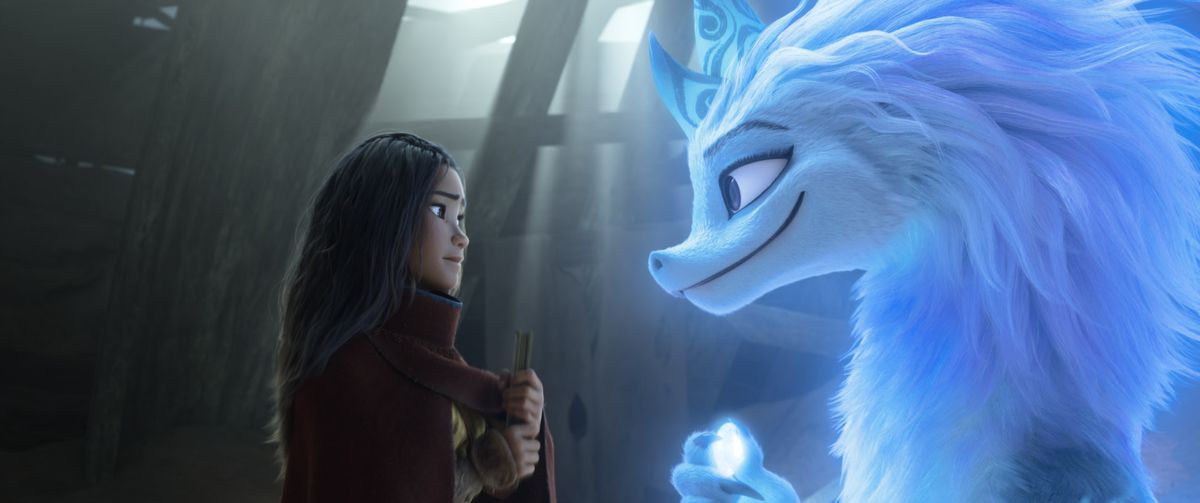 Walt Disney Animation Studios' newest computer-animated action fantasy adventure Raya and the Last Dragon finally arrives to Disney Plus after a stint on the service's Premier Access rental platform. The movie follows the titular warrior princess Raya, voiced by Star Wars: The Last Jedi star Kelly Marie Tran, as she embarks on a journey to find the mythical last dragon Sisu (Awkwafina) and rescue her shattered homeland of Kumandra from a dark malevolent threat.
Port Authority
Where to watch it: Available to rent for $5.99 on Amazon Prime Video, Apple, Vudu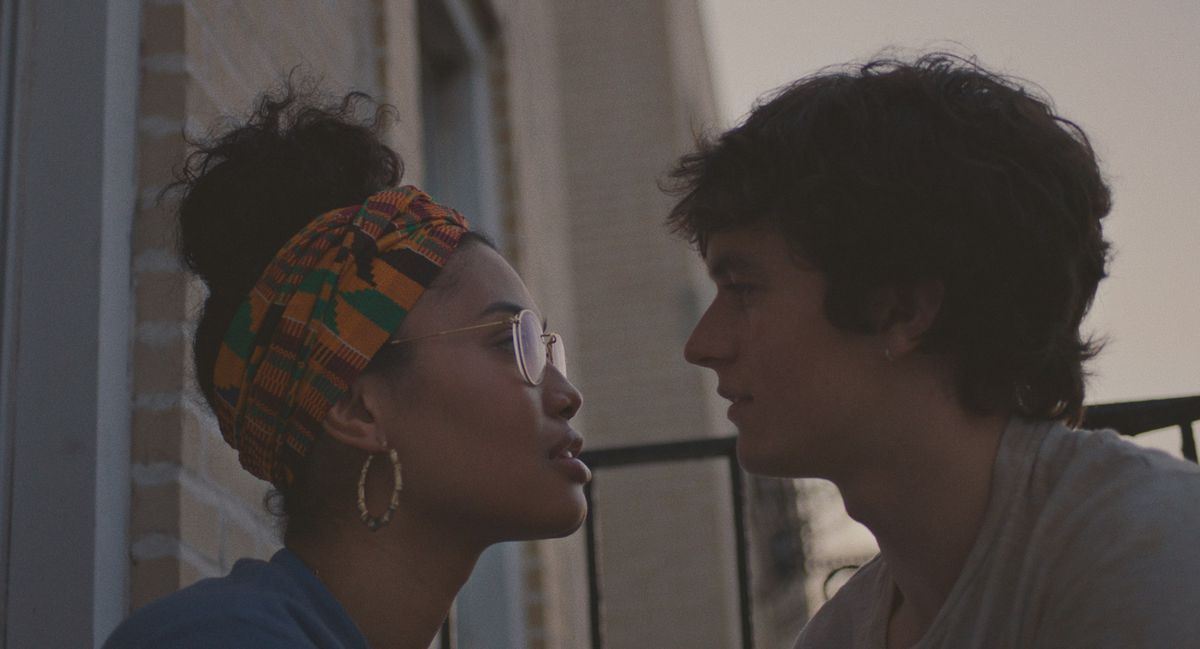 Danielle Lessovitz's feature directorial debut Port Authority follows the story of Paul (Fionn Whitehead), a troubled 20-something who flees to New York City in an effort to escape problems at home. Arriving in the city he meets Wye (Leyna Bloom), a 22-year-old woman voguing on the sidewalk with her friends. They seek one another out and before long, an intense love affair blossoms between the two. But when Paul discovers that Wye is trans, he's forced to confront the hard questions of his own identity and what matters most to him. The trailer certainly looks appropriately dreamy and tender for a star-crossed love story in the big city, with muted colors juxtaposed with extravagant black light-lit scene of ballroom culture.
The Courier
Where to watch it: Available to rent for $5.99 on Amazon Prime Video, Apple, Vudu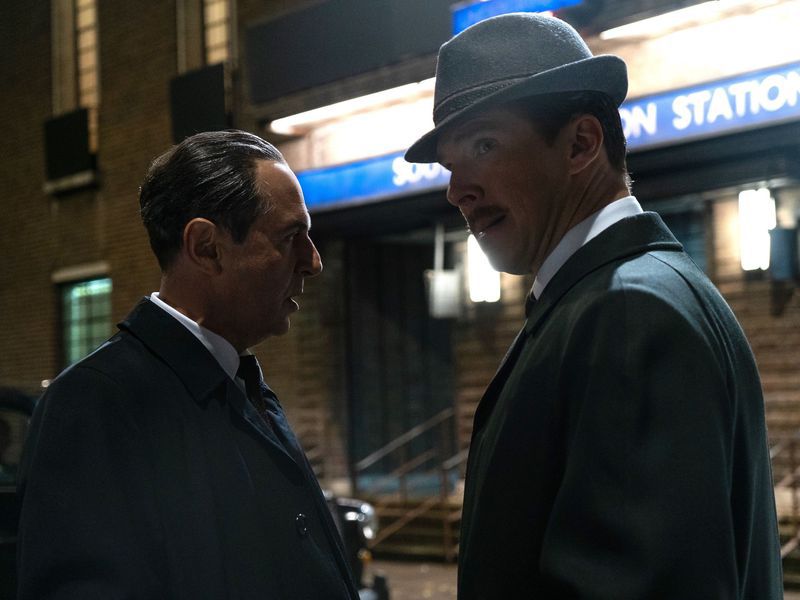 Based on a true story, The Courier stars Benedict Cumberbatch (Dr. Strange) as Greville Wynne, a British businessmen-turned-Cold War spy working for MI6 alongside a Soviet officer (Merab Ninidze). Together, they must work to gather crucial intelligence to diffuse the Cuban Missile Crisis and prevent a global nuclear confrontation. From our review,
Being a good spy is a bit like being in a rom-com about a forbidden romance. It's all furtive glances, stolen moments, and thin excuses for brief contact. The only real difference is that the participants in a forbidden romance probably aren't risking being executed by the state if they're caught. This is perhaps the most interesting way to think about The Courier, a British spy drama starring Benedict Cumberbatch. It's mostly a plain thriller, but in its focus on espionage as relationship-driven work, it's still entertaining.
Edge of the World
Where to watch it: Available to rent for $14.99 on Amazon Prime Video, Apple, Vudu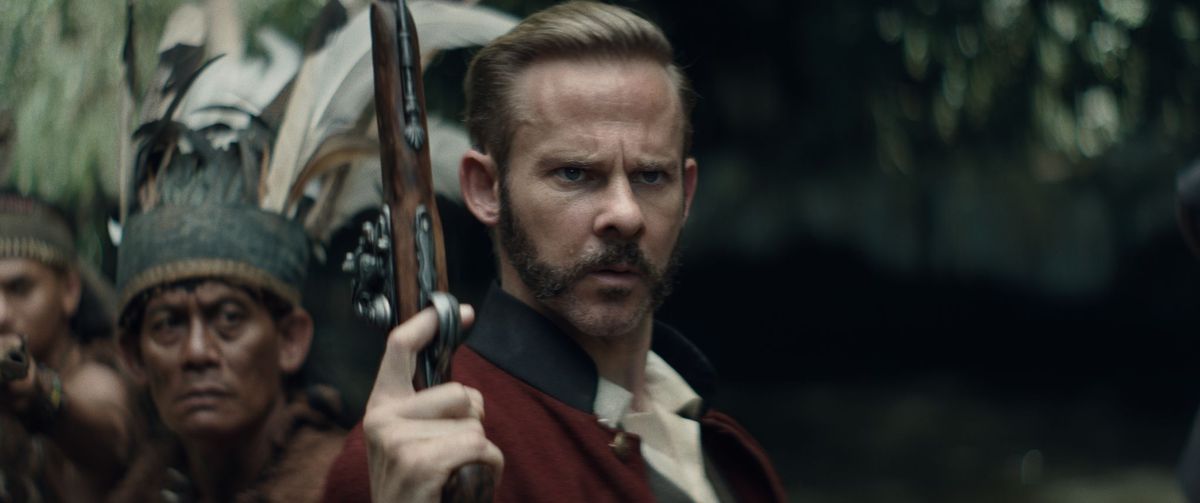 Edge of the World follows the adventures of Sire James Brooke (Jonathan Rhys Meyers), a former soldier in the Bengal Army who, after sailing to Borneo in the 1840s at the behest of the Great Britain, abandoned his duties in order to aid the Sultan of Brunei's governor to quell an uprising and become the ruler of a jungle kingdom whose century-long dynasty would span three generations and strive to end piracy, slavery, and genocide. Dominic Monaghan stars alongside Rhys Meyers as Colonel Arthur Crookshanks, Brooke's compatriot and friend who joins him on his expedition to Borneo.
Super Frenchie
Where to watch it: In select theaters and available to rent for $5.99 on Amazon Prime Video; $4.99 on Apple; $6.99 on Vudu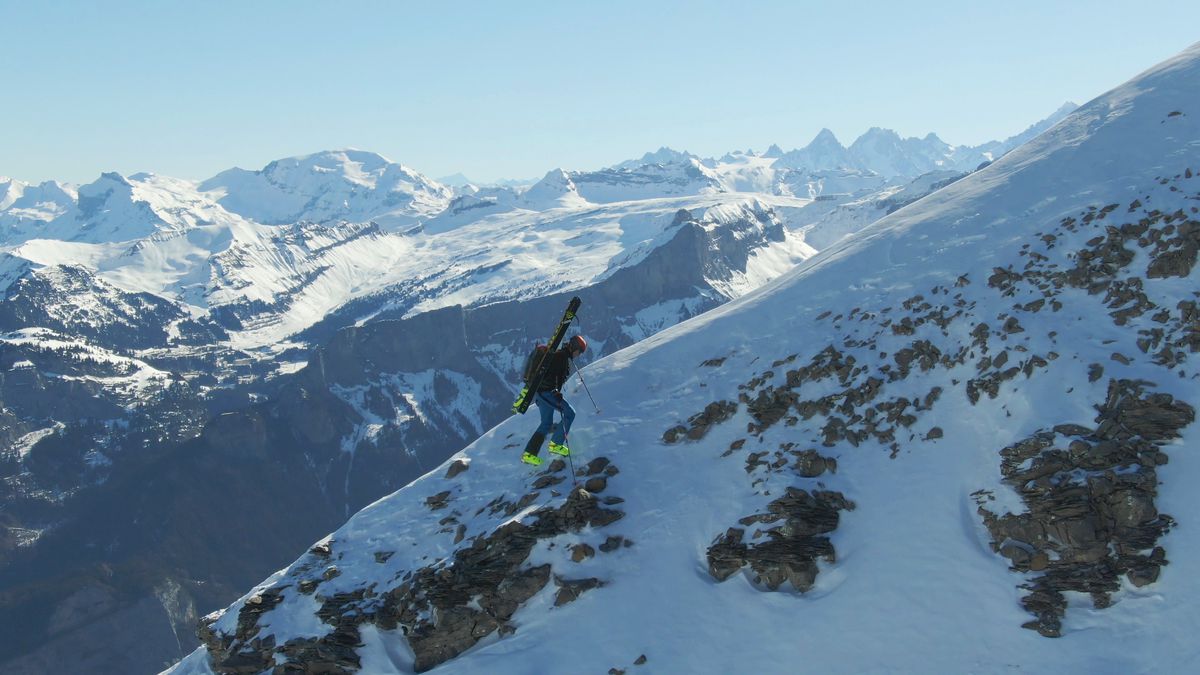 Chas Ogden's documentary Super Frenchie follows the escapades of Matthias "Super Frenchie" Giraud, a daredevil base jumper and skier who takes on ever-more fraught and perilous adventures in his chase for the next great adrenaline high. When Matthias suffers a devastating accident just days before the birth of his first child, he's faced with the defining choice of weighing his passion for thrill-seeking with his obligations to his family.
Under the Stadium Lights
Where to watch it: In select theaters and available to rent for $6.99 on Amazon Prime Video, Apple, Vudu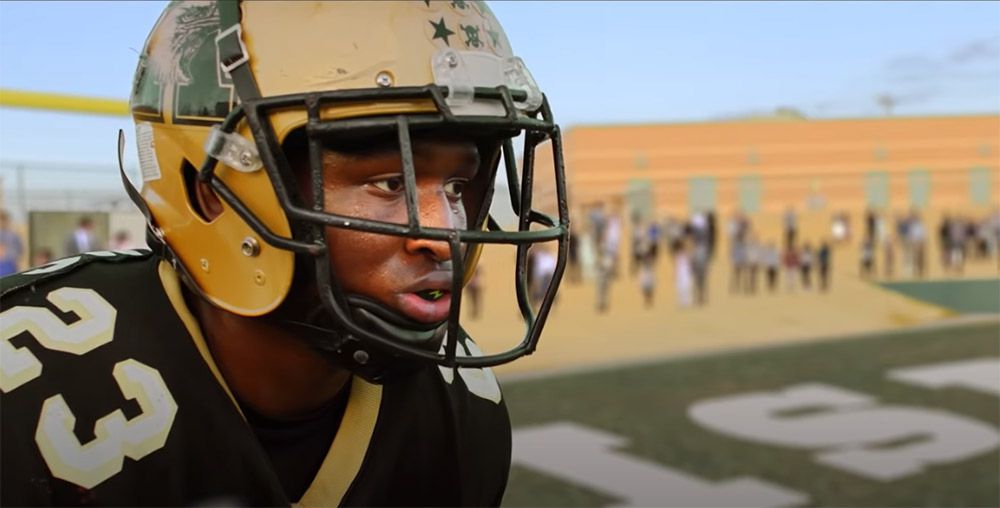 Based on a true story, Under the Stadium Lights star Milo Gibson (Hacksaw Ridge) and Laurence Fishburne (The Matrix) as Chad Mitchell and Harold Christian, the high school football captain of the Abilene Eagles and the team's surrogate father figure as they defy the odds of a dispiriting defeat to go on and win their state championship tournament.
Polygon – All

Source link
Related Post: