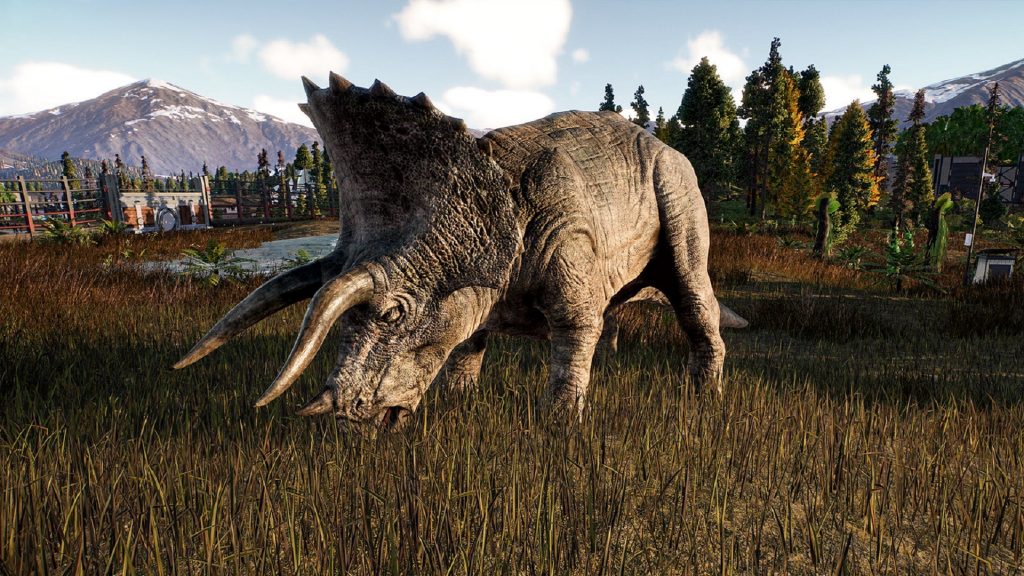 Frontier Developments' Jurassic World Evolution 2 was announced recently and expands pretty significantly on the original park builder. At the Future Games Show, the developer showcased some brief pre-alpha gameplay which sees the Triceratops gently grazing about. Check it out below.
Set after Jurassic World: Fallen Kingdom, Jurassic World Evolution 2 features the likes of Jeff Goldblum as Dr. Ian Malcom and Bryce Dallas Howard as Claire Dearing. In the campaign, you'll have more than 75 different species to manage with flying and aquatic dinosaurs joining the mix. Along with campaign mode, there will be Challenge and Sandbox modes to play.
There's also Chaos Theory mode which allows for reliving classic film moments (with a twist). New biomes are also included with unique terrain and challenges available in each. Jurassic World Evolution 2 is out later this year for Xbox Series X/S, PS4, PS5, Xbox One, and PC. Stay tuned for more details and gameplay in the coming months.
---
Video Game News, Reviews, Walkthroughs And Guides | GamingBolt

Source link
Related Post: