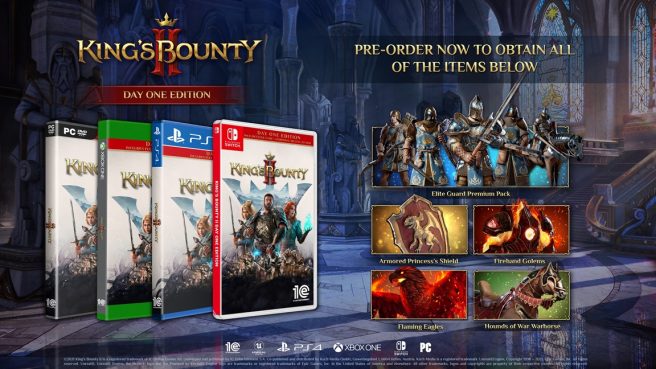 1C Entertainment and Koch Media have shared details regarding the various versions of King's Bounty II that are planned. The game will have a Day One Edition and King Collector's Edition at retail, while those opting to go digital can pick up the Day One Edition or Lord's Edition.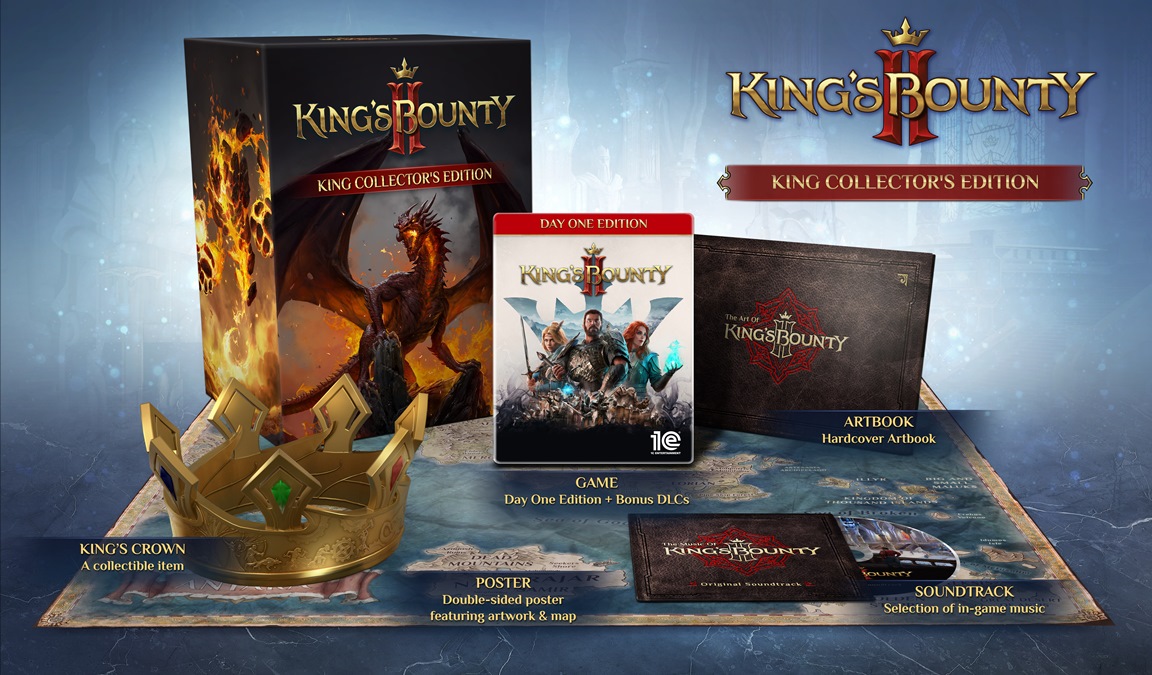 Anyone that pre-orders King's Bounty II physically or digitally will receive an exclusive digital Day One Edition Pack, featuring a unique Armored Princess's Shield, Elite Guard Premium Pack, Firehand Golems, Hounds of War Warhorse, and Flaming Eagles. The Lord's Edition, available for digital pre-order only, offers additional content on top of the main game, including the Rod of Deception, Frosthammer, Staff of Harmony, Tyrant's Sword, Armor of the Hollow, and Heroes & Villains Premium Pack. Collectors will be interested in the King Collector's Edition, which has a real King's crown, double-sided poster, 36-page hardcover artbook, and the soundtrack.
Here's a new trailer:
King's Bounty II launches for Switch on August 24.
Source: 1C Entertainment PR
Related
Nintendo Everything

Source link
Related Post: