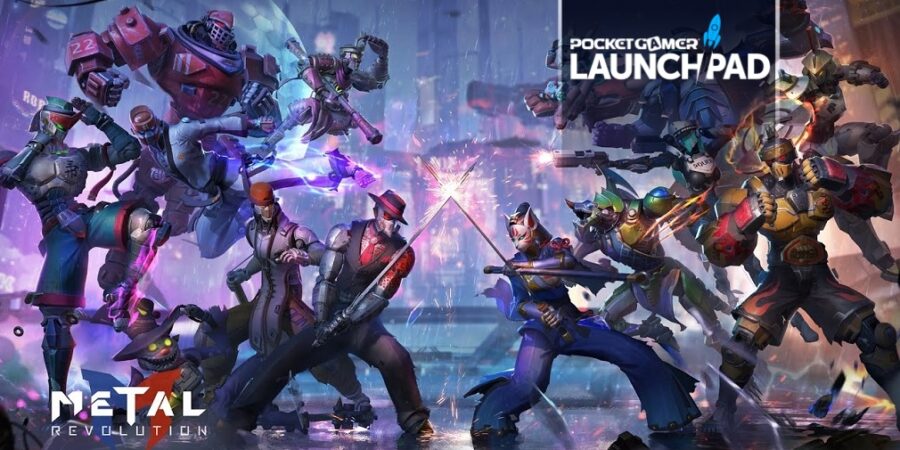 Yoozoo Games will be launching the closed beta test for its upcoming fighting game, Metal Revolution, on 27th May. It will be available to play from that date on Android devices using Google Play.
We ran the details of Metal Revolution's closed beta test on last night's Pocket Gamer LaunchPad stream, but if you missed that then we've got the full information for you right here. You can also check out an archive of the stream below where James and Dann discuss the game.
The closed beta test will run from 27th May, one week from now, and is available in all regions except for China, Japan, South Korea and Vietnam. There's an unlimited number of players who can sign up for the beta, with more information coming from the official website on how to register, but be warned that account data will be deleted after testing concludes.
If you don't know what Metal Revolution is, it's a new fighting game from Yoozoo which brings the soul of classic fighting games into a new era. It embraces this new generation of fighting genre with intuitive controls, deep gameplay mechanics and console-quality graphics at a smooth framerate.
You can choose from a selection of cybernetic fighters, from a Muay Thai boxer to a katana-swinging Yakuza to prove your skills in global ranked matches. Alternatively, there's a classic arcade mode that is more narrative-driven where you can learn more about the game's cyberpunk universe and follow each fighter's story arc.
Metal Revolution is coming soon to Google Play, and you can check out more information about the upcoming closed beta test from the game's official website here. The closed beta will run from 27th May for three days.
Check out the rest of our LaunchPad #4 reveals at the official hub page
Latest Articles | Pocket Gamer

Source link
Related Post: