News
Today third-party developers had new reveals and scenery releases to share for Microsoft Flight Simulator.
Published on Giuseppe Nelva

Today third-party developers had new reveals and scenery releases to share for Microsoft Flight Simulator.
First of all, Catalina Airport (KAVX) in California, United States has been released by Orbx.
You can find it on Orbx Direct for $17.52. Below you can read what it offers.
Complete overhaul of the ESP classic
New building geometry and texturing to benefit from the modern MSFS game engine
30cm ortho coverage of the airport and Avalon Harbour area
Numerous POIs including the Casino Ballroom, Pebbly Beach, USC Wrigley Marine Science Center and Two Harbours
Unique 3D people models
New custom vegetation
Next is an update from DC Designs, that showcased the upcoming F-14 Tomcat in the iconic VF-84 "Jolly Rogers" livery. The developer confirmed that it should release in July if everything goes well.
More images come from the good folks at Drzewiecki Design focusing on the upcoming Moscow Sheremetyevo Alexander S. Pushkin International Airport (UUEE) in Russia.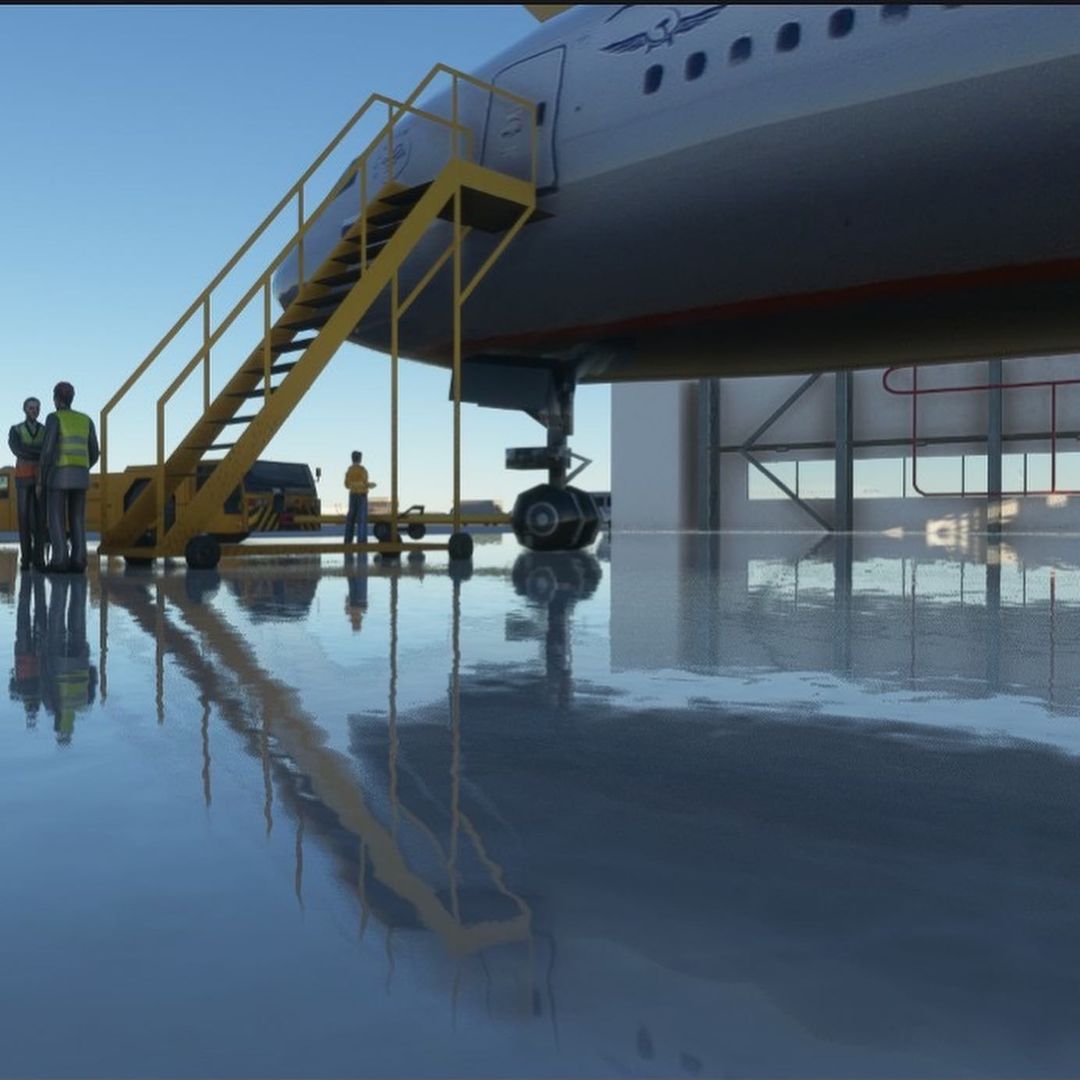 Last, but not least, SimNord revealed new images of Aalborg Airport (EKYT) in North Jutland, Denmark.
Recently, we published our massive interview with head of Microsoft Flight Simulator Jorg Neumann, who provided a lot of new info about the present and future of the sim. A couple of days ago, we also received lots of new details about upcoming content from Microsoft itself including a new aircraft and the next world update focused on Nordic countries.
If you'd like to read more about Microsoft Flight Simulator add-ons, you can enjoy our recent reviews of Chongqiung,  Manila Airport, Santiago Airport, the Frankfurt City Pack, Key West Airport, the Okavango Delta, Bali Airport, London Oxford Airport, Berlin Brandenburg Airport, the CRJ 550/700, the PA-28R Arrow III, Kristiansand Airport, Macau City & Airport, Bonaire Flamingo Airport, Milano Linate Airport, the Singapore City Pack, Tokyo Narita Airport, Yao Airport, the F-15 Eagle, the Paris City Pack, Greater Moncton Airport, Tweed New Haven Airport, Santorini Airport, Sydney Airport, Helsinki-Vantaa Airport, Reggio Calabria Airport, Bastia Poretta Airport, Munich Airport, Paris Orly Airport, Newcastle International Airport, Sankt Johann Airfield, Dublin International Airport, and Seoul City Wow. We also have a beta preview of Singapore Changi airport.
If you want to learn more about the game itself, you can read our review that will tell you everything you need to know about Asobo Studio's game.
Microsoft Flight Simulator is already available for Windows 10 and Steam and will release in summer 2023 for Xbox Series X ad Series S.
Twinfinite

Source link
Related Post: