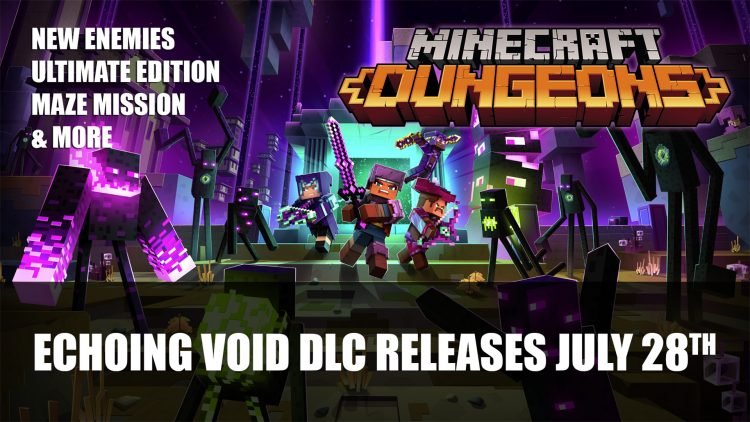 Mojang have announced the dungeon crawler RPG Minecraft Dungeons will be getting a new DLC called Echoing Void in July plus Minecraft Dungeons Ultimate Edition.
Minecraft Dungeons Gets Echoing Void DLC July 28th; Minecraft Dungeons Ultimate Edition Announced
The next DLC for Minecraft Dungeons is the Echoing Void, adding the final arc to the story conclusion of the Arch-Illager and the Orb of Dominance. This isn't the last of the Minecraft Dungeons content according to the latest post on the official website.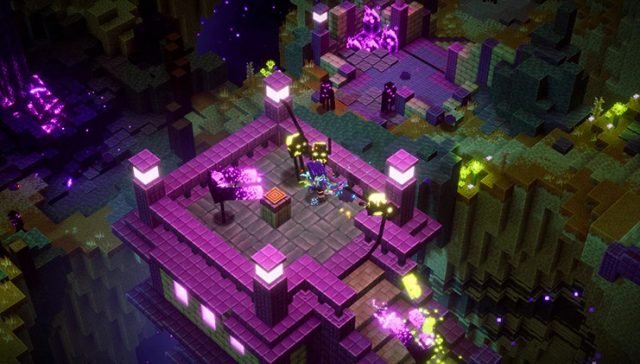 Echoing Void sets to bring bold new enemies to face, more legendary gear, and further challenges of untold threats in the dark dimension where the Endermen live. There will be a free content update arriving alongside Echoing Void, adding more powerful enchantments and a new maze-like mission in the Gaunlet of Gales. The gauntlet lets you face trials and puzzles, which can be accessed from the mission map.
There is also the release of Minecraft Dungeons: Ultimate Edition which bundles together the base game and all six DLCs into one neat package at a lower price than if purchased separately. This includes DLCs Jungle Awakens, Creeping Winter, Howling Peaks, Flames of the Nether, Hidden Depths, and Echoing Void.
Previously it was announced in February that Minecraft Dungeons had surpassed 10 million players.
The Echoing Void DLC and Minecraft Dungeons: Ultimate Edition will release on July 28th.
---
For more news you can find it here in
Fextralife

Source link
Related Post: