Analyst firm attributes growth to streaming, cloud gaming, technical parity to consoles, and more
A new report from analyst firm GlobalData today estimates the mobile gaming market will be worth $272 billion by 2030, representation a compound annual growth rate of 11%.
It attributes the growth to a number of factors.
"The growing maturity of streaming (supported by 5G), cloud gaming services and mobile esports – combined with the fact that mobile platforms are close to technical parity with PCs and consoles – means most gamers will embrace mobile gaming in the next few years," said associate project manager at GlobalData Rupantar Guha.
"As a result, it will continue to account for the lion's share of the global video games revenue over the next ten years".
GlobalData estimated that mobile gaming made up 57% of global games revenue last year.
The report noted that it will be necessary for traditional console publishers to have mobile gaming expertise for them to take part of the lucrative revenue market.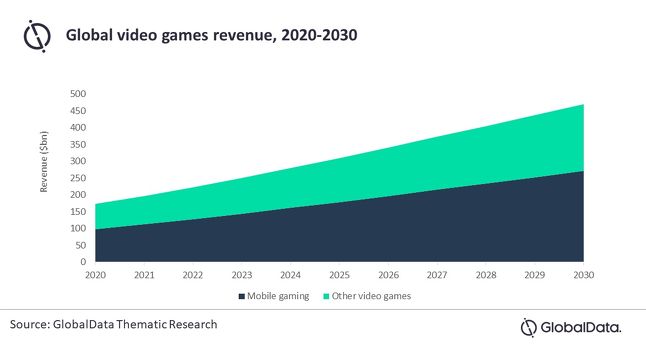 GamesIndustry.biz

Source link
Related Post: