News
Following the reveal earlier today, FuRyu released the first trailer of its upcoming School JRPG Monark, coming for PS5, PS4, and PC.
Published on Giuseppe Nelva

Following the reveal earlier today, FuRyu released the first trailer of its upcoming School JRPG Monark.
The trailer showcases the cast of characters and the first gameplay, on top of the theme song.
We meet the hero and his four buddies in both of their forms, and quite a few secondary characters that we'll encounter in the game.
A livestream with more information will be broadcast on June 14 at 8:00 pm Japan time.
You can watch the trailer below, alongside the first screenshots and artwork and a second and third videos introducing the soundtrack.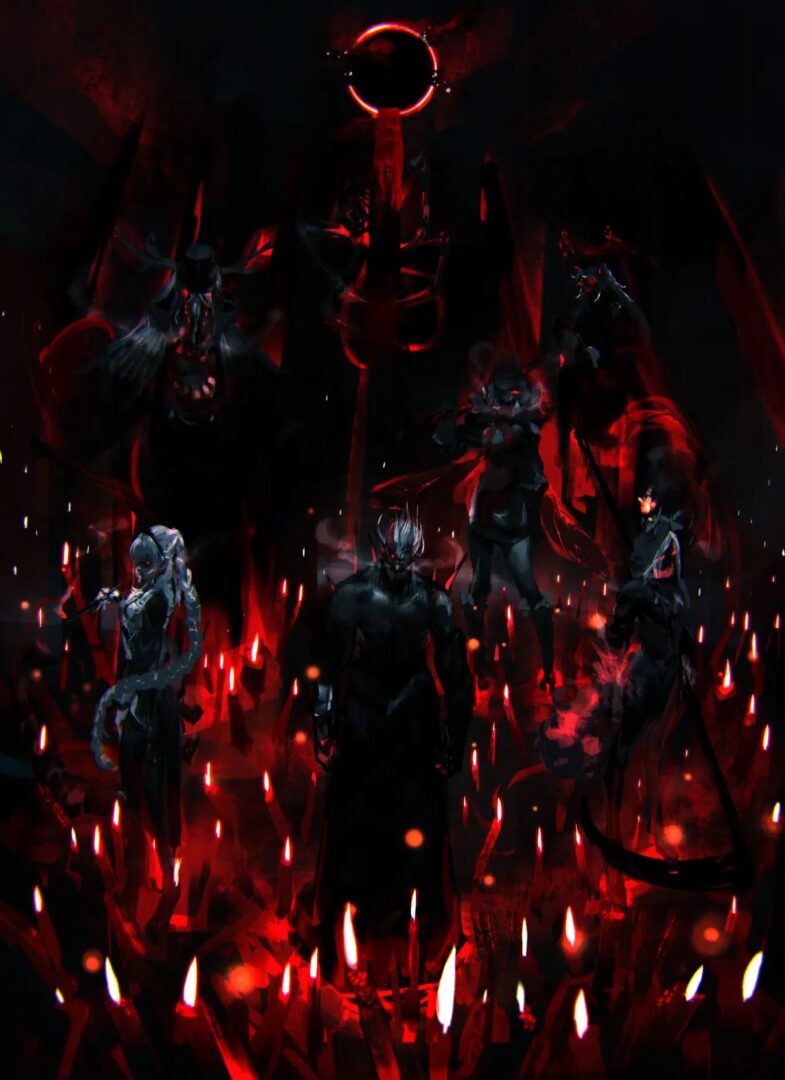 Monark will release in Japan for PS5, PS4, and Nintendo Switch on October 14. A western release has not been announced just yet.
The story is set in a school isolated from the outside world by a force field where the protagonist suddenly wakes up. There's a mysterious fog that makes people go mad and violent.
To fight this craziness, the hero receives the "power of vanity" born from a demon that feeds on ego and madness.
The hero is defined by a series of seven parameters representing his EGO working on seven axis: Pride, Wrath, Envy, Lust, Greed, Gluttony, and Sloth. Those will change dramatically depending to the player's choices.
That ego will also reflect into a demon named "Genus" (Kenzoku). You can change its appearance and voice, and its equipment will be enhanced depending on the power of the ego.
In combat there is a madness gauge that is quite important. When it reaches the top you can go berserk and attack both friends and enemies for a few turns. After that, you become incapacitated. If you can control the madness, it can become a powerful tool.
The battle involves up to six characters in a turn-based setup with free movement. The key to victory is in controlling the battlefield, attacking enemies from behind and executing collaborative moves with your companions. Situational awareness of the position of both allies and enemies at all time is important.
The power of connection is also relevant. By connecting multiple units you can share their abilities and buffs. Connect as many characters as possible to unleash devastating combos.
The development team includes multiple veterans of the Shin Megami Tensei series. Planning, production, and direction are handled by Fuyuki Hayashi (who recently directed Crystar) and Mitsuhiro Hoshino. The scenario is by Fuyuki Hayashi and Ryutaro Ito in cooperation with Kazunari Suzuki, Aya Nishitanii. So-bin is confirmed as the character designer, while the music is by Tsukasa Masuko, who many will remeber for his work on the Shin Megami Tensei (and recently on the Caligula series).
If you want to learn more, you can check out the article we published earlier today with plenty of gameplay details.
Twinfinite

Source link
Related Post: