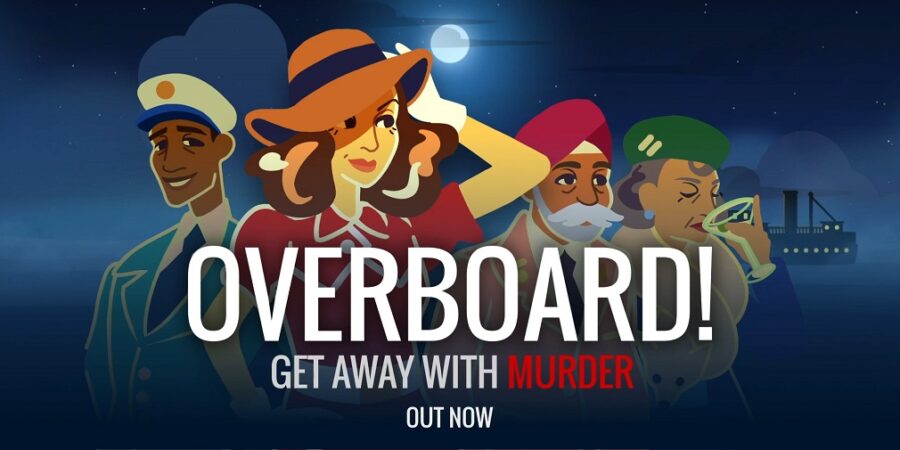 Inkle Studios has launched a new detective mystery game called Overboard!. The game has been announced and released today for iOS devices alongside PC and Nintendo Switch.
The year is 1935 and a murder has been committed aboard the SS Hook eight hours out of New York. The only problem is that you've done it, and you must avoid detection for as long as possible until the Hook completes the trip.
Inkle intends for Overboard! to be highly-replayable, where you use your cunning, coercion and charisma to ensure that another person takes the fall for the murder. You can do this by gathering clues, suspects and secrets to use to your advantage.
For example you can blackmail another person, drug a witness, or even murder a rival. The idea behind the game is to come up with new ways to lie your way out of suspicion, and there are many different potential outcomes to the scenario.
Check out the trailer for Overboard! below.
Overboard! is described by Inkle as a next-gen visual novel, where you can go where you want, when you want, and say what you want to advance the story. It's basically a huge evolution of the format that one of the studio's previous games, 80 Days, did.
The world itself applies the same freedom too, where other characters move and act independently, remember everything they see and hear as well as everything you do.
Considering how popular 80 Days proved to be on mobile platforms, Overboard! looks to be another exciting entry in Inkle's portfolio.
You can download it now from the iOS App Store, where it is a paid title that costs $5.99.
If you enjoy playing detective games on your iOS device and wish to find more great ones to play, check out our list of some of the best to find on the App Store.
Latest Articles | Pocket Gamer

Source link
Related Post: