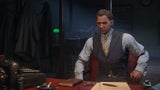 PDXCon Remixed, the online and socially-distanced edition of Paradox Interactive's annual convention, didn't skimp on the big announcements. In addition to Crusader Kings 3's first big expansion and the long-awaited Victoria 3, we got a look at new stuff for Prison Architect, Empire of Sin, and even a tease for Hearts of Iron IV.
Here's everything that was announced during today's event.
Victoria 3 Announced
Victoria 3, a grand strategy historical simulation set in the tumultuous century from 1836 to 1936, was the headlining act. You can read my full impressions, but in short, it looks pretty incredible. Simulating over a billion individual people spread across the entire earth, it's an era of revolutions both industrial and political. New systems like Diplomatic Plays and Interest Groups are designed to shift the focus away from pure military conquest and onto areas like politics and economics. I'm a big Paradox fan, and even with stiff competition this is probably the most excited I've been for a new game of theirs in years.
[ignvideo url="https://www.ign.com/videos/2021/05/21/victoria-3-announcement-trailer"]
Crusader Kings 3 Reveals Its First Major Expansion
Medieval Murder Sims – otherwise known as Crusader Kings 3 – is getting its first major expansion as well with Royal Court. Doubling down on the RPG mechanics and flavor, you'll now be able to hold court in a fully 3D throne room where you can hear petitions from your vassals and subjects, display treasures you've won and forged, and employ new characters like the Court Tutor and Royal Food Taster. And it's coming with a big rework of CK3's culture system that will let you set off to distant corners of the world to form the Greco-Bengali hybrid society you've always dreamed of. Check out my full impressions!
Empire of Sin is Getting an Expansion, Too
The racketeering XCOM-like Empire of Sin is getting its first major expansion as well. Make it Count will allow you to add loan sharking and blackmail to your criminal empire, with five new gangsters and a new historical boss. Meyer Lansky is an economically-focused boss who was known to cook a few books for the Chicago Mob. His peons of choice, called Fixers, were described as being like Mike Ehrmantraut from Breaking Bad: The guys you call when you just need to make a problem go away, preferably with some discretion. It will be out later this year.
[ignvideo url="https://www.ign.com/videos/2021/05/21/crusader-kings-3-royal-court-announcement-trailer"]
Prison Architect is Becoming Nicer
Prison Architect is also getting an expansion, and it's probably the most interesting and welcome one yet. Second Chances lets you finally focus on rehabilitation over punishment, building a prison that's more about getting convicts' lives back on track and making sure they don't reoffend as soon as they get out. Bringing in former inmates to give lectures and pet therapy are just a couple of the tools you'll have available to educate, de-stress, and rehabilitate. Second Chances is out June 16 on PC, Xbox One, and PlayStation 4. Switch players will have to wait a little longer, as they'll be getting it June 29. Yes, you can pet the dog.
Cities: Skylines Receives New Content Creator Packs
Cities: Skylines will receive two new Content Creator Packs as announced during today's show. Bridges & Piers will add 22 new mods created by Amesto. This includes7 regular traffic Bridges, 3 one-way Train Bridges, 2 Pedestrian Bridges, 8 new Quay styles, and 2 new Piers.
Meanwhile, the Train Stations Pack adds 12 stations and 4 hubs created by BadPeanut. They are 6 Metro Stations, 6 Train Stations, and 4 Public Transport Hubs. Both Packs will be available for $4.99.
The Soviet Union Gets Its Due in Hearts of Iron 4
Finally, we got a very quick tease for the next expansion for World War II wargame Hearts of Iron 4. No Step Back seems to be placing the focus on the Soviet Union, which was a poorly-kept secret given that the accompanying content patch has been publicly known as "Barbarossa" for a while now. Operation Barbarossa was the grand, ultimately doomed German offensive into Russia in 1941. We haven't been treated to a release date or any gameplay details yet, but this is welcome news since the USSR is currently one of the least fleshed-out major powers in HoI4.
You can watch the festivities, including live multiplayer games and developer panels, all this weekend on Twitch.
IGN Video Games

Source link
Related Post: