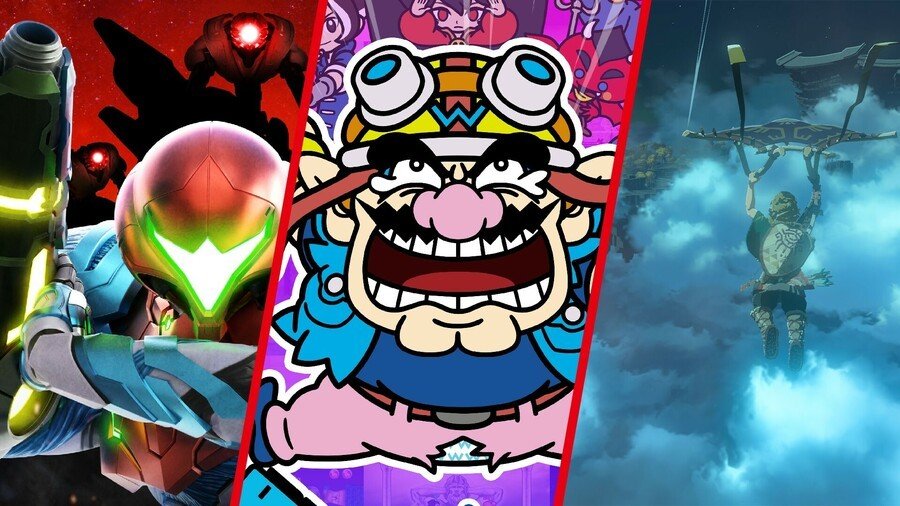 Nintendo's E3 Direct has wrapped up, and as you'd expect it was full of game showcases and revealed a fair amount of Nintendo goodness. We've been writing up the news for your eyeballs on the homepage, and you can check out a round-up of the major announcements below.
Pleasingly Nintendo was able to keep the contents of this Direct away from many of the usual leakers online, and some of the first-party surprises were certainly fan-favourite announcements. The long absent Metroid Dread arrives this year after about 15 years(!) of waiting. There's the long-awaited return of Advance Wars with Advance Wars 1+2 Re-Boot Camp, which will serve up the two GBA originals in a drastically remastered form. Of course we also had WarioWare: Get It Together! announced, which it's fair to say was long demanded by fans.
Of course, there was also a Legend of Zelda segment, with the highlights being an upcoming Game & Watch and, more importantly, a fresh look at Breath of the Wild 2. Breath of the Wild Hair, perhaps.
As Nintendo had always stated, it was all about software – so rumours around hardware were off base. There was plenty of third-party content too (as you can see in the round-up) so the rest of 2023 is looking packed with good games. Within our team we were pretty excited by a lot of the reveals, especially those highlighted above. Those are some long-requested franchises and games getting a fresh chance on Switch, which is great to see.
The question, though, is did you enjoy the Direct? Vote in the polls below and share your views in the comments!
Nintendo Life | Latest Updates

Source link
Related Post: