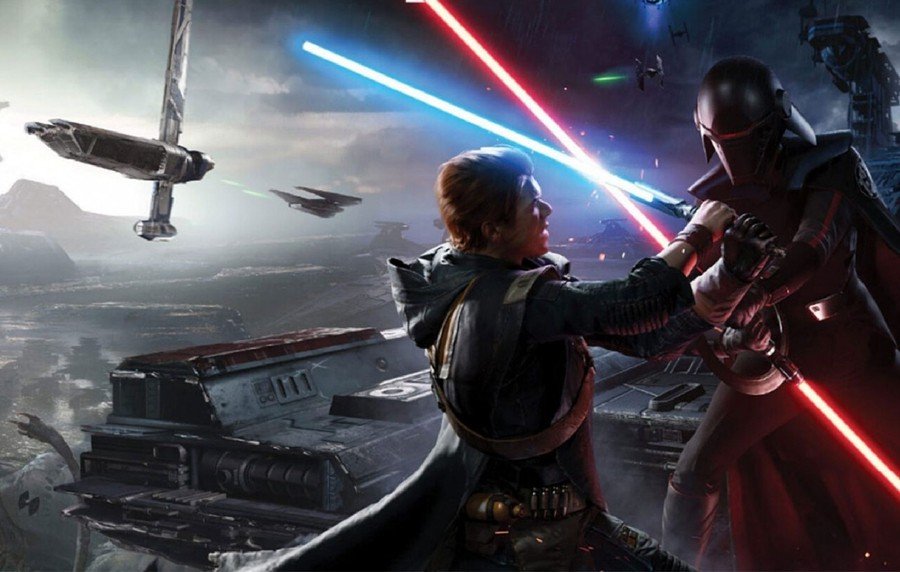 Sony's save transfer protocol, when shifting progress from the PlayStation 4 versions of games to the PS5, has been shoddy to say the least. Final Fantasy VII Remake – which released this week – requires you to install the PS4 version of the game, upload your progress to the game's cloud, install the PS5 edition, and then download the data. It's not world-ending, but it's certainly inconvenient.
However, Star Wars Jedi: Fallen Order – which released natively on the PS5 today – changes everything. The next-gen edition can read the PS4 save data stored on your console, so you can pick up exactly where you left off. Obviously, this is the way things should have been from the start, but they haven't and so this news actually represents a meaningful improvement.
"On PS5, ensure your console has the PS4 save data on system storage (either from previous PS4 version playtime on the console, download from cloud storage, or transfer via USB stick)," EA's instructions explain. "From there, there will be an 'Import PS4 System Save Data' prompt on the start-up screen. Simply select that option and you will be able to utilise your older save data."
Since this news came to light, fans have also pointed out that Saints Row: The Third Remastered handled save transfers in exactly the same way. It's good news for those who haven't transitioned to PS5 yet, because this signals a change in the way the next-gen console is able to read data, and thus should result in more streamlined upgrades moving forwards.
Push Square | Latest Updates

Source link
Related Post: