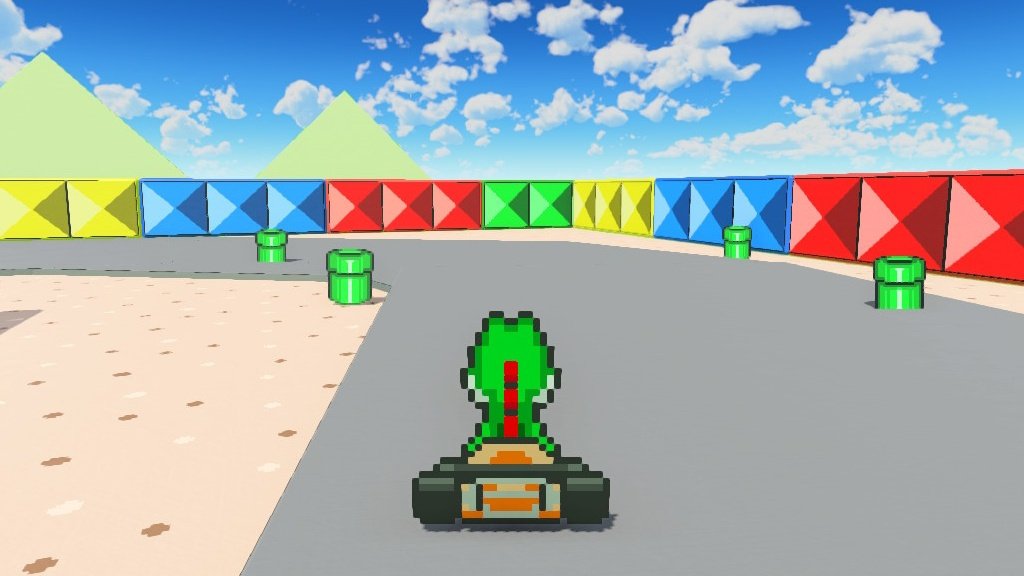 We knew it would only take so long before there were some impressive creations within Game Builder Garage, and already it seems someone has got a simplified version of Super Mario Kart up and running.
The mastermind behind this goes by the name ZeldaBoi1 on Twitter, and although it "may not feel too much" like the original game, it at least looks the part. The track featured is the all-time classic Mario Circuit 1 and is "just a little more compacted" than the real course.
This recreation also allows players to select from all eight characters in the original Super Mario Kart:
If you would like to download this game, there's a newer version available that swaps some button configurations:
It's amazing to see these sort of creations after just a few days, so we only expect it to get more impressive from here onwards. A few other creations you might want to take a look at include a Nintendogs concept, DOOM recreation, a Pac-Man one, Game & Watch mini-game, and an Undertale battle.
What do you think of this early attempt at recreating Mario Kart? What other cool creations have you seen so far? Leave a comment down below.
Nintendo Life | Latest Updates

Source link
Related Post: