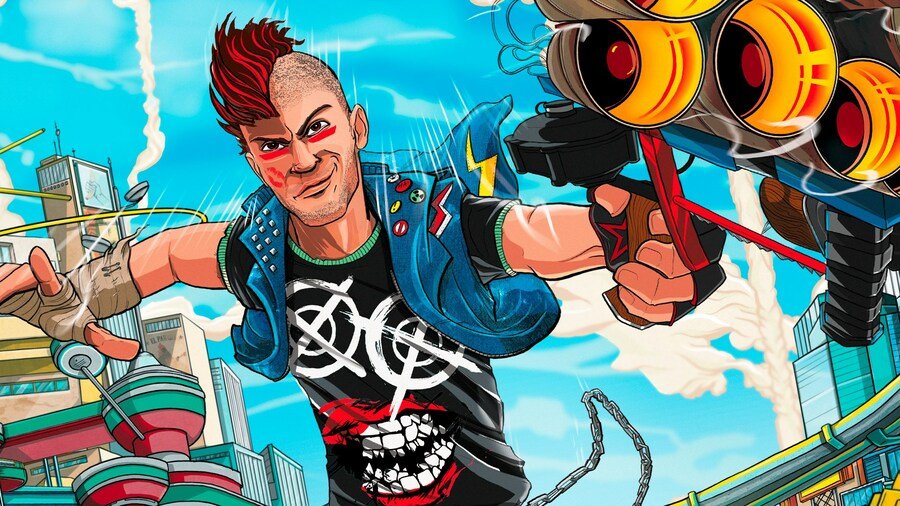 Insomniac Games has allowed its interns to go crazy today, as it readies the release of Ratchet & Clank: Rift Apart. As part of an awkward but entertaining social media promotional campaign, it's allowed the platformer's cast of characters to take control of its Twitter account – fan fiction style. This has resulted in all sorts of hocus-pocus over the past few hours, including the resurrection of Sunset Overdrive's abandoned handles.
Fans of the Xbox One exclusive started freaking out when the account of franchise "mascot" Fizzie posted for the first time in three years earlier today; it's all part of the promotion for the unlockable RYNO 8 weapon in Rift Apart, which allows you to summon characters and objects from a wealth of different franchises, including Sly Cooper, Uncharted, and Horizon Zero Dawn.
So, there's nothing more to the Sunset Overdrive accounts being used, then? No, probably not: Sony does technically own the brand now, but it's unlikely to ever use it beyond what you're seeing here with the RYNO 8.
Coincidentally (?), one fan did notice that Fizzie is also hidden in that Ratchet & Clank: Rift Apart evolution montage from late last week, but we're going to assume that's just an Easter egg:
Make of it all what you will! In the meantime, how cool is that RYNO 8 weapon?
Push Square | Latest Updates

Source link
Related Post: