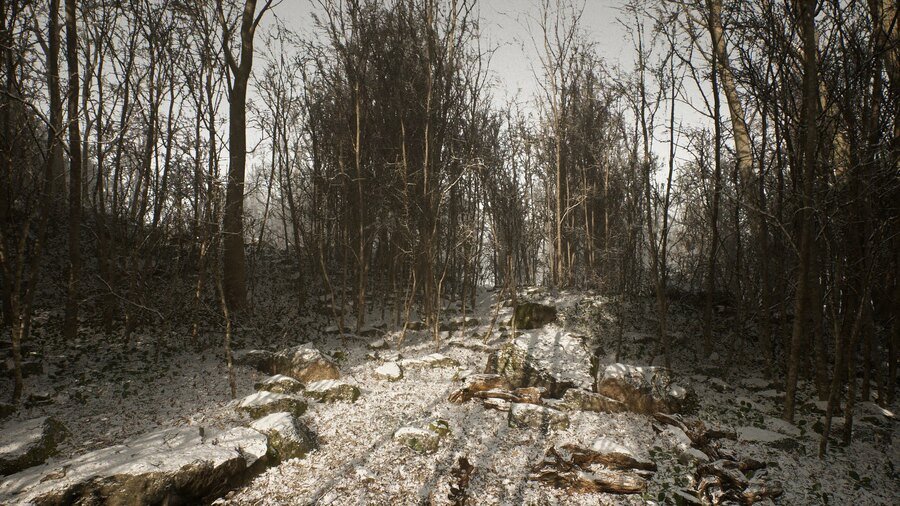 Curiosity surrounding PlayStation 5 exclusive survival game Abandoned continues. If you don't recall, this is the title that – for 24 hours at least – people suspected may be a Hideo Kojima ruse. It's not, and the developer Blue Box Game Studios put out a statement to confirm as much – but everything about it continues to confound.
Take this latest announcement by the team: an app is coming to Sony's next-gen console on 20th June that will allow you to watch all of the game's future trailers in realtime. What does this mean, then? Well, presumably the client will include all of the title's assets, meaning that rather than just exporting video clips, they'll be processed by your console instead.
Why? It's a mystery, really! We do recall there being a Killzone app many years ago on the PlayStation 3 which allowed you to change the camera angle and speed of a small scene; it was basically a tech demo that was publicly released, so we assume this will be something similar. It's a neat idea, we suppose – but we can't shake this strange feeling we're getting from Abandoned at all.
Push Square | Latest Updates

Source link
Related Post: