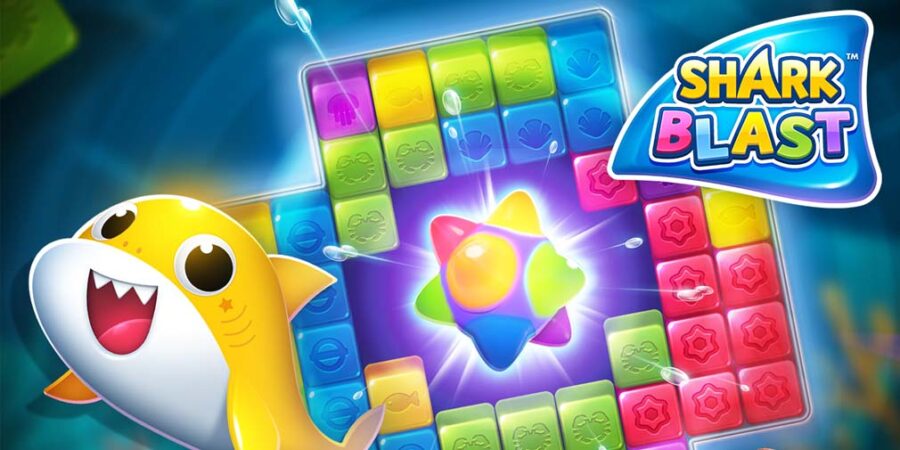 Who hasn't had the catchy tune of the worldwide hit "Baby Shark" on loop inside their heads? More than just an earworm you can bop your head to the beat of, Baby Shark is now diving into iOS and Android devices with Shark Blast, a new puzzle game inspired by the upbeat melody about a family of sharks under the sea.
With Pinkfong's Baby Shark front and centre, the casual underwater adventure has officially launched this June in more than 175 countries and with multi-language support. The spunky experience is as bright and energetic as the song it's based on, with vivid graphics and an adorable art design that's a burst of colour on any mobile screen. But while the aesthetics may make it seem like the gameplay is easy-peasy, the puzzles pose a formidable challenge with 33 episodes and a whopping 1600 levels in total.
In every episode, there will be different quests that players will have to clear for fun rewards as they progress through the game. Each month will introduce 200 new levels to make sure that you never run out of challenges to overcome. Plus, the game's Team Play mode lets players all over the world join a friendly competition in team battles as soon as they reach level 20. When you create a new team or join one, you can exchange hearts – an in-game currency – with team members to retry levels.
According to the CEO of Baby Shark Games Cheong-Yong Kim, "Shark Blast brings the whole new puzzle adventures of the beloved Baby Shark IP to mobile gamers around the globe, and players can enjoy anytime and anywhere. We aim to provide an easy and fun gameplay experience to the players around the world."
Shark Blast is available to download on the App Store and on Google Play as a free-to-play game with in-app purchases. You can check out the official website to know more about the game.
Looking for more puzzles? Check out our list of top 25 best puzzle games for Android phones and tablets!
Latest Articles | Pocket Gamer

Source link
Related Post: