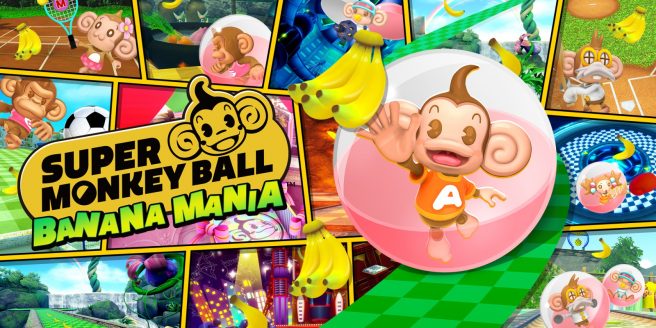 Listings on the eShops provide file sizes for a bunch of Switch games. These include Super Monkey Ball: Banana Mania, B.ARK, Button City, and more.
Here's the full roundup:
Night Book – 10.7GB
Fatal Twelve – 3.1GB
Super Monkey Ball: Banana Mania – 3.0GB
Aery – Calm Mind – 2.2GB
Out of Line – 1.8GB
Timothy vs the Aliens – 1.4GB
Witch Spring 3 Re:Fine – 1.3GB
The Long Gate – 1.2GB
Swords & Souls: Neverseen – 1.1GB
B.ARK – 1.0GB
Piczle Puzzle & Watch Collection – 650MB
Steam: Rails to Riches Complete Edition – 585MB
Truck Simulator 2 – 548MB
#pinocchio, Super Puzzles Dream – 541MB
Infection Maze – 472MB
Button City – 429MB
Freddy Spaghetti 2 – 319MB
Alone With You – 295MB
Fire Tonight – 291MB
Bishoujo Battle Mahjong Solitaire – 247MB
Bunny Bounce – 200MB
Apple Slash – 179MB
Racing Xtreme 2 – 174MB
Dininho Space Adventure – 168MB
SpaceEx Commander – 159MB
Kosmonavtes: Escape Reality – 132MB
Wood Block Escape Puzzles 3 – 69MB
US Navy Sea Conflict – 67MB
MouseBot: Escape from CatLab – 56MB
The information above was pulled from eShop listings in North America, Europe, and Japan.
Source: Switch eShop
Related
Nintendo Everything

Source link
Related Post: