Take-Two has boosted its mobile games division and moved into the football/soccer market with the capture of Nordeus.
The Serbia-based team, famous for the Top Eleven football management game, joins the company's roster of mobile-focused developers, which includes Socialpoint (acquired in 2017) and Playdots (bought in 2023).
Take-Two will pay $225 million upfront in cash and shares, but the price could rise to $378 million if certain thresholds are reached. Nordeus management including CEO Branko Milutinović, CCO Milan Jovović, CTO Ivan Stojisavljević and COO Tomislav Mihajlović will continue to run the studio, with Milutinović reporting into Take-Two's senior vice president and head of mobile Nir Efrat.
"I first became aware of Nordeus in 2014. Top Eleven was trending well," explains Michael Worosz, Take-Two's executive vice president and head of strategy and independent publishing.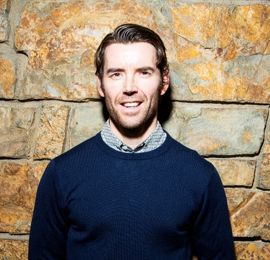 "This was around the time that Take-Two was really getting interested in mobile. We are not usually the first to market on many things, but usually when we come to a market we try to be the best at it. We observed the success that Zynga has enjoyed in its run up to being a public company. We invested in Scopely, and learnt a lot about mobile publishing. I followed Nordeus around this time, we were interested in this management category, especially in mobile because it lends itself so well to that form factor. Then in 2023 Horacio Martos, who is the CEO of SocialPoint, put us in touch with Branko."
Branko Milutinović continues: "It feels like, and I'm sure it will be proved to be true, there are a lot of similarities and synergies between our two businesses, which I've not seen with other people. It's not like we were engaged with anybody else, but just by knowing [the mobile games industry], there are some fundamental things that are very, very similar between Take-Two and my team. So culturally, it felt very good from early on.
"After ten years, we've got a leading position in soccer on mobile and we just feel that we are ready for the next step. It feels like that next step will be, in every possible way, better if done with a partner like Take-Two."
"We are early in Serbia, and we are thrilled to work with that local market to consider the expansion of our other studios as well."

Michael Worosz, Take-Two
Some of those synergies comes in the form of the markets each business unlocks for the other. Take-Two is one of the biggest sports games companies in the world, but due to its focus on more US-centric sports, it doesn't have a particularly strong foothold in Europe. On the other side of that, Take-Two can help Nordeus find new audiences in both North America and China.
"Top Eleven is enormously popular in Europe, South East Asian and Latin America, which are the soccer markets," Worosz observes. "It has a relatively smaller audience in the US today. But it's growing and we are pretty good experts at talking to that audience.
"That also applies to China. Soccer is enormously popular in China, and we have a number of publisher partnerships that will hopefully help Top Eleven go to market there.
"The other thing we bring is just general sports wherewithal. 2K is the best sports games publisher in the world. Visual Concepts is the best sports games developer in the world. And the share of learnings between the 2K organisation and Nordeus will be terrific on both sides."
Milutinović expects the disruption from the acquisition to be almost 'non-existent', which was another appealing factor about the partnership. In terms of what Nordeus brings to Take-Two, he points to the on-going success of Top Eleven, with its 240 million registered users.
"Top Eleven is the longest-lasting soccer franchise on devices. More than ten years. At the same time, it's one of the leading ones. You can check App Annie. Just remove China and Japan and then rank, and you'll see what I'm talking about. There is another interesting fact, which is that over the last 12 or 18 months, Top Eleven was also one of the fastest growing soccer games on devices. If not the fastest. We come from a position where we can continue to be important and leading in the soccer category with Top Eleven.
He continues: "So it feels like that there is a lot of growth ahead of us in the management space. And then, there are aspects of free-to-play mobile that are fairly different to console, which we believe we can leverage in other football titles. Golf Clash is an example of a way you can do things differently with golf on mobile and have amazing success. For quite some time, we have been taking different views on football as well. It's too early to announce anything, but we will have some really cool stuff to show to the world."
As a sports developer, Nordeus feels like a better fit with Take-Two than its other mobile acquisitions. However, Nordeus sits as part of Take-Two's mobile division alongside Socialpoint and Playdots, and not within the 2K label where the likes of NBA2K can be found.
"Its position is serendipitous," says Worosz. "When we asked ourselves the question where should this fit… it wasn't a burning urgent question, because it would work out either way. 2K will have a lot of influence with Nordeus, but at the same time it speaks to the part of us that wants to grow a mobile free-to-play business. Right now it's going to sit in our mobile business."
Indeed, Worosz adds that there's no near-term plans to have Nordeus work on NBA or WWE: "If there is a collaboration down the road, I think that will occur naturally. But Nordeus is focused on football. It is an enormous market and an opportunity to set ourselves there."

Take-Two and EA are comfortably the dominant players in console and PC sports games globally. Yet in mobile that's not the case, with various companies like Nordeus finding success over the big established names.
"Mobile free-to-play is very, very different to the console and PC market," Milutinović explains. "They are coming together in some ways, but they're still very different. And how you fulfil the needs of consumers on mobile is also slightly different from console and PC. It's important that the quality is there, and that you believe in the game and all of that, but it's a different way to serve that need. We have seen repetitively that just porting a console/PC experience to mobile doesn't really work that well. And vice versa."
Worosz continues: "There are a lot more upstarts in the market. The mobile sports development scene is a lot more fragmented than it is in console and PC. It feels almost as if the skills of game developers who are experts in PC and console, are almost too heavyweight for mobile. If you take that experience facsimile and bring it over to mobile, it often falls flat. It just doesn't work.
"I am bullish in the ability of mobile developers to figure that out and find that intersection of fun that works specifically for the device, coupled with building that game natively with a free-to-play business model. The mobile developer has the better opportunity to realise that opportunity."
The connection to its ambitions in sports and mobile are clearly the two main motivators for Take-Two in acquiring Nordeus, but there was a third area of interest that made the partnership appealing to the publisher.
"There are aspects of free-to-play mobile that are fairly different to console, which we believe we can leverage in other football titles"

Branko Milutinovi, Nordeus
"What is also super interesting here is getting into Eastern Europe, and Serbia in particular," Worosz says. "We are blown away by the quality of engineers and designers that they have in-house. It was similar to when we got into Barcelona [with Socialpoint]. King had got there before us, but not many others, and now lots of mobile developers and publishers have come flooding in. We are early now in Serbia, which is interesting, and we are thrilled to work with that local market to consider the expansion of our other studios as well."
"There is so much to be done here," Milutinović tells us. "We have been doing our best, both from the education side and also the overall ecosystem. When I look back ten years ago, there was nothing gaming wise. We were one of the only game start-ups. Today, you have 150 companies doing games from Serbia, including some quite successful ones.
"We have started, a few months ago, a foundation where we are going to pledge $3 million — but we are happy to contribute more — to really boost education in this country. So that the kids of tomorrow have a better chance of being successful, globally, from their home country than we had."
Take-Two is one of numerous businesses investing in and acquiring studios right now. This is the company's fifth acquisition in under 12 months, and that's despite missing out on Codemasters earlier in the year. Worosz says that the Nordeus buy would probably have happened regardless of the current landscape, but acknowledges that the world is realising the possibilities that exist within games.
"The games industry has done incredibly well over the last 18 months, and the world is just waking up to the fact that there is still so much growth ahead of us," he concludes. "We are ambitious as a company, we have the cash balance and the wherewithal to make these transactions. It's hard earned, but it's good and it allows us to make these deals.
"It all came together. We are super excited [by this partnership] and we are looking forward to the next terrific chapter."
GamesIndustry.biz

Source link
Related Post: