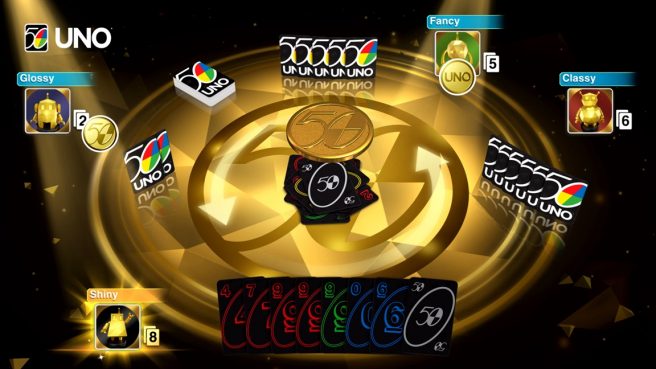 Ubisoft is celebrating 50 years of Uno with special DLC for the Switch game. Players can purchase the extra content containing a premium deck, board, and rule.
Here's some additional information plus a trailer:
The new Uno 50th Anniversary DLC introduces velvety black cards, a renovated black and gold board, a commemorative gold coin, and an exclusive 50/50 card. Whenever someone plays the special 50/50 card, the coin will be tossed to see who will have to draw four extra cards.
Pricing for the new Uno DLC is set at $2.99.
Source: Ubisoft PR
Related
Nintendo Everything

Source link
Related Post: