Updated: More games added to the ever-growing list – Updated 18th May 2023.
Xbox Game Pass and xCloud is now available on Android in all its glory. Sure, the start-up screen still claims that the service is in beta, but it's now available on the full app, and with 170 games on offer – nothing to sneeze at, my friends.
If you're a dedicated mobile gamer like us then you'll be very happy to know that Microsoft has detailed plans to make it so you can play all of these games portably, using a touch screen, so you don't have to carry a controller around with you.
It's still early days though (in fact, it is the very first day of the service) and not every title is compatible with touch screen controls. In fact, very few of them are, and we have questions about when more games will be added.
Here we're putting together a full list of every game currently available on Xbox Game Pass which uses touch controls on Android, which games should have touch controls added soon, and how to adjust your touch controls in-game…
Games you can touch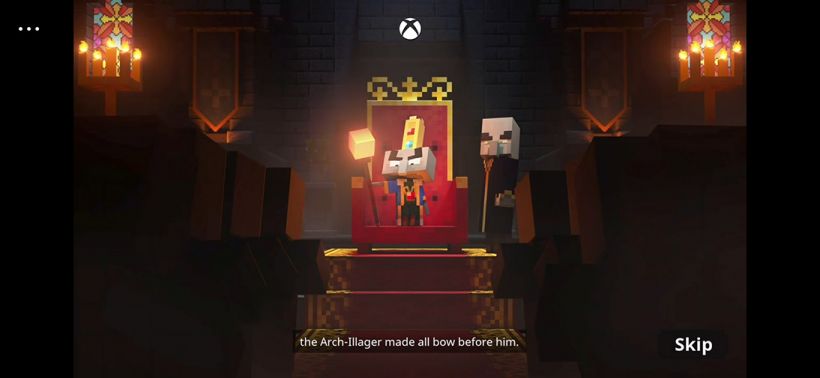 Alright, are you ready for this? We've been playing dozens upon dozens of Xbox Game Pass titles, and we've finally got the full list of every game on the service which uses touch controls. Here's our list…
Banjo-Kazooie
Banjo-Tooie
Battle Chasers: Nightwar
Beholder: Complete Edition
Bridge Constructor Portal
Call of the Sea
Celeste
Dead Cells
Desperados 3
Don't Starve: Giant Edition
Donut County
Double Dragon Neon
Dragon Quest XI S: Echoes of an Elusive Age
Enter the Gungeon
Fractured Minds
Gears 5
Genesis Noir
Golf with your Friends
Guacamelee 2
Hellblade: Senua's Sacrifice
Hello Neighbour
Hotshot Racing
Ikenfell
Jetpac Refuelled
Killer Instinct: Definitive Edition
Killer Queen Black
Minecraft Dungeons
Monster Sanctuary
Monster Train
Morkedd
Narita Boy
Neoverse
New Super Lucky's Tale
Nier: Automata Become As Gods Edition
Night Call
Nowhere Prophet
Overcooked! 2
Pillars of Eternity
Pillars of Eternity 2: Deadfire
Project Winter
Rain on Your Parade
River City Girls
ScourgeBringer
Sea of Thieves
Slay the Spire
Spiritfarer
Star Renegades
Stranger Things 3: The Game
Streets of Rage 4
Tell Me Why
The Dark Crystal: Age of the Resistance Tactics
The Little Acre
The Touryst
The Walking Dead: A New Frontier
The Walking Dead: Michonne
The Walking Dead: Season Two
The Walking Dead: The Complete First Season
Touhou Luna Nights
Two Point Hospital
UnderMine
Viva Piñata
Viva Piñata: Trouble in Paradise
What Remains of Edith Finch
Wreckfest
Xeno Crisis
Yes, Your Grace
Yooka-Laylee: The Impossible Lair
Adjusting your touch control layout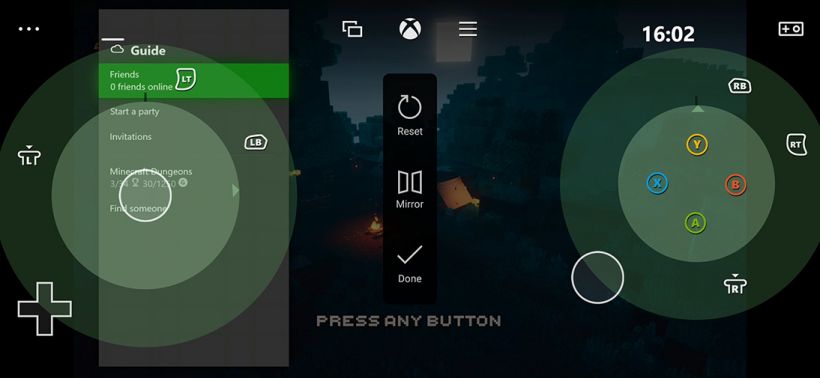 In Minecraft Dungeons – and assuredly every other game that gets touch controls – you're able to edit your control layout. Here's how…
Tap the Xbox icon at the top centre of the screen
Now tap the controller icon in the top right
Now the two halves of your digital control pad will be moveable – to move them independently, turn off the "mirror" feature
By holding the outside area of the control circles you can rotate them, pinch to resize and drag to move
Try and move them into a position that feels most comfortable for you – unfortunately, right now you are not able to move your individual buttons independently.
Latest Articles | Pocket Gamer

Source link
Related Post: