No matter how hard it is, when buying a computer or laptop, you can't do without additional accessories: you need to buy a comfortable chair, choose headphones, and buy a mouse. Yes, many laptops have a built-in touchpad that replaces a mouse, but it is not always convenient, and it also slows down everyday tasks (turning pages, switching tabs, etc.). Because of this, buying a mouse is an important step in organizing a workspace. Today we will tell you what types of mice are on the market.
The computer mouse is available in the Moon online store – there are many types of mice from different manufacturers in different price segments. You can purchase the device in a few clicks, ordering delivery both to Kazakhstan and to the EAEU and CIS countries.
Types of computer mice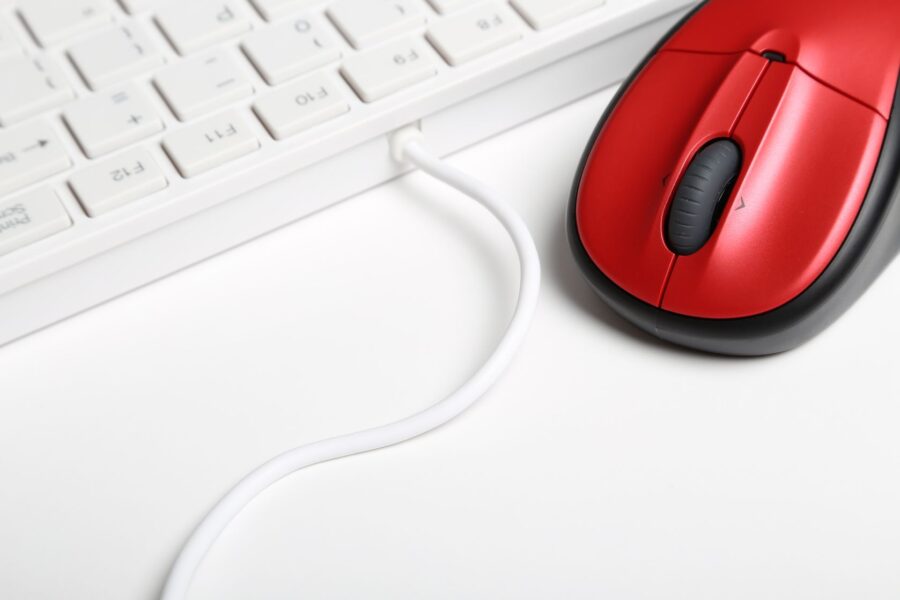 This is a classic mouse with a rubberized ball that "rides" on the surface of a table or mat. Such devices are the most budget-friendly and simple, but at the same time short-lived: the ball quickly gets dirty, which makes the smoothness and accuracy of the movement worse. In addition, ball mice rarely work on smooth surfaces, which forces you to purchase a separate special mat.
These mice work due to an LED or a laser that scans the surface and transmits data to the device. Such mice do not have wires, work on almost all surfaces and accurately read data.
Sometimes you can find touch-sensitive mice without any keys or wheels (often from Apple), but not everyone will be able to buy them because their price is much higher.
Trackball mice. Such devices are controlled by a built-in ball, resembling an upside-down mechanical mouse. Mice of this type are suitable for simple tasks, but not for games or actions that require high accuracy.
Purpose of mice
Office mice with a normal design and limited functionality (without additional keys). Suitable for office work or everyday tasks.
Gaming devices with a bright, unique design and additional chips. Such mice have a backlight and are also distinguished by a rubberized surface and a comfortable grip that prevents the device from slipping out of the hand. These mice are much more convenient than office mice, but they are an order of magnitude more expensive.
Optics of computer mice

LED is The most popular option used in many models. The technology consists of the use of an LED near the manipulator, which determines the speed and movement of the device. LED mice accurately transmit hand movements, do not require a mat, and are light in weight. Most gaming mice have optical sensors with high resolution, the working resolution range is 400 – 16,000 DPI.
Laser. In such devices, the illumination of the manipulator is provided by a laser, which transmits information more accurately. These mice consume less energy, but are more expensive, and therefore are usually used by gamers, designers, and other specialists.
Where and how to buy a PC mouse?
We recommend that you pay attention to the Moon online store: here you will find a huge assortment of goods and good prices. Residents of Almaty can visit an offline store in the city, and those who live in different cities of Kazakhstan can use the delivery service – it's fast, convenient, and simple. 
Do not neglect the computer mouse, because it will not only speed up your work on a laptop or PC but also preserve your health and provide complete comfort.