The Sister of the Thorn career will make its way to Fatshark's Warhammer: Vermintide 2 today.
This new career for Kerillian brings with it the Briar Javelin and Deepwood Staff, a new talent tree, an exclusive character skin, new challenges, new voice lines, and a new hat. She will be able to use her magic in a much greater way, serving as the heaviest support of all careers in the title.
Learn more with the trailer below:
Warhammer: Vermintide 2 – Sister of the Thorn Career | Official Trailer
According to Fatshark CEO Martin Wahlund:
"We are happy to launch the third new career to Warhammer: Vermintide 2. Kerillian is bringing the magic and it's a perfect start to the summer. The Sister of the Thorn is prickly enough to fend off any enemy encountered."
You can find the page for the Sister of the Thorn on Steam here. Those new to Warhammer Vermintide 2 will be able to get themselves 75% off during the Skulls of the Skull Throne event.
For the console players among us, the new career will be released on June 30, 2023.
Source: Press Release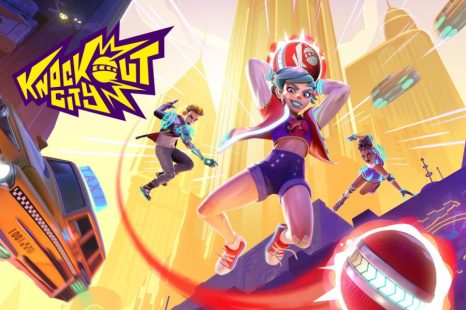 Posted
4 hours ago
in News
In what amounts to a real knockout for the title, Velan Studios and EA Originals' Knockout City has reached a five million player milestone in just two weeks
GamersHeroes

Source link
Related Post: