With Sonic Colours Ultimate announced and set to release in September, now is the time to get your pre-orders in.
During Sega's Sonic Central broadcast, they announced a myriad of games and merchandise to celebrate the Blue Blur's 30th anniversary. Among game compilations and other media, one thing stood out though–Sonic Colours Ultimate. A remastered version of the beloved Wii game, Sonic fans will be able to play this 3D Sonic title on modern consoles come September 7.
Of course, pre-orders for Sonic Colours Ultimate are already popping up. Whether you're in the US or UK, we have all the information you need below!
Sonic Colours Ultimate editions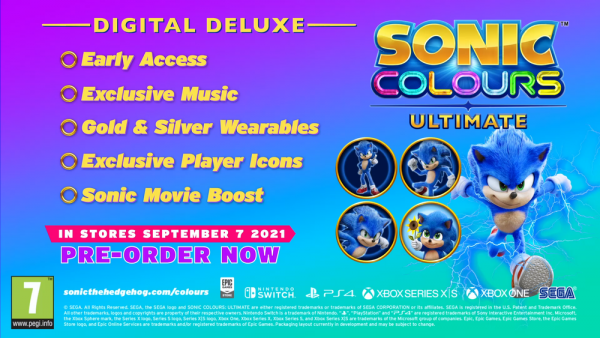 You may want to consider digital or physical for your Sonic Colours Ultimate preorder! Physical pre-orders come with a cute (?) baby Sonic keychain, while Digital Deluxe Edition gets you early access, a 'Sonic Movie Boost', and more. The Digital Deluxe Edition is $5/£5 more expensive, but considering what you get, it may be worth it. The Digital Deluxe Edition is available at the MS Store, PS Store, Epic Games Store, and the Nintendo eShop.
If you want a physical version of the game, though, keep on scrolling for available retailers.
Sonic Colours Ultimate pre-orders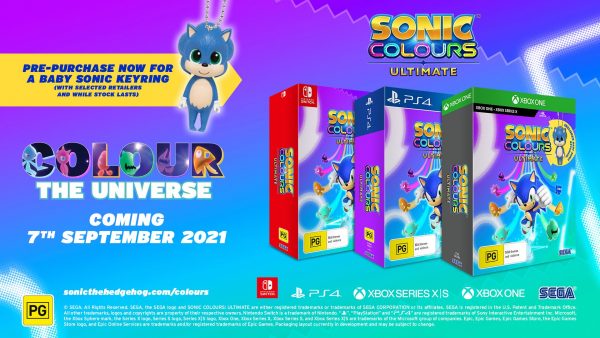 If you're looking for Sonic Colours Ultimate physical pre-orders, you can pick up the title from the retailers below!
Pre-orders in the US:
Pre-orders in the UK:
Want to know about all the hot gaming deals as they're happening? Give Jelly Deals a follow on Twitter! Or, head over to the Jelly Deals site for regular buyer's guides and features on all sorts of tech, entertainment, and more.