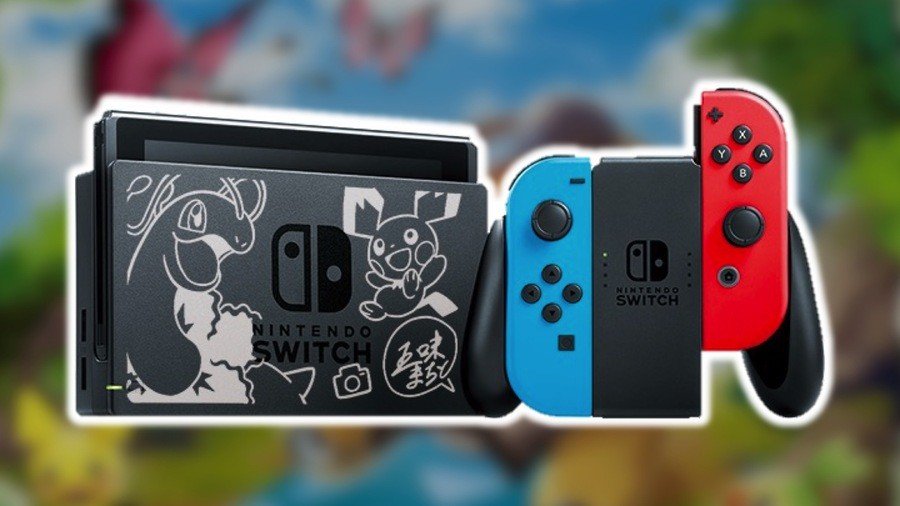 We've already been treated to a limited edition Switch console for Pokémon: Let's Go, Pikachu! and Let's Go, Eevee!, as well as a limited edition Switch Lite for Pokémon Sword and Shield, but now there's a third and very special design that's far rarer than those that came before it.
The New Pokémon Snap-inspired Switch dock pictured above is a one-of-a-kind release that's being given away by Japanese publication, CoroCoro. Announced in its latest issue, CoroCoro is hosting a competition for its readers, asking them to submit screenshots of their best in-game photos from New Pokémon Snap to be in with a chance of winning.
The dock boasts sweet drawings of Meganium and Pichu, who both feature in the game, as well as a camera. It's also signed by Pokémon artist Machito Gomi, adding to its value and desirability no end.
We can only hope that the dock goes to someone who'll look after it well and share lots of photos online for us to gawk at and be jealous of. Or, if anyone's reading this from Japan and fancies entering the competition on our behalf, we'll declare you an honorary member of the Nintendo Life team and send you lots and lots of cookies.
Nintendo Life | Latest Updates

Source link
Related Post: