Games events season is upon us.
Historically, June has seen all the major announcements from publishers and platform holders condensed into a single week: the venerable E3 trade show. This year, however, we have the digital-only E3 plus a series of standalone publisher events, the Summer Game Fest, indie showcases and more.
Keeping up with the biggest news during a typical E3 can be frantic enough, but with announcements expected to spill out from all these presentations and more, it's better to have all the headlines in one place.
This is just one of the many things we're doing around this bumper games event season, and you'll be able to find the rest of our coverage — including exclusive interviews, bonus podcasts, and more — right here. And you can find the full schedule of showcases here.
(And don't forget we'll be putting together a special daily E3+ newsletter, so be sure to sign up for that).
Friday, June 11th
Koch Primetime show lays out lineup, King's Bounty 2 to launch August 24
The 1C Entertainment tactical RPG is the sequel to the King's Bounty franchise and is set to release August 24, 2023 for PC, Xbox One, PS4, and Nintendo Switch.
Koch Media's Koch Primetime show also shared details on Brass Token's survival horror The Chant, Warhorse's Kingdom Come: Deliverance on Switch, Reikon's action adventure Final Form, Massive Works Studios' sci-fi action game Dolmen, Mad Head Games' sci-fi adventure Scars Above, Dark Crystal Games' sci-fi RPG Encased, Myrkur Games' adventure Echoes of the End, and Gold Knights' action RPG The Last Oricru.
Thursday, June 10th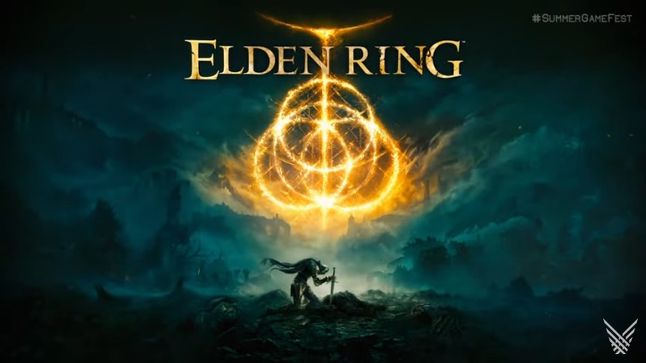 Elden Ring is cross-generation and launches on January 21, 2023
The FromSoftware and George R.R. Martin collaboration first announced at E3 2019 was showcased during Geoff Keighley's Summer Game Fest Kick-Off show. The game is set to launch January 21, 2023 to new-gen and legacy-gen PlayStation and Xbox consoles, as well as PC.
Borderlands spin-off Tiny Tina's Wonderlands due in early 2023
Geoff Keighley's Summer Game Fest 2023 opened with a reveal trailer for Gearbox Software's Tiny Tina's Wonderlands, with Tiny Tina's voice performer Ashly Burch joined by Andy Samberg, Wanda Sykes, and Will Arnett. While Tiny Tina is a Borderlands character, the game itself is not a standard Borderlands title, and is expected to be released by 2K Games in early 2023.
Death Stranding: Director's Cut is coming to PlayStation 5
Also announced at Summer Game Fest by Hideo Kojima himself is a director's cut of his PlayStation and PC game Death Stranding. The new game is due for PlayStation 5
Frontier prepares Jurassic World: Evolution 2
Jeff Goldblum introduced a trailer for the park management simulation Jurassic World: Evolution 2, set for release later this year on PlayStation and Xbox consoles and PC.
Sony signs Deviation Games' debut title
Geoff Keighley's show also served as an introduction for a new studio from former Treyarch developers Dave Anthony and Jason Blundell, Deviation Games, which is working on a brand new IP for PlayStation.
Koch Media unveils new publishing label with nine games
Koch Media had a segment during Summer Game Fest devoted to its new publishing label Prime Matter, which will handle Payday 3 and a new game in the Painkiller franchise. That's alongside seven entirely original IP. For more on Prime Matter, check out our just-published interview with Koch CEO Klemens Kundratitz
Vampire, Two Point Campus, Metal Slug and more shown at Summer Game Fest
Other new projects announced as part of the showcase included DotEmu's Metal Slug Tactics, Ska Studios' Salt and Sanctuary sequel Salt and Sacrifice (set for next year), Sega's Two Point Hospital follow-up Two Point Campus (2023), Sharkmob's supernatural shooter Vampire: The Masquerade: Bloodhunt (this year), and Stray Bombay's four-player co-op shooter The Anacrusis.
Summer Game Fest also gave release dates or windows for Call of Duty: Warzone Season Four (June 17), the Smilegate RPG/Amazon Games collaboration Lost Ark (this fall), The Dark Pictures Anthology: House of Ashes (October 22), Raw Fury's Sable (September 23), Sky: Children of Light on Switch (June 29), Norsfell's PlayStation and PC survival action game Tribes of Midgard (July 27).
Xbox wants to release a game a quarter and will buy more studios
As part of its pre-brief ahead of E3, Microsoft discussed its Xbox strategy going forward. Games came into sharp focus with the firm detailing its ambitions to release a game every three months. Studio boss Matt Booty also reiterated that the company will be buying more developers in the future. Check out the full write up here.
Xbox sets out xCloud and Game Pass expansion plans
Microsoft plans to add xCloud into TV apps, into browsers and to develop dedicated streaming hardware. It is considering alternative subscription models for different audiences, and is in the final stages of integrating Xbox Series X hardware into its data centers. Cloud gaming through the Xbox Game Pass Ultimate service will also launch in Australia, Brazil, Mexico and Japan later this year. For more, click here.
Wednesday, June 9th
Electronic Arts reveals Battlefield 2042
Despite the fact that EA isn't hosting it's usual summer showcase until the end of July, the publisher did kick off June's proceedings with the first trailer for Battlefield 2042.
The game is a multiplayer-only experience, with no battle royale mode either. It is set in a future where climate crisis and a great depression have prompted another way being armies of soldiers and their high-tech weaponry, with the trailer suggesting a focus on more forms of traversal, such as the wingsuit and hovercrafts.
Up Next
Tonight will see the first major showcase in the form of Summer Game Fest Kickoff Live! We spoke to host Geoff Keighley about what to expect from this event, which will see announcements from Xbox, PlayStation, Activision, EA, Capcom, Sega, Square Enix, Epic Games, Gearbox and more.
The presentation begins at 11am PDT / 2pm EDT / 7pm BST / 8pm CEST, and we'll be adding the biggest news to this article shortly after.
GamesIndustry.biz

Source link
Related Post: