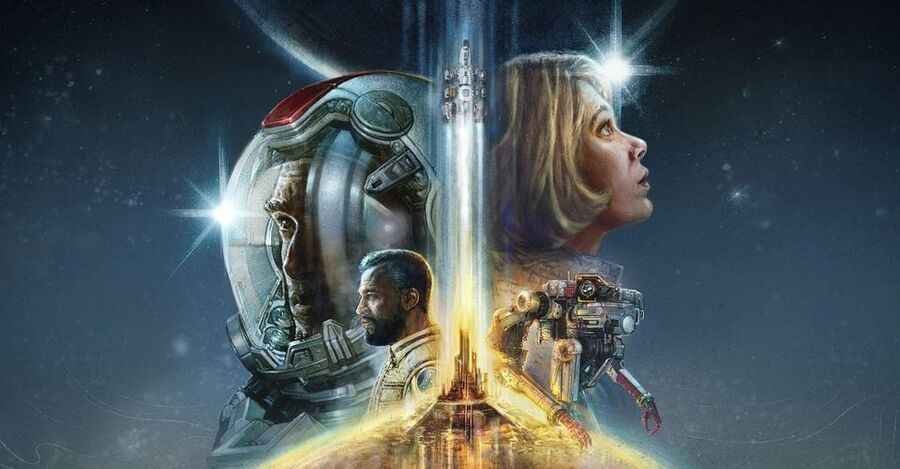 Sci-fi role-playing game Starfield, announced last week as an Xbox Series X|S console exclusive, was in development at one point for the PlayStation 5 – heck, there were even rumours that Sony was trying to secure timed exclusivity for the title, similarly to Deathloop and Ghostwire Tokyo. Now, the game will never release on a PlayStation platform at all – in fact, neither will Arkane Austin's vampire-themed co-op shooter Redfall, or any other future Bethesda game.
All of this was to be expected when Xbox explored the back of CEO Satya Nadella's sofa, and dug out the $7.5 billion required to buy the publisher outright. And global marketing bigwig Pete Hines has apologised for the situation, although his comments come across more like a shrug to be honest – this decision is ultimately way above his pay grade.
"If you're a big fan of stuff we make [and it] is no longer available on your platform, I totally understand if you are unhappy or p*ssed or whatever," he sympathised in a GameSpot interview. "I get it, those are all real feelings and frustrations. I don't know how to allay the fears and concerns of PS5 fans other than to say, well, I'm a PS5 player as well, and I've played games on that console, and there's games I'm going to continue to play on it, but if you want to play Starfield, [it's on] PC and Xbox."
He added: "Sorry. All I can really say is I apologise, because I'm certain that that's frustrating to folks, but there's not a whole lot I can do about it."
Todd Howard, the creative force behind Bethesda Game Studios, made a similar statement when interviewed by British newspaper The Telegraph: "You don't ever want to leave people out, right? But at the end of the day, your ability to focus and say, this is the game I want to make, these are the platforms I want to make it on, and being able to really lean in on those is going to make for a better product."
The veteran developer went on to explain that Microsoft's commitment to cloud gaming will actually open up more avenues to its software than ever before. Of course, that ignores the fact that Bethesda could have fully supported xCloud prior to the acquisition and released on PlayStation platforms as well, but we appreciate he has to put a positive spin on it.
There's probably not much more to add at this point. The situation is, unfortunately, what it is.
Push Square | Latest Updates

Source link
Related Post: