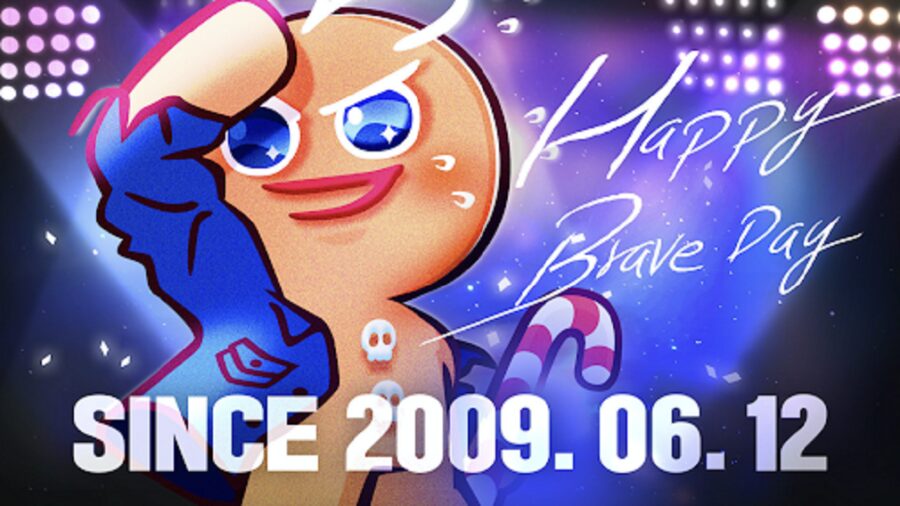 Devsisters is celebrating the 12th anniversary of its popular Cookie character, GingerBrave, and its successful line of Cookie Run games, which have reached a whopping 150 million downloads worldwide.
As part of the celebration, players are sharing their birthday wishes to GingerBrave on the Cookie Run: OvenBreak YouTube channel.
GingerBrave made his debut on our touchscreens way back in 2009 with the release of OvenBreak. The game proved to be an overnight sensation, quickly entering the US Top 100 Paid Apps before becoming free-to-play in 2010, which helped take it all the way to number 1 in the US, Canada, Australia, and numerous other countries. Now a classic "running game," OvenBreak helped define the "running game" genre for mobile and paved the way for a successful line of Cookie Run titles, including:
Cookie Run: Kingdom
Released globally in 2023 and now with over 10M global downloads, Cookie Run: Kingdom brings base-building and strategy into the mix of beloved Cookie Run characters. In the game players are tasked with out-baking their opponents by assembling a dream team of over 48 Cookies through the game's gacha system. We've covered it extensively since it's launch so you can find plenty of info about it via Cookie Run: Kingdom's hub page. Also be sure to check out the official Cookie Run: Kingdom website and Facebook page for all of the game's latest updates.
Cookie Run: OvenBreak
Globally released in 2016, this game immediately reached #1 Top Free on the App Store and Google Play in South Korea, where it was also selected as the Game of the Year 2018 by Apple. Evolved from the original OvenBreak game, this endless running, jumping, sliding, baking game expanded on the original Cookie Run by introducing multiple game modes, new Cookie characters, and pets to the series. The new changes proved to be a huge hit with fans, with the game going on amass over 35 million downloads and attracting a huge fan following on Discord.
---
Devsisters is the creator of classic running games, including OvenBreak (2009), Cookie Run: OvenBreak (2016), and Cookie Run: Kingdom (2023); which have reached over 150 million total downloads. The flagship game, Cookie Run, has historically ranked #1 in free Free Games in the Apple Appstore of 13 countries, including South Korea, Japan, Taiwan, and Thailand, and continues to grow in popularity. Devsisters has 8 game studios around the globe where it innovates on new and existing games.
Based in Seoul, South Korea, Devsisters has offices in Japan, Taiwan, and San Mateo, California. For more information, visit www.devsisters.com.

Want more?
Check out our growing collection of
Cookie Run: Kingdom articles!

Latest Articles | Pocket Gamer

Source link
Related Post: