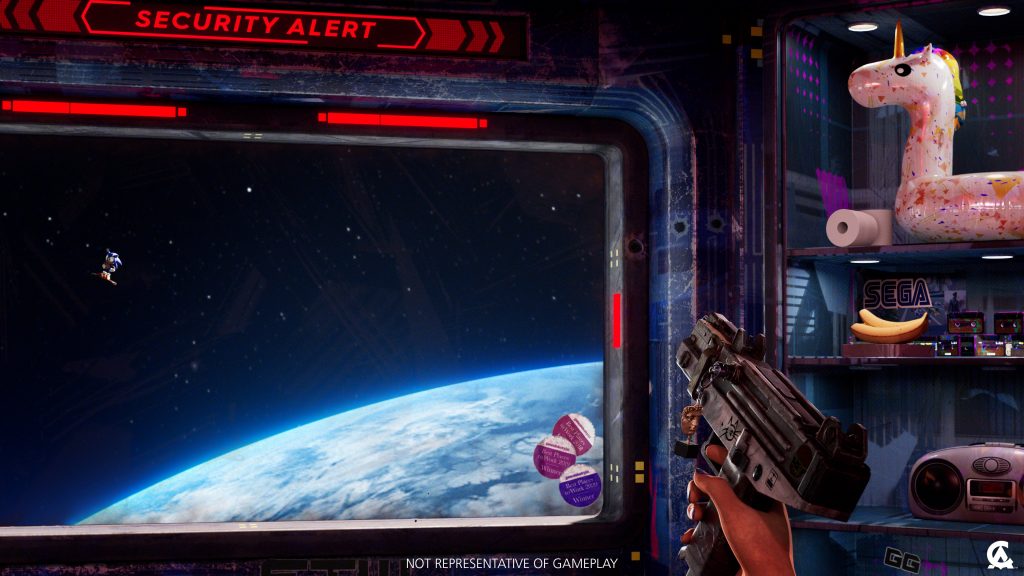 Three years ago, we learned that Creative Assembly, a studio most famous for its strategy titles, is working on a multiplayer first-person shooter. Last month, we got a brief glimpse of what that game might be in a screenshot that reference several iconic Sega franchises including Super Monkey Ball and Sonic. Sonic can be seen floating in space through a nearby window and a Sega logo sits on the nearby shelf, as well as a bunch of bananas (which could represent Super Monkey Ball) and some spray-painted cassettes (perhaps a nod to Jet Set Radio).
Now the news comes that Creative Assembly has hired Destiny veteran Dan Gniady as the lead gameplay designer for the game courtesy of VGChronicle. Gniady was a producer for the original Destiny's competitive PVP modes. In Destiny 2, Gniady served as the gameplay designer for the sandbox. Gniady announced the move on Twitter last week.
It's not clear who else is working on the FPS at Creative Assembly, but listings on Creative Assembly's careers page describe the shooter as a new sci-fi FPS that's being developed by the team behind 2014's Alien Isolation, which was one of the best games that year.
Excited to say that I started my new role today as Lead Gameplay Designer @CAGames working on their upcoming new IP, a sci-fi multiplayer FPS. pic.twitter.com/oGoe7XKSda

— Dan Gniady (@ChronoKnight) June 7, 2023
---
Video Game News, Reviews, Walkthroughs And Guides | GamingBolt

Source link
Related Post: