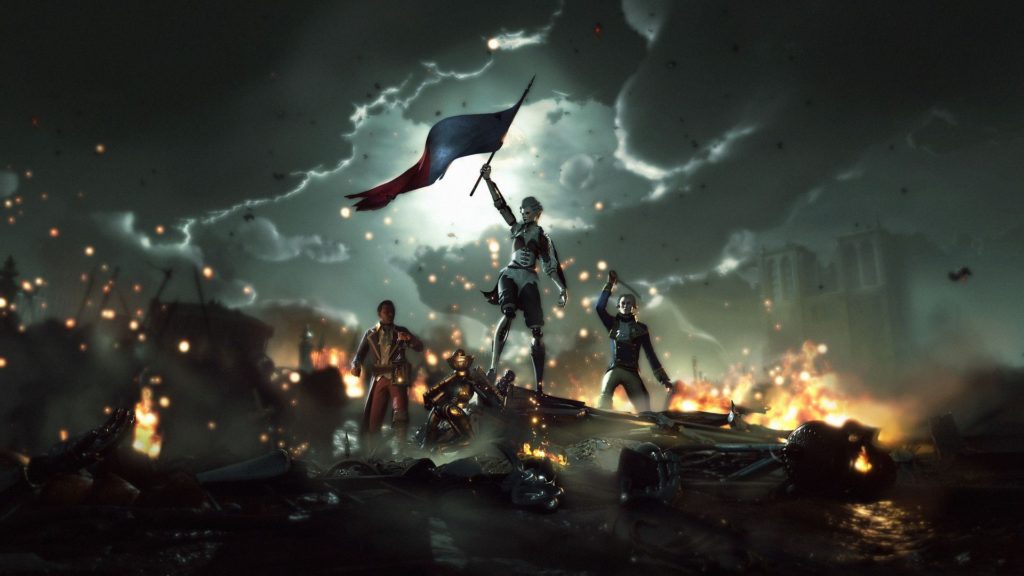 Greedfall developer Spiders' next big game, Steelrising, received its first gameplay trailer recently. Though it's not much, it does offer a look at the alternative history version of France that's overrun with killer robots. Check it out below.
Close to the end, a robotic warrior comes in and disposes of an enemy before facing down a fresh batch. This is Aegis, bodyguard to Queen Marie-Antoinette who's looking to stop King Louis XVI. All of the killer robots are at Louis's beck and call so players will have to venture to different landmarks to wipe them out. Unlike the developer's previous titles, Steelrising is more of an action-adventure title with an emphasis on vertical exploration.
Aegis will still earn gear from completing side quests and can wield over seven different weapon types (with a pair of razor-sharp hand fans seen in the trailer). Steelrising is in development for Xbox Series X/S, PS5 and PC with Nacon publishing. It still doesn't have a release date so stay tuned for further updates in the coming months.
---
Video Game News, Reviews, Walkthroughs And Guides | GamingBolt

Source link
Related Post: