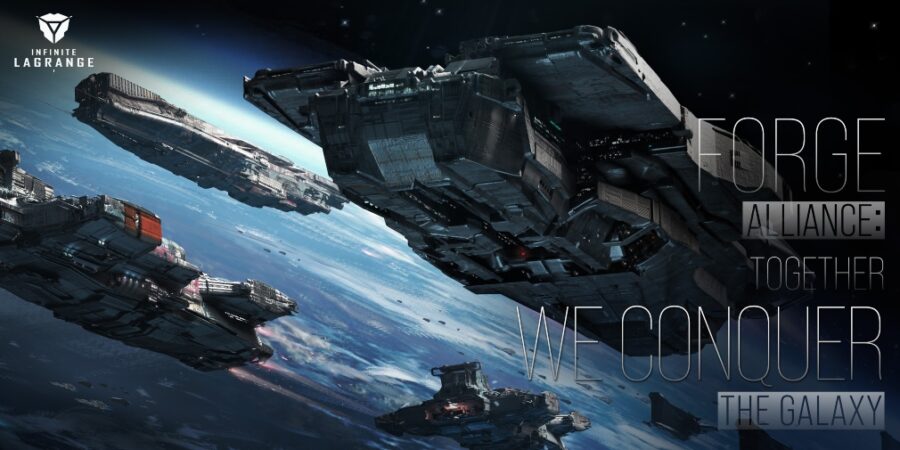 NetEase Games has launched its space exploration game, Infinite Lagrange, in new territories today. The game had previously launched for iOS and Android devices in Europe back in April.
The list of new territories includes the United States, Canada, Australia, Mexico, Brazil and other 31 countries and regions, now making the game available in Asia, Europe and the Americas.
Infinite Lagrange, a Sci-fi grand space simulation game developed by #NetEaseGames, today is officially launched for both mobile devices and PC in Europe. Explorers will be given the full liberty to enjoy thrilling interstellar combat and venture into the unknown in the game! pic.twitter.com/Jo03kANNFc
— NetEase Global (@NetEase_Global) April 21, 2023
If you're unaware of what exactly Infinite Lagrange is, it's a space exploration game with strategy and alliance-building gameplay. You go on big galactic voyages while also building up a fleet to engage in space military conquest.
The game's universe is intended to be as immersive as possible, bringing real-time multiplayer and 4K graphics to enhance your experience with its strategy mechanics. You can build these alliances however you desire, with a massive amount of freedom.
Infinite Lagrange also prioritises multiplayer into the experience, where you can create a union and invite others to join. You and your allies can combine your artilleries to increase your fleet's strength, but if the game's pretty graphics is more your style then the game actually has a photo mode too to take pictures of your fleet.
Furthermore, the Lagrange Archives Collection allows you to share your own curated stories based on the game's universe, where the best amongst them get published on the game's official website and you can earn rare in-game rewards as a prize.
You can download Infinite Lagrange now on the iOS App Store and the Google Play for Android store, where it is a free to play title with in-app purchases.
Check out some of our favourite mobile strategy games right here.

Want more?
Check out our growing collection of
Infinite Lagrange news stories!

Latest Articles | Pocket Gamer

Source link
Related Post: