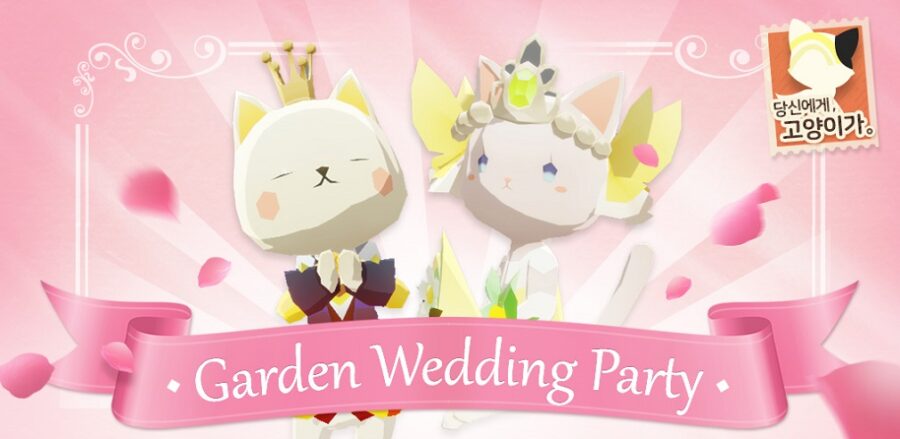 Flero Games' relaxing kitty collecting game is launching a new event with its June update to make Dear My Cat even more adorable. Players will be able to collect Heart Jewels from completing missions, or aim for a VIP package to obtain Bibi – a true hopeless romantic who dreams of getting married in her pristine white wedding dress. Cuteness overload, anyone?
The Garden Wedding Party Event features event missions that refresh every six hours, where players can collect Heart Jewels that can be exchanged for exclusive event rewards. Plus, you can obtain photographer Jimmi and dashing groom Buzz from the event as well.
The June update also features 26 new decoration items to collect, and nine new accessories like Buzz's Crown, Jimmi's Tie, Buzz's Wings, and a Heart Leaf Brooch. For the more fashion-forward players, you'll be happy to know that the June update includes fabulous new digs for the cats in the Outfit Shop. There will be three types of knitted jumpers for Frankie, three raincoat styles for Rhea, and four wedding dress designs for Bibi.
Dear My Cat is available for download on the App Store and on Google Play for free with in-app purchases. You can check out the official website or follow the community on Facebook to know more about the game.

Want more?
Check out our growing collection of
Dear My Cat news stories!

Latest Articles | Pocket Gamer

Source link
Related Post: