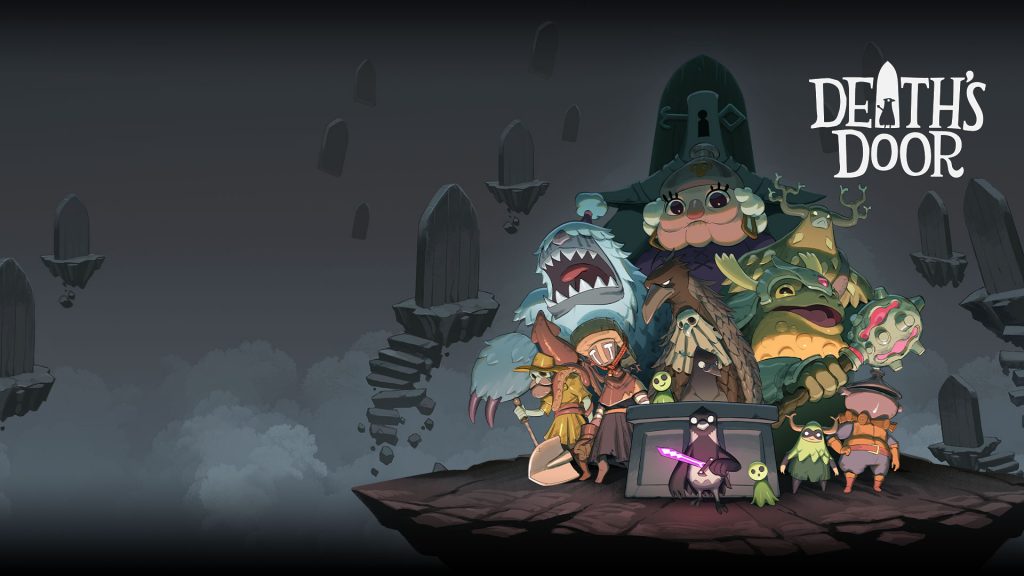 Though the next Devolver Direct takes place tomorrow, Devolver Digital and developer Acid Nerve revealed new gameplay for Death's Door. The pixel-art action title is about your ordinary Crow that reaps the souls of the dead. When a soul assigned to the player is stolen, they must venture to a realm with no death and find the thief.
Taking place from an isometric perspective, the combat is fast-paced, relying on dodge rolls and abilities to take out various foes. Producer and designer David Fenn notes that "mistakes are punished and skill is rewarded" so you'll have to be quick on the uptake in battles. "The world is fully explorable, and is entirely handcrafted. All of the characters and enemies you meet have memorable, twisted designs as well."
The Legend of Zelda serves as an old inspiration especially in how you explore the world and uncover various secrets. Though things are fairly bleak throughout, Fenn says that there will be some humor and positivity in the moment-to-moment interactions. Death's Door is currently slated to release this Summer for Xbox One, Xbox Series X/S and PC. Stay tuned for more details over the weekend.
---
Video Game News, Reviews, Walkthroughs And Guides | GamingBolt

Source link
Related Post: