Yun Chang, a China-based development studio in partnership with Capcom, has released its mobile action game Devil May Cry: Peak of Combat. The game is only out in China at the moment but should be coming to other regions later this year.
We had originally learned about this release date from TapTap, where it was revealed the name of the game had changed from Pinnacle of Combat to Peak of Combat.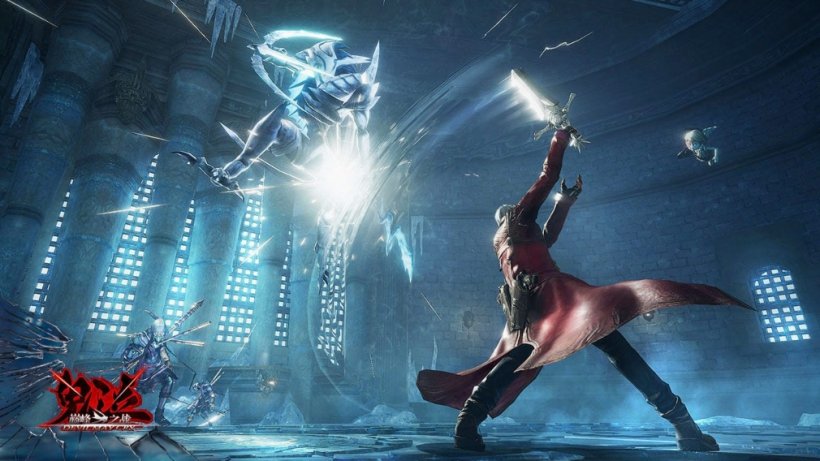 As far as gameplay goes, it's a true-to-life representation of the Devil May Cry series for mobile platforms, featuring the familiar combination of freedom and flexibility that the series is famous for in its skillful combat systems.
This is achieved through industry-leading motion capture technology that allows you to experience the thrills of the series that has kept fans enthralled for almost two decades.
Devil May Cry: Peak of Combat also adopts its visual style from the classic games rather than the more recent Devil May Cry 5 which redesigned many of its characters, bosses and weapons. The trailer we've linked in this article shows Dante, Virgil and Lady as well as a few bosses and locations featured in the game.
Besides that, it is currently unclear how Peak of Combat fits into the overall Devil May Cry lore. So far we've seen no sign of Nero, so it could possibly take place before DMC4.
Devil May Cry: Peak of Combat is currently available in China on iOS and Android. We don't know what Capcom is planning to do about expanding the game to more regions, but the publisher is holding an E3 press conference next Monday at 10:30PM UK time where it may reveal more.
If you're a fan of playing action games on your iPhone or iPad, you should read about some of our favourites in this list.

Want more?
Check out our growing collection of
Devil May Cry: Peak of Combat articles!

Latest Articles | Pocket Gamer

Source link
Related Post: