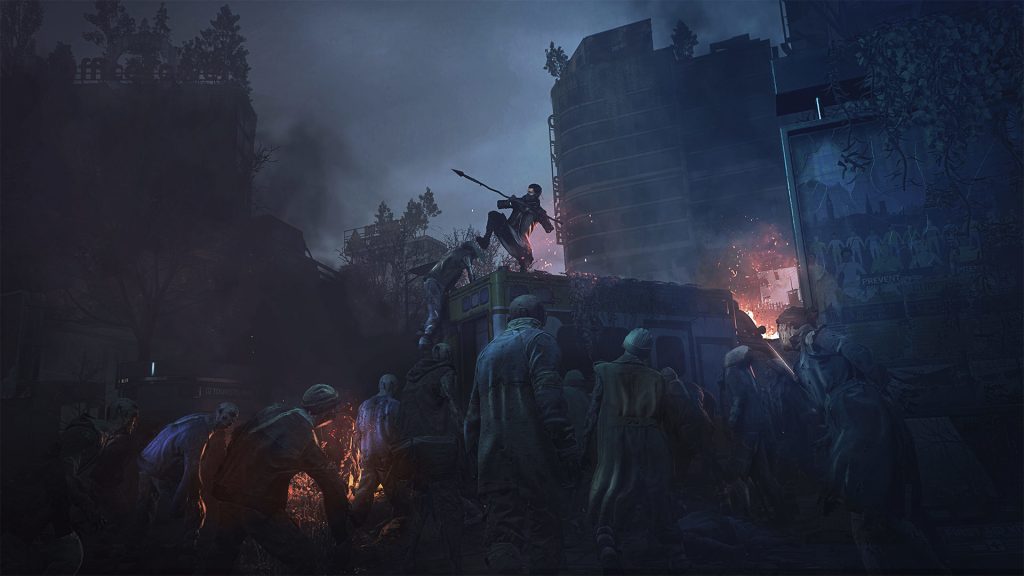 Even after a few trailers during E3 2023, Techland will soon have more details to share on Dying Light 2 Stay Human. The developer confirmed that the next episode of Dying 2 Know arrives on July 1st at 12 PM PT. Animation director Dawid Lubryka told Game Informer that the team hasn't revealed all of the different Infected types and there will be "something new" on the next episode. Judging from the official tweet, it seems to be the spider-like Infected seen in trailers thus far.
Senior technology programmer Lukasz Burdka also provided some new details on multiplayer though. When players jump into co-op with others, they'll enter their world and get to see how their choices have shaped it. But how does this work alongside the player's own choices? As Burdka notes, "The host makes all the decisions, and our players experience them. So you can witness how the world of the host changes as a result of their choices, and you can compare this outcome to your own world.
"So all choices and their consequences stay with the host – they don't affect your solo campaign, but you get to keep all the player progress you've made and all the loot you've found." How this progress will be reflected, whether it's in the player's own level or the different upgrades and tools they unlock, remains to be seen. Perhaps we'll get to see this in action on the next episode of Dying 2 Know as well.
Dying Light 2 Stay Human is currently set to release on December 7th for Xbox Series X/S, Xbox One, PS4, PS5 and PC.
Link in the comments, you can't miss it!#Dying2Know #StayHuman #DyingLight2 pic.twitter.com/T2fU1KUDM1

— Dying Light (@DyingLightGame) June 24, 2023
---
Video Game News, Reviews, Walkthroughs And Guides | GamingBolt

Source link
Related Post: