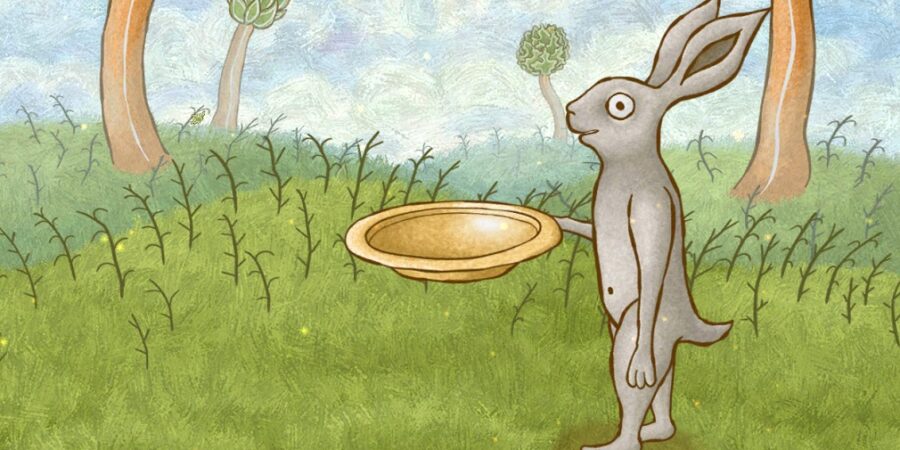 Crescent Moon Games has released Ears and Burgers, a new cooking game that's also extremely quirky, for iOS devices. You can now download it for iPhone and iPad from the App Store.
It is the strange follow-up to Kebab Games' medieval battler, Marginalia Hero, which itself was quite the quirky action game. In Ears and Burgers, you cook delicious food for a group of unpredictable little rabbits. You must make them burgers, sandwiches, pizza, sushi, tacos, and much more to fill their bellies. As gluttons, these critters will eat more and more food, so it's best to try and feed them as much as possible without being overwhelmed.
????Ears and Burgers ~ coming next week!!????
Unique cooking game full of capricious little rabbits & huge stacks of food! These weird little buddies are eager to taste delicious human food!????????
Grab it for 50% off during preorder!!????https://t.co/C8R3gXBXPa#ScreenshotShot pic.twitter.com/aLfI8YZDuy
— Crescent Moon Games ???? (@CM_Games) May 15, 2022
But they also have sensitive taste buds too, so be sure not to add any wrong ingredients or make a worse meal. If you do, there might be some dire consequences.
You can check out a video for Ears and Burgers from the embedded tweet above. As you can see, the game uses a hand-drawn art style that gives it the impression of a children's storybook, complete with pencil-coloured aesthetics.
Meanwhile, the game also has bonus levels, challenges and bosses in addition to the regular crazy recipes you have to concoct, as well as five locations and a pile of collectible items, so you won't be starved for content any time soon.
You can download Ears and Burgers now from the iOS App Store. It is a paid title which costs £1.99.
If you enjoy playing cooking games on your mobile phone, be sure to check out some of our favourites here.
Latest Articles | Pocket Gamer

Source link
Related Post: