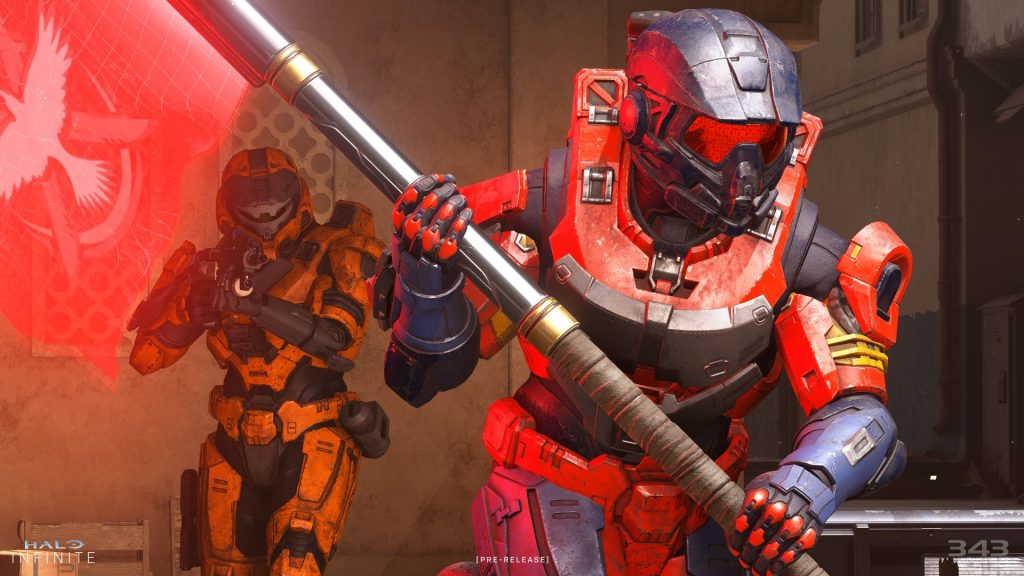 Multiplayer gameplay for 343 Industries' Halo Infinite finally debuted at the Xbox and Bethesda Games Showcase, showcasing all of the new weapons and maps coming to the series. On Halo Waypoint, the developer confirmed that a multiplayer overview is coming later today at 8 AM PT. Some new details have been revealed via the blog post such as the inclusion of a Training Mode and bots in Custom Games to practice against.
Arena from Halo 5: Guardians is returning and once again offers 4v4 competitive play. For more casual players, there's Big Team Battle which supports 24 players and offers all kinds of chaos. A new outline system has also been added to make it easier to distinguish teammates and enemies, the colors of which can be customized by the user.
Both Ranked and Social playlists will be available along with limited-time seasonal events for earning "special rewards." Additional details on maps and modes will be shared en route to launch. We also get a brief glimpse of the Armor Hall which encompasses all of the Spartan customization in the game. Along with coatings for armor, weapons and vehicles, there's also the customizable Personal AI which can be provide different voices during matches.
Halo Infinite releases in Holiday 2023 for Xbox One, Xbox Series X/S and PC. Halo Insiders will gain access to technical previews this Summer to help test the game out before launch.
---
Video Game News, Reviews, Walkthroughs And Guides | GamingBolt

Source link
Related Post: