For the unfamiliar, HyperBrawl Tournament is a futuristic arena combat sports game that is currently available on Apple Arcade. It's a fast-paced and frantic title that's excellent fun and is regularly updated by the developer Milky Tea Studios.
We recently had a chance to chat with Scott Swarbrick, who works as a Game Designer for Milky Tea Studios. He discussed how the team have found working within the Apple Arcade ecosystem and what they believe makes HyperBrawl Tournament stand out from other games available on the subscription service.
First of all, could you introduce yourself and the company you are from?
I'm Scott Swarbrick and I'm a Game Designer at Milky Tea Studios, an independent game development studio based in Liverpool. Our game HyperBrawl Tournament is an arcade sports brawler and was one of the launch titles on Apple Arcade back in September 2019.
How did you find working with the Apple Arcade ecosystem?
It's been great working with the Apple ecosystem. From a technical perspective, it was generally quite straightforward. There were a few hurdles to jump, but Apple offered great support and there is a brilliant network of other developers that can help out.
Personally, from a design perspective, working with the Apple Arcade ecosystem was a really interesting challenge. One of the nice features of Apple Arcade is that players can progress and matchmake with any platform within the Apple ecosystem. Our game HyperBrawl Tournament is a multiplayer game, so as well as getting the game to run nicely on many different generations of iPhone, iPad, Mac and Apple TV, we also needed the game to be balanced and fun to play on all those platforms.
We had a vision in mind for how players could experience the game in many different ways. For example, someone might play some solo matches on their phone on the train to work, then some local multiplayer in the office with colleagues on their lunch break, then get back home and play some matches with their family. We always wanted HyperBrawl Tournament to be a game that can be played solo, local multiplayer, or online, and Apple Arcade allows us to achieve that across the whole Apple ecosystem, so no matter what devices people have, or how they play their games, there is a way to experience that.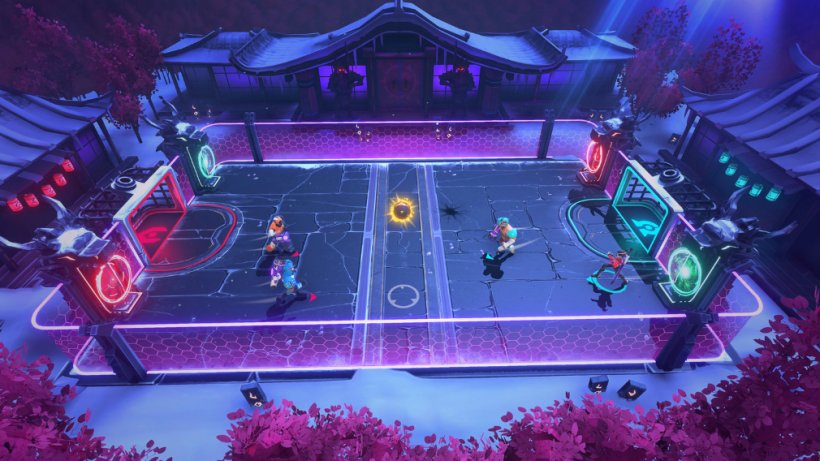 How do you think that subscription services like Apple Arcade and Google Play Pass have changed the mobile gaming landscape?
I think knowing that these services have been curated by Apple and Google is a real positive. That gives gamers confidence that they're getting a diverse catalogue of quality games. There's something for everyone in there. I also think the promise of high quality, ad-free games has been a huge draw for many gamers.
We all know how successful platforms like Netflix and Amazon Prime have been in recent years. Apple Arcade is very similar in that you know you can pay your monthly subscription and play hundreds of games. Compare that to the App Store where you're either paying for each game you want to play, or downloading it for free, but might feel pressured to spend on microtransactions.
Tell us about your game and what you believe makes it a must-play on Apple Arcade?
HyperBrawl Tournament is an arcade sports brawler game. Imagine you take soccer or handball, strip all the rules out and it's played by a diverse set of heroes from around the universe. It's fast-paced, over the top, and action-packed.
The aim of the game is simply to outscore your opponents team by getting the ball into their goal. However there's lots of brawling (hence the name), and each Hero can equip a weapon.
To spice things up even more we have a couple of interesting mechanics. The first is HyperCurve, this gives players the ability to curve the ball after they shoot. Allowing you to shoot around obstacles and players. The second is HyperForce, this is basically a temporary power boost which is given to players when they take a lot of damage. It allows players to throw other characters out of the arena.
We put a lot of focus into making HyperBrawl Tournament a game that is fun and engaging to play solo, online or local multiplayer. In addition to this, we wanted it to be a game that's easy to pick up and play for more casual players, but hard to master and competitive at a higher level. So this makes it a perfect fit for the Apple ecosystem, with many different ways to play and players of all levels able to enjoy the game.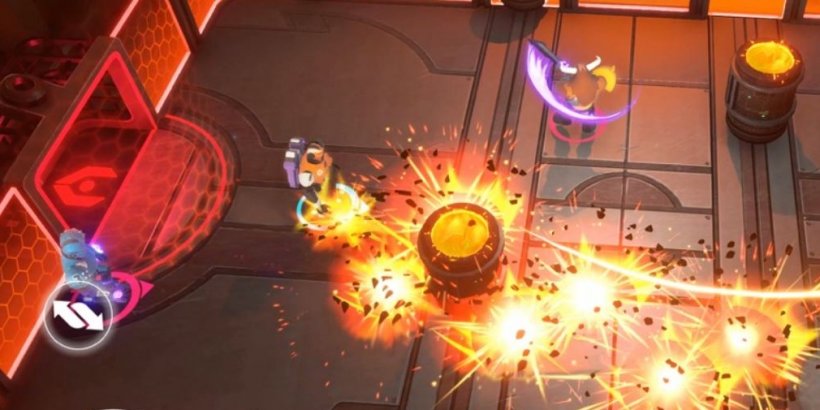 Do you worry about discovery on a service with 100 plus games?
I think Apple does a brilliant job of presenting their catalogue of games. Each day the Apple Arcade homepage changes to showcase different games on the services with a different focus. This means both new and existing games on the platform will get a chance at being in the shop window you could say.
In addition, there is a permanent list of categories which naturally breaks up the huge catalogue of games on Apple Arcade now.
Of course, as more and more games are added, discoverability becomes a little harder. But even so, if you compare the amount of games on Apple Arcade to other gaming platforms like the App Store, PlayStation Store, Steam, etc. then I think discoverability is still the best on Apple Arcade.
HyperBrawl Tournament is available now over on Apple Arcade. It is a subscription service that costs $4.99 per month. For more information on other games that are available in its extensive library, check out our dedicated hub page.
You can head over to the PocketGamer LaunchPad hub to find all of our exclusive announcements from our two-day event – and don't forget to tune in at 5PM UK Time for our amazing reveal stream!

Want more?
Check out our growing collection of
HyperBrawl Tournament articles!

Latest Articles | Pocket Gamer

Source link
Related Post: