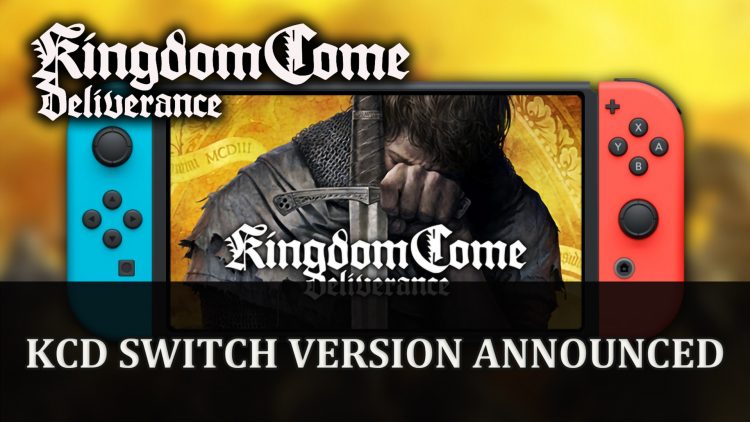 Developer Warhose Studios and Prime Matter, the new publishing label under Kock Media have announced the release of the Switch version for Kingdom Come: Deliverance.
Kingdom Come: Deliverance Announced to Be Coming to Switch
Kingdom Come Deliverance the medieval RPG first launched on Playstation 4, Xbox One and PC in February 2023. It has now been announced it will be coming to the new platform, Switch. It was announced on the official Warhorse Twitter account that it will be in collaboration with Saber Interactive who will be handling the port.
Due to your overwhelming feedback. the unthinkable becomes thinkable!! In collaboration with @TweetsSaber, #KingdomComeDeliverance is coming to the Nintendo Switch. pic.twitter.com/zztWhNhjgs

— Warhorse Studios (@WarhorseStudios) June 10, 2023
This news is not a complete surprise as earlier this year a listing for the Kingdom Come Deliverance Royal Edition was listed on the Nintendo Switch Japan store. However, the developer quashed this rumour pretty quick, saying that the game would not be coming to the Switch. According to an article by IGN, PR Manager Tobias Stolz-Zwilling shared at the time there was no Switch version in the works, and the listing was an accident. It was actually due to excited fans that the project to port Kingdom was put in motion. "We started to think, 'There's a lot of interest, there's a lot of buzz. People are actually talking about us, reaching out to us. They seem to want Kingdom Come: Deliverance on the Nintendo Switch".
Either way it's great news to hear another great RPG is coming to the platform, it's even more amazing when the community drives a port into existence.
Kingdom Come Deliverance will be coming to the Switch, no release has been announced as of yet.
---
For more news be sure to check out next Steelrising Story Trailer Revealed and Death's Gambit: Afterlife An Expanded Edition Announced.
Fextralife

Source link
Related Post: